ISPs and the demand for more spectrums
By MARTIN EKPEKE
When the Nigerian Communications Commission (NCC) announced the plan to auction the remaining slots of 40 MHz in the 2.3GHz band, it did so with a mindset that a new operator would emerge thereafter to increase the spread of internet in the country. Incidentally, the existing operators on the same band are not thinking in the same line with the regulator; their thinking: To get more of the remaining spectrum to be able to expand their coverage.
This, they premised on the fact that there has been an unprecedented demand for data service, which their existing spectrum capacity may not meet. But in requesting for more spectrums, the operators could not but show their aversion to the idea of the regulator licensing a new operator with 30MHz on the 2.3GHz band. To them, this is actually a big threat to their business as such operators would be at advantage of having more spectrums at the expense of their expense.
Strongly, the trio of Mobitel, Spectranet and Direct on PC, being the existing operators on the 2.3MGz voiced their displeasure at a forum organized recently by the NCC on the best options for licensing the remaining spectrum. At the forum, their message was clear and unequivocal: They want the remaining slots issued to them by the NCC, they don't want a new operator. "Licensing another operator on 2.3GHz will not be in the interest of the country" advised Chief Operating Officer of Spectranet, Mr. Atul Ojiha who made a presentation on behalf of the three ISPs.
The commission had earlier through its Executive Commissioner, Stakeholders Management, Mr. Okechukwu Itanyi who represented the Executive Vice-Chairman Dr. Eugene Juwah at the forum said they are seeking stakeholders' views on the best option for licensing the remaining slot on the 2.3GHz. To the commission, the objective of the forum was to provide an avenue for stakeholders and users of the 2.3 GHz band to discuss, criticise, exchange ideas and proffer options that would help the NCC in arriving at a decision on the further licensing of the remaining 40 MHz bandwidth in the band for the benefit of all Nigerians.
These three wireless operators cannot be said to be selfish or greedy, in this powerful broadband age, the bandwidth is never enough, application providers simply do not care – they keep churning out more bandwidth consuming products and services; consumers have also learned to expect instant gratification from operators. When a network does not have the latest bells and whistles required to support the growing demand for more and faster data traffic, subscribers quickly lose confidence in the operator's ability to provide network quality and keep up with the times. The operators know what is required to grow and sustain their customer base – to provide data faster and deliver it seamlessly.
The question now is how to leverage on current network assets while commissioning next generation technologies to support data demands without exhausting CApEX and opEX? Each network is unique in its own way, so there is no short cut solution for a "quick fix". Operators should proceed with caution to maintain the delicate balance of meeting their customers' expectations, leveraging network assets and exceeding network performance goals.
ADVERTISEMENT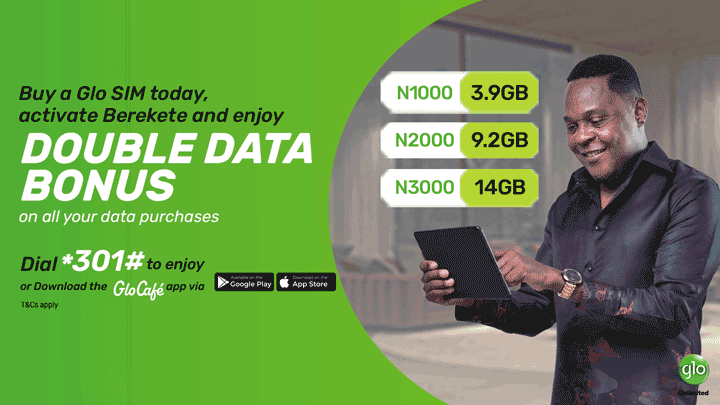 Capacity and coverage maximisation are pivotal elements in supporting today's data-driven world. Internet service providers need smart ways to enhance the subscriber experience through capacity maximization. All the predictions about the impending data tsunami have come to fruition for wireless operators worldwide, as mobile broadband subscription is on the increase as a result of the availability of sophisticated handheld devices. In 2011 alone, global mobile data traffic grew at 131 percent higher than anticipated.
Wireless operators are not only seeing a continued increase in data demands but are also challenged with effectively managing their network capacity and quality to cater to demanding subscribers. Customer-focused operators are also transiting their subscriber's base to 3G and 4G networks to ensure a better network experience in the most spectrally and operationally efficient manner. As a result, many operators expect the number of 2G only subscribers to decline over time. Over the next five years, many operators will focus their efforts on clearing and re-farming 2G spectrum, moving traffic to LTE networks and shifting valuable resources to newer technologies.
In Nigeria, to roll out advance wireless network, larger spectrum is a basic need as a result of no significant primary wireline network; hence wireless has become the primary network with extra capacity requirement.
Today's planning must provide for future technology requirement, wireless cutting edge technology needs large carrier to deliver high spectral efficiency which will make them progress from GSM to HSPA which is expected to deliver voice & data more efficiently but require larger carrier bandwidth. It is also envisaged that LTE is going to lead all wireless technology growth for a decades or so…because data usage behaviors has progressed from simple SMS to Chat to Emails to social network to live steaming to multimedia & real time applications to 'everything online'.
Be that as it may, that 2.3GHz Spectrum should be increased from 20 MHz to 30 MHz for existing 3-operators to avoid technology lock out; other people have also argued that giving the remaining 2.3GHz spectrum slot to the existing operators shouldn't be the only option. Dr. Bienvenu Soglo of Qualcomm International believe one of such approach is to add capacity through new cells since capacity in a wireless network is limited. "Beyond adding bandwidth and improving the overall quality of the network, the only other way for wireless systems to offer new capacity is through adding new cells." He advised.
There is an emergence of smart technical infrastructure solutions that can help operators manage the increasing data traffic, it can never be more spectrum but rather to preserve existing capacity through Self Organizing Networks (SON) initiatives. This method involves parameter optimisation between the different cells of same or different technology layers and changing site configurations to improve spectral efficiency.
Investing in new, smart and more efficient infrastructure is the way to go, and one that could also give operators competitive edge.