Knowhow Media International Reports – Writer/Researcher: MARTIN EKPEKE, MOSHOOD ABUBAKAR, ANTHONY NWOSU
What will be your expectations of an agency that most stakeholders think have not lived up to its mandate in recent times? Its Acting Director General, Dr. Ashiru Daura, provides a peep into where the agency is headed from this year. Inside Knowhow Media International's 'ThinkHouse' in January, analysts examined Daura's statements in 2013 on NITDA and conclude that the agency could just begin to get its steps right after all. Here's why.
Nothing could have been more damning on the NITDA as a failed agency than the recommendation that it should be scrapped by the Steven Oronsaye 2012 Committee Report on Rationalization and Harmonization of MDAs. The Committee recommended that NITDA should become a department inside the newly created Ministry of Communications Technology and its duty as IT clearinghouse for government to taking over by Galaxy Backbone Plc.
Long before the Oronsaye Recommendation was published, the umbrella body for telecommunications companies, the Association of Telecommunication Companies of Nigeria (ATCON), under its then president, Engr. Titi Omo-Ettu had publicly declared the NITDA to be an institution that had done everything but meet its mandate. ATCON grouse was that Professor Cleopas Angaye, the immediate past Director-General of the NITDA had allegedly blamed the stunted growth of the country's ICT sector on lack of political willpower among those in government. To ATCON, NITDA under its existing best symbolized that absence of willpower and commitment.
ADVERTISEMENT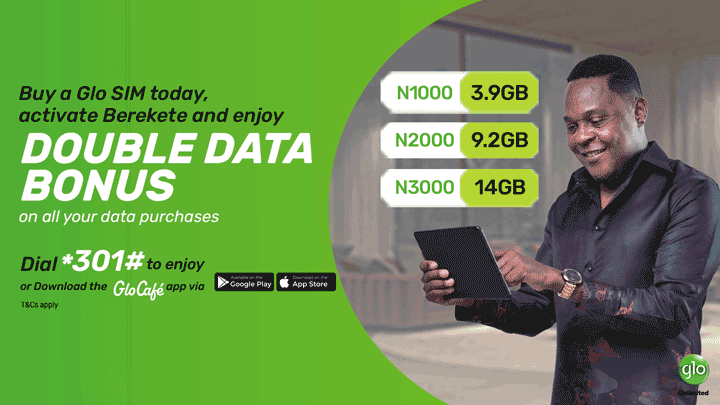 But many stakeholders have rejected the verdict of the Oronsaye's Committee on the NITDA and are optimistic that the agency can be re-jigged to fulfill its mandate. Since assuming the position of the acting Director General of the NITDA last year, Dr. Ashiru Daura has sought to lay out a pathway for the agency that hinges on its core mandate; particularly as they concern:
To serve as a clearing house for all IT procurement and services in the public sector;
To ensure that Nigeria would benefit maximally, and also contribute meaningfully, to the global solutions and to the challenges of the Information Age;
To empower Nigerians to participate in software and IT system development;
To establish and develop IT infrastructure and maximize its use nationwide;
To stimulate the private sector to become the driving force for IT creativity and productivity and competitiveness;
To encourage government and private sector joint venture collaboration in IT development;
To develop human capital with emphasis on creating and supporting a knowledge-based economy;
To ensure that the entire citizenry is empowered with Information Technologies through the development of a critical mass of IT proficient and globally competitive manpower;
To enter into strategic alliance with the private sector as well as international organizations for the actualization of the IT vision;
To develop and regulate the Information Technology Sector in Nigeria;
The transformation of the Nigerian economy from a natural resource-based economy to a knowledge-driven one;
To encourage local production and manufacture of IT components in a competitive manner in order to generate foreign earnings and create jobs;
To create the necessary enabling environment and facilitate private sector and Foreign Direct Investment (FDI) in the IT sector in Nigeria;
To render advisory services to the public sector on IT programs and projects
Can NITDA be re-jigged? Knowhow Media ThinkHouse offers you a quick peep into NITDA in 2014 by using Daura's public statements in 2013 as forecast lens. Here are points for your consideration:
NITDA will focus on mandate
In one of his earliest public statements on how NITDA will go, Dr. Daura, a software expert and technocrat with long years of service within government, while interacting with members of the ICT Publishers Alliance in his office in Abuja, declares: "NITDA is a regulatory and developmental agency which is not doing what it ought to have been doing. Our concern is to concentrate on the regulatory mandate of the agency, so that we can separate the grains from the chaff in IT development.
Research, IT Jobs and software development
Another area of NITDA's mandate is research which is very important in the development of IT. In Nigerian universities, you see people doing one thing or another. We clearly don't have research institutes that are solely doing research on IT. We are laying emphasis on that and other areas of NITDA's mandate to further reach out to underserved areas in IT so that IT can take over the country.
Another area to concentrate on is building IT for job creation and web creation like software development and incubation so that there is more interest and income to the country from IT. These are the areas of focus."
Very soon, we shall establish NITDA College of scholars. We shall establish an online and physical forum where these scholars will be interacting with themselves. With that we shall be challenging them with the various problems that should be solved from the knowledge they acquired and some other thing that will be for the benefit of our country.
Will assert authority as IT clearinghouse
Ideally, we should be the clearinghouse but in many instances some of these agencies just go ahead with their projects without liaison with us. Every other person also needs to come to us. We are also laying emphasis on that too. We are reaching out to the Bureau of Public Procurement to make sure that clause is put in any IT contract award pronouncement, so that any IT procurement process must go through NITDA before it is allowed to pass, whether it is from the police or other government agencies. We are actually working on that now. But I have to admit that NITDA has been involved in some cases. NITDA was part of the process that led to the creation of NIMC.
Activate action-plans on Software Applications Development and Incubators
One of the things we will be doing in the next few weeks will be to inaugurate a committee that will come up with a strategic action plan on that policy. Later on, we will inaugurate a committee which will bring strategic plan to faithfully implement the policy so that software can boost the economy of the country like in other countries.
Secondly, we are setting up Software Development Centres through our parent ministry, the ministry of communication technology. We have established two software incubation centres in Lagos and Calabar. We are planning to establish same in other geo-political zones. We hope in 2015 these incubation centres will have created 25 IT entrepreneurs. We also have plans for software testing. We will set up software testing lab to validate any software we are using in the country.
Software Testing Lab coming
For the role software application play in any society towards development, we hope in 2015 these incubation centres will have created 25 IT entrepreneurs. We also have plans for software testing. We will set up software testing lab to validate any software we are using in the country
Global exposures to local IT efforts
NITDA is in position to express the potential of Gitex to expose our young and the older companies to global opportunities. It is about growing opportunities internationally for our local IT companies and we think we can leverage on Gitex to achieve that. We will collaborate with Gitex, mobilize everybody here in Nigeria and explain what Gitex is all about to them. That will be the beginning of the mobilization. [This statement was made by Dr Daura in October 2013 in Dubai, UAE inside the Gitex. Just before our February 2014 edition went to press, the NITDA has officially committed to Gitex 2014 as Country Partner]
COMMENTS