Tough road to LTE deployment in Africa
Long Term Evolution (LTE) is widely accepted as true fourth generation (4G) technology standard for wireless communication of high-speed data for mobile phones and data terminals. It is gathering momentum in Africa as the continent has moved from zero subscription in March 2012 to 40,304subscribers in March 2013, but there are still inherent challenges in deploying the technology that is yet to go live in Nigeria. MARTIN EKPEKE reports.
Still struggling to maintain its stand in 3G deployment, Africa seems set to take on the developed world in the Long Term Evolution (LTE) race. But if experts 'opinions are anything to go by, it may yet be another rough and tough ride for the continent, which has always played a catch up game with technologies.
Of course, by its standard, LTE is seen as critical in advancing broadband services, which makes it a must venture for any country that wants to improve on its broadband delivery. Be that as it may, experts have raised concerns about serious challenges the continent may face in deploying this technology and these include lack of visibility for successful pricing models; integration problems with existing network; additional sites because of higher-frequency spectrum; and lack of voice support and reliability concerns with new equipment.
Africa has the least LTE subscribers of 40,304 out of a global subscriber's base of over 89 millions as at March 2013. According to data released by World Cellular Information Service, South Africa leads the continent with 25, 180 subscriptions followed by Mauritius with 5,853 and Angola with 5,826; Namibia has 2,795 while Uganda is the least with only 650 subscriptions.
ADVERTISEMENT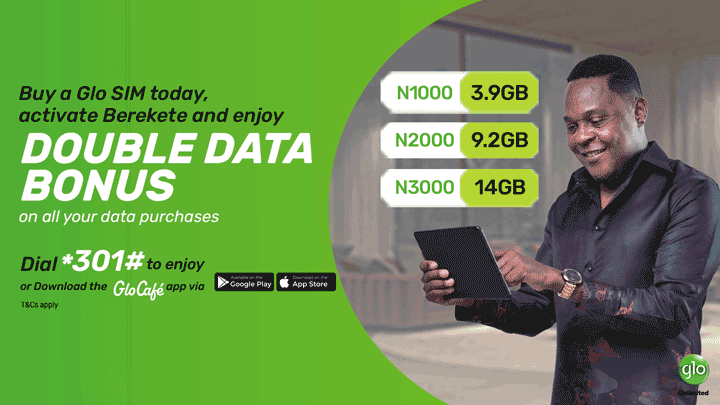 In Nigeria, there is no live LTE network yet, but ISPs and MNOs are speedily integrating it into their business plans to make high speed internet access affordable for their customers. With that, they have inadvertently put themselves in a tight race to roll out the networks as quickly and cost-effectively as possible.
Despite out-pacing other operators in terms of market size and RoIs – there are over 115 million active mobile phone subscribers in Nigeria, telcos are lagging behind operators in other African countries where the race to deploy LTE is steadily gaining firm grounds despite early but expected hiccups. South Africa, Mauritius, and Namibia are particularly in the forefront. Globacom which first trialed LTE in 2011 and Airtel which followed suit with a 2012 LTE trial in Nigeria have not been able to push further to commercial launch. Both operators may be contending with the challenge by the regulator to map out and release spectrum for 4G which would allow operators to deploy the technology. But that is only a fraction of the challenge.
Around the continent, LTE technology is gathering momentum, driven by end-user demand for higher performance and operators' desire to efficiently enable new applications. The spread of mobile coverage in Africa is moving at a fast pace, data penetration is also on the rise. Mobile operators are spreading their tentacles wide and fast; to them, it is the only way to penetrate the market and catch customers who are never satisfied with data services at their disposal; they want more, a faster and reliable one.
In today's ICT arena, services rendered by operators are never enough for the subscribers, there are strong capacity consuming applications, products and services all over the place. The consumer wants instant gratification from their operators, and when a network does not have the latest bells and whistles required to support the growing demand for more and faster data traffic, subscribers quickly lose confidence in the operator's ability to provide network quality and keep up with the times. The operators knowing what is required to grow and sustain their customer base, provide data faster and deliver it seamlessly.
LTE is not a 'YES' or 'NO' but a 'WHEN'. 3G Networks are facing the tremendous challenge to manage Smartphones, and although they can already provide some speed, it is not future proof to the tsunami that is coming in terms of data mobile usage.
With that, it is much clearer now that 4G LTE is the way to go because of the capacity it carries, ISPs and MNOs want to have 95% of their footprints covered with LTE within the next year or two. But the challenge is: Building LTE network takes time and it takes money. Rolling out 4G LTE networks involve deploying new backhaul to tens of thousands of cell sites in the country, all within a tight timeframe and budget.
As at the last count, there are over 27,000 base stations deployed in Nigeria, with MTN, the country's biggest operator by subscriber base, network size and profit, accounting for highest numbers, followed by Globacom, then Airtel and Etisalat.
In an exclusive interview with eT Edge News crew in Lagos recently, Mr. Gary Croke, Director of Marketing and Communications at Aviat Networks, leading backhaul and network management provider,said massive construction that is both urgent in terms of speed of deployment and cost of building the network remains a challenge in LTE deployment. He believes that backhaul is a significant factor in accomplishing LTE rollouts. "Microwave is the best choice for base station backhaul both for 3G and 4G. Microwave clearly meets the backhaul capacity for LTE needs that's been proven in our many microwaves installed today with LTE," he added.
Some reports have argued that the biggest challenge to LTE deployment is capacity, while other findings have revealed that construction not capacity is the challenge being faced with the deployment of LTE networks. The process of building the network – the installation, engineering, planning, frequency coordination, the trouble shooting process when something goes wrong are the real challenges.
Africa – Networks on the global LTE-bands 1, 3, 7, 28 (FDD-LTE) or 38, 40 (TDD-LTE) are capable of future international roaming
Operator
Country
Frequency
(MHz)
Band
Global roaming
possibility
Launch date
Notes
Most operators already have 2G, 3G networks; LTE is an addition to them. It will help them to expand their capacity and improve service delivery. With LTE, operators will be able to offer dedicated connectivity for specific businesses and industrial applications like video conferencing services to enterprise customers and video-surveillance services for homes and small businesses. It will also enable operators support more simultaneous users, while extending support to Consumer Electronics (CE) connectivity like portable multimedia players, gaming consoles, digital cameras and in-vehicle entertainment. The gains are endless.
Access to spectrum that LTE technology can use is also identified as a major challenge that is holding back its deployment in Nigeria and Africa, there are new frequency bands 70GHz; 80GHz that are not approved for use in Nigeria. In 70 – 80 GHz, you have access to a 250MHz channels, meaning that you can deliver a gigabit per seconds through a microwave channels.
"To accelerate the telecommunications growth in Nigeria, there is need to address the challenge of spectrum shortage." Said John Igwebuike, head of FMCG Group, Swift Networks Ltd, Nigeria, during an interview he granted journalists ahead of LTE Africa conference, taking place on the 9th-10th of July 2013 in Cape Town, South Africa. To him, 4G deployment is constrained by spectrum unavailability. He pointed out that the 700MHz digital dividend and 2.6GHz frequencies, which are acclaimed by the ITU as most suitable for LTE deployment in sparsely (rural) and densely (urban) areas respectively, are not currently available for use by the telecommunications industry but are currently deployed for broadcast services by the National Broadcasting Commission (NBC).
Operators are aware that roll-out of LTE networks is capital intensive and as such, they prefer to carry out due diligence before launching, in order to ensure good returns on investment in the Africa data market forecasted to see double-digit growth. As competition intensifies amongst operators on the continent, it has become important for operators to be ahead of their game. With mobile subscriptions predicted to reach 1.13 billion by 2017, long term evolution technology will play a crucial role in this huge growth market. Now is the time to set LTE strategies in Africa. Simple economic findings revealed that in the short term, LTE will be taken up by existing customers in high income urban settlement. Hence, it is advisable for operators to increase uptake and revenue in these regions in the shortest possible time.
The African market is unique in such a way that people are ready and willing to pay more for reliability, efficiency and a faster data connection. And in this regard, experts have suggested that the most unique way to make LTE more affordable for the African market is to ensure that data plans are flexible and affordable for all.