Big Brother listening to your phone talk
Stakeholders at a Lagos forum on lawful interception examine the pros and cons of official eavesdropping on private conversations of citizens even as it was revealed at the forum that government was already playing Big Brother on its citizens. By MARTIN EKPEKE and MOSHOOD ABUBAKAR
The Draft Lawful Interception of Communications Regulations currently under consideration by the Nigeria Communications Commission (NCC), attracted hot argument at the one-day forum to review the policy organized by the Joint Action Committee on Information and Communications Technology Awareness and Development (JACITAD).
While some asserted that the policy must be backed by proper legislation from the National Assembly to make it a law so as to check against excesses and abuse, others felt it is already a law in the Nigeria Communications Acts (2003). They cited Section 146 and 147 of the Act.
For NCC, the policy becomes pertinent as a result of the growing cases of insecurity in the country often orchestrated by ICT devices. Proponents argued that the policy is for national interest and to protect the lives and properties of Nigerians in accordance to Section 70, 72, 146, 147 and 148 of the Nigeria Communication Acts (NCA 2003). Not for them, the opposing argument that the policy has the potential to undermine citizens' right to privacy and could wrongly empowered security agents to undermine citizens' freedom.
The draft policy states that regulations shall provide the legal and regulatory framework for the lawful interception of Communications in Nigeria. This gives the commission the power to lawfully intercept private communications such as telephone calls and email messages of people while also ensuring the privacy of subscribers as contained in the Constitution of Federal Republic of Nigeria.
ADVERTISEMENT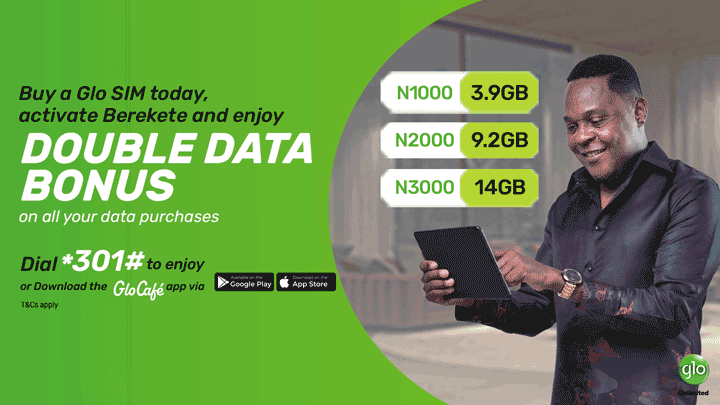 The International Telecommunication Union (ITU) describes Lawful Intercept (LI) as the lawfully authorized interception and monitoring of telecommunications (voice and data communications) to obtain the forensics necessary for pursuing wrongdoers pursuant to an order of a government body. It is only lawful if it is in accordance to international and national law and due to probable course, a warrant is obtain from a competent judge, any relevant information obtained must be destroyed after the stipulated time on the warrant.
Many argued that LI is a critical constitutional issue as the right to privacy is a fundamental human right that can only be restricted or derogated by an act of the National Assembly. A telecom regulator should not be at the forefront to create a brand new legal and regulatory framework for lawful interception.
Nasir El-Rufai, former Director-General, Bureau of Public Enterprises (BPE), also a former Minister of the FCT argues that Lawful Interception of Communications fall outside NCC's purview. "It is trite law that no regulation pursuant to any legislation without specific intervention of the legislature can abridge constitutionally-protected rights. It is therefore my view that these regulations have no legal basis and will be challenged by civil rights lawyers when they come into effect," a vociferous El-Rufai added.
The Nigerian Communications Act (NCA 2003) was originally drafted by a consortium of local and international lawyers hired by the BPE to give legal effect to the approved National Communications Policy midwifed by the National Council on Privatization in 2001.
"As one of the fathers of the NCA 2003, I can say without any fear of contradiction that it was only meant to deregulate the telecommunications sector and no more. It was not designed or drafted to abridge the fundamental rights of Nigerians entrenched in the 1999 Constitution," El-Rufai argued further.
Also speaking in the same tune with El-Rufai, the Director of Regulatory & Government Affairs, Airtel Nigeria, Mr. Osondu Nwokoro believes that interception of communications interfere with the right to privacy of citizens, that is guaranteed under Section 37 of the Constitution of the Federal Republic of Nigeria, 1999 as amended and under the International Human Rights Law, Article 17 United Nations International Covenant on Civil and Political Rights (ICCPR) "Section 45(1) of CFRN 1999 is clear that only a law that is reasonably justifiable in a democratic society can restrict on or derogate from the fundamental rights including the right to privacy."
In the thinking of these set of people, NCC still has a lot of work to do so that the regulation will have legal backing. To them, NCC needs to recognize that it does not have the powers of the legislature to make laws but can only propose regulations as a bill for consideration, for rigorous debate and passage by the National Assembly. They are also cautioning that if the regulation eventually becomes law, it should ensure it doesn't become a political tool for witch-hunting political opponents.
Engr. Lanre Ajayi, the president of the Association of Telecom Company of Nigeria (ATCON), believes that the Nigeria telecom regulatory authority already has the backing of the law to intercept people's communication as entrenched in the Nigeria Communication Act. He cited national interest, prevention or investigating of crime and safeguarding the economic well-being of Nigeria as the reason why countries throughout the world have adopted legislative and regulatory requirements for providers of public and private communication services (service providers) to design and implement their networks to support authorized electronic surveillance explicitly.
Also Engr. Gbenga Adebayo, chairman of Association of Licensed Telecommunications Operators of Nigeria (ALTON) spoke more for the protection of the operators when he said the intended regulations should not be skewed against the operators that are already plagued by several operational, infrastructural and customer related challenges. In his own opinion, the right of law enforcement agencies to secure access to communications in the national interest must be balanced against the equally important need to protect individual freedoms. His words:
"The requisite legal framework must provide sufficient safeguards against abuse and opportunities for redress.  There must also be very clear supervisory and reporting provisions. It is critical that network operators who implement interception in the national interest should be protected against civil and criminal liability in very clear and specific terms. This further underscores the need for a duly enacted legislation". Femi Adesina, Deputy Managing Director/Deputy Editor-in-Chief, The Sun Newspaper and President, Nigerian Guild of Editors, feels the draft regulations should be supported because it has more strength than weakness.
Lawful interception of communication is not exclusive to Nigeria. International standards organizations have also developed standards to guide service providers and manufacturers in specific lawful intercept capabilities in the case of public emergency or public safety, and for the purpose of giving effect to any international mutual assistance agreements. Moving away from constitutional issues, Lawful Interception is a panacea for crimes and acts of terrorism. It tends to aid security agencies in resolving crime and it also serves as a source of evidence against social misfit in the court of law. With the high level of insecurity and unsolved crimes in Nigeria, LI will come in handy only if it done constitutionally.
To achieve lawful interception of communication, the regulations must conform to international standards and requirements developed by the European Telecommunications Standards Institute (ETSI). Most of the countries in the world have LI requirements but they are been backed by domestic laws, the Convention on Cybercrime (Budapest, 23 Nov 2001) a global treaty-based instrument provides a global umbrella for LI worldwide. The European Council Resolution of 17 January 1995 on the Lawful Interception of Telecommunications (Official Journal C 329) mandates Lawful Interception in Europe and record shows that the number of interceptions in Europe exceed by many hundreds of times those undertaken in the U.S.
In 2006 European Parliament and Council adopted the far reaching Data Retention Directive with a provision of all public electronic communications and require the capture of most related information, including location, for every communication. The information must be stored for a period of at least six months up to two years and made available to law enforcement upon lawful request. The directive has been widely emulated in other countries. Most countries worldwide maintain LI requirements similar to those Europe and the U.S., and have moved to the ETSI handover standards. LI has been passed into law in countries like Uganda and South Africa.
There are indications that the Nigerian government has been secretly and unlawfully intercepting private communications of its citizens. DigiVox is a Dutch manufacturer of specialized security applications such as lawful and tactical interception systems, secure GSM communication, GPS tracking devices and voice logging. On the list of its clients, are all the major telecom operators in Nigeria and the Nigeria State Security Service. In this regard, some participants at the JACITAD event called on the Nigeria Bar Association (NBA) and its members to determine the legality of operation of Lawful Intervention devices by law enforcement agencies in the absence of regulations and law to guide such actions against citizens' phone conversation.