Grey market boom deepens Smartphone penetration
By Knowhow Media Reports – Asst. Writer/Researcher: MOSHOOD ABUBAKAR
Smartphone ownership is on the rise in Nigeria, so too is the grey market which is significantly impacting on the domineering market value of the big brands. Feature phones are still part of the market ecosystem but for almost half of the country's 114 million mobile phone users, Smartphone is it.
Going smart is cool and trendy for the large pool of youngsters that account for about 70% of the Smartphone grey market. But for the upwardly mobile and corporate players, Smartphone completes the work tool for business. In Lagos and several commercial hubs, the phone is not just a mobile gadget; it is the tool for convergence facilitating contents that include entertainment, financial and all that. Your phone is your bank and is your communication tool.
Global Smartphone sales crossed the one billion mark in 2013 fuelled by low-cost Smartphones from the likes of Tecno and an expansive growth in markets like Nigeria and other developing countries. The major factor is affordability. Consumers keen to belong, all too readily turn to the grey market. When price is an issue, warranty structure matters less or not at all.
ADVERTISEMENT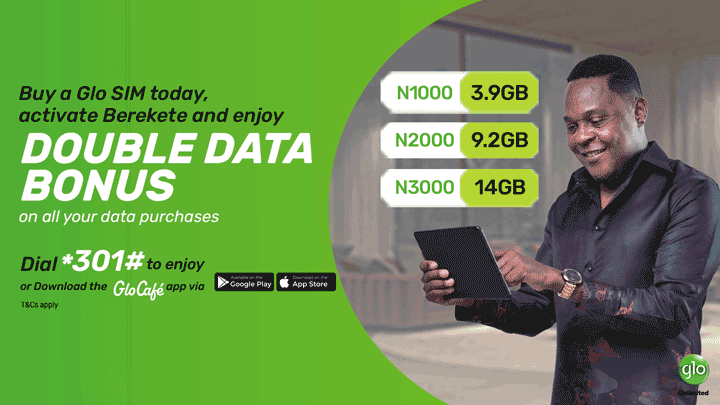 Inside Computer Village in Ikeja, Lagos, the biggest open market for computer and phones in Nigeria, grey market booms because consumers would pick up refurbished or used phones rather than go for a brand new phone. Why? A fairly used phone or a 'London used' as it is often called, will cost almost half the price of its new equivalent. The price could even be a quarter the price of new, depending on its condition, the popularity of the brand and your bargaining power. A brand new Blackberry Q10 worth N81, 000, is sold for N58, 000 in the grey market? A Galaxy Note II goes for less than half the price. HTC brands are increasingly dominating the market. Most go for half the original price if we are to use the market language: "Grade A Top condition."
While the market booms for grey market, the major brands and their authorized dealers are fuming. Rising volume of grey market phones means erosion of revenues for the big players including Nokia, Huawei, Tecno, Samsung, LG, and BlackBerry. For the regulatory authorities: Nigerian Communications Commission (NCC) and the Nigerian Customs Service, the expanding market for grey market erodes market confidence and impacts negatively on the ability of the regulator to chart a course for all players. By law, all telecom equipment including mobile handsets must be type-approved by the NCC. Most Grey market phones do not follow legitimate channels into the market. They enter as contrabands. Most importers evade duties and do not comply with the required standard for such products if imported legitimately, said one custom official. Smartphones do not mean only used phones. The term also covers multitude of not so known brands largely from China. They are very cheap, low in quality but with very attractive features.
As Smartphones penetration deepens in Nigeria, affordable Smartphones will continue to be the major trend. This trend is not expected to change soon, Smartphones with high quality features with low and affordable price will continue to be the focus in the Nigerian mobile device ecosystem. This is where Tecno, a Chinese brand, has been able to leverage on with its pocket friendly Smartphones. Unfortunately, this is where grey market effectively focused on thus diluting the market influence of Tecno.
Grey market is not likely to disappear anytime soon. What should vendors do? IDC analyst, Ramon Llamas offers this: "Particularly within emerging markets where price sensitivity and elasticity are so important, prices will come down for Smartphones to move beyond the urban elites and into the hands of mass-market users. Every vendor is closely eyeing how far down they can price their devices while still realizing a profit and offering a robust Smartphone experience."
Nigeria is an emerging market, one of the biggest mobile markets in Africa. Apart from China, Africa has become the next destination for mobile device manufacturers. From figures released by the Nigeria Bureau of Statistics, more than 100 million Nigerians (61%) are living on less than $1 per day. The grey market tickles the fancy of this segment of the population. The grey market is a market for low earners. It addresses the mass market users, offering the consumers the opportunity to own Smartphones of their choice at a bargained price.
Low price matters; some Smartphone makers are leveraging on this
But not only grey market is eating steadily deeper into the big brands. Aside from Tecno which has an official seal to sell its brand, there is Gionee and an army of other brands. Not well known. But they are causing a stir. These brands have flooded the market with cheap high quality Smartphones. Leveraging on the increasing numbers of middle income earners, they are giving the big global brand like Samsung a fight to the finish. Tecno leads the pack. It targets the lower class market segment, but is attracting patronage from the upper-class as well. From launching simple dual SIM feature phones some years back, this Chinese brand has transformed to manufacturing mobile devices with smarter technologies that are affordable.
In terms of sale, Tecno has grown tremendously. With a huge marketing budget, it has suddenly become the choice of many consumers in Nigeria, positively riding on its affordability tag.
But as the grey market grows, it is the likes of Tecno that are worsted. Though Samsung accounted for 52% of Smartphones shipped to Africa last year, according to IDC, it still has an intention of doubling its sales this year. But with the strong hold of the mobile device market in Nigeria by grey market vendors, Samsung sales aspiration won't climb hills easily. Take note, last year Smartphone penetration witnessed a slow growth globally and the trend may continue this year with some analysts even predicting a declining growth for Smartphone penetration. (See Tefficient Public industry analysis #11, 2013, on why the Smartphone growth is over).
Taking this into consideration, Tecno's market is bound to shrink soon, and with the growth of the grey market, it might be immediate. If the big brands do not crash prices fast enough, they may unwittingly make the grey market the future for Smartphone in Nigeria. A major push for this segment of the market is online retailers like Kaymu, who import large volume of new, used and refurbished mobile devices from United Kingdom, United State of America and the UAE to address the enormous demands from the emerging middle-class and low income earners in Nigeria.
But who loses with the rising profile of the grey market in Nigeria? Not the consumers who smile home with affordable Smartphones of their choice. And not the telcos who generate revenue from consumers whether voice or data! The losers' league takes only the mobile device manufacturers. Blackberry which is sliding downwardly in global sales is still very popular here in Nigeria. Its popularity hinges on the high volume of Blackberry sold in the grey market. On Kaymu's websites, a major online retailer in Nigeria that connects sellers and buyers together, as at 22nd of January, 2013, the mobile manufacturers with the highest number of used mobile devices on sale are Blackberry, Samsung and HTC respectively.
See table below:
Brands
Apple
Blackberry
HTC
LG
No Name
Nokia
Other
Samsung
Sony
Sony Ericsson
Tecno
Verizon
No. of Mobile devices
7
83
34
2
7
4
16
36
4
2
1
2
Data inspires growth in grey market
Doug Gilstrap, Ericsson's head of Global Strategy, argued that the low cost of Smartphone is not the reason for its wider spread but only because data has become accessible not only to the rich but also to the poor. Ericsson predicts that there will be 9.4 billion mobile subscriptions around the world in 2019. Going by this prediction, 5.6 billion of mobile subscription, or 60% will be linked to a Smartphone. Stating further that Smartphones will expand rapidly into the developing world, because devices will become cheaper, with cheaper data plan options and the economic benefits of mobile internet, connectivity will help drive their proliferation.
Though the cost of data is still relatively high in Nigeria, but consumers are willing to pay for data based on the beneficial services associated with it. In Nigeria, more people access the internet via Smartphones because it is cheaper and affordable than accessing the internet through the PC, making the need to own a Smartphone imperative. Not ignoring the BYOD trend, a global phenomenon which is gradually gaining grounds in Nigeria.
From data released on the website of the Nigerian Communications Commission, from October, 2012 to September, 2013, mobile internet subscriptions have witnessed a steady increase from more than 27 million to more than 56 million mobile internet subscription. In Nigeria we are beginning to see mobile operators battling to reduce data tariffs for the purpose of customer retention, that trend will continue as the grey market continues to deepen in Nigeria.
Android makes things cheap
As price affordability remains crucial in mobile market in Nigeria and other emerging economies, Android will continue to be the leading OS in Smartphones. Android OS reduces barriers to entry for OEMs which translate into cheaper Smartphones. Android accounts for 82% of 250 million Smartphones sold in the third quarter of last year.
Worldwide Smartphone Sales to End Users by Operating System in 3Q13 (Thousands of Units)
Operating System
3Q13
Units
3Q13 Market Share (%)
3Q12
Units
3Q12 Market Share (%)
Android
205,022.7
81.9
124,552.3
72.6
iOS
30,330.0
12.1
24,620.3
14.3
Microsoft
8,912.3
3.6
3,993.6
2.3
BlackBerry
4,400.7
1.8
8,946.8
5.2
Bada
633.3
0.3
4,454.7
2.6
Symbian
457.5
0.2
4,401.3
2.6
Others
475.2
0.2
683.7
0.4
Total
250,231.7
100.0
171,652.7
100.0
Source: Gartner (November 2013)
But the tendency for Android OS to consume data rapidly due to access to varieties of mobile apps is a complete turn off for some consumers. The implication of this is that consumers in Nigeria pay exorbitantly for data, taking into consideration it has no subscribed fixed rate like in Blackberry, in Android it is pay as you use. Based on this, many Blackberry consumers will want to stick to their Blackberry OS, while some Android device users will switch to other operating systems.