Going cashless; taming attitudes
Attitudes die hard. In Nigeria's cashless economy drive, this saying rings true. While officials of Central Bank of Nigeria (CBN) churn out statistics to show much progress in the acceptance rates of electronic payment system in Lagos, millions remain at the fringe. Huge cash deposits are still made inside banking halls everyday and banking officials claim 60% of this daily cash transactions could have been channeled via electronic means. For many merchants, the good old ways of transacting business and cash payments remain the best and only choice. Not for them the several non-cash options banks have reeled out to help customers save on time, enjoy some convenience and make payments –small or huge- in much more secured environment.
Hezekiah Onos, one merchant inside the Ikeja Computer Village touted to be Africa's biggest computer market with daily sales exceeding N15 billion said: "Let me tell you, I don't use any of these online things to make payment for anything. I will continue to use cash. I give you money, and you give me my purchased items. I only recently started using the ATM." Ironically, it's the improved security and convenience that cashless payment brings to merchants that the likes of Onos are shy off.
With its huge population (about 18 million) and because it is the country's commercial capital, Lagos was selected to pilot the cashless scheme in 2012. There were early hiccups. But the scheme turned out to be a runaway success exceeding all the expectations of the CBN. Some pundits say the regulatory authority's expectations were thin to veil out any disappointments. But encouraged by the acceptance in Lagos, the CBN soon took the cashless themes to other states (Anambra, Abia, Kano, Ogun and Rivers) where it has also claimed success. It is to continue its phased-out launch in other states.
In Lagos, the cashless theme started with weekly volume below 1000. But it graduated from less than 1,000 transactions to an average of 60,000 between January and a later part of 2013. Weekly value also increased to N75 Billion from N10 Billion within the same period. This indicates that more than half of profiled merchants are willing to accept the cashless payments in Lagos. But outside of Lagos, the policy is not receiving as much acceptance. Those at the fringes are more. Less than 40% of the profiled merchants show interest but acceptance is expected to grow over time.
"You cannot have anyone on board even in another 50 years except the law makes cash illegal and that is not conceivable. Some people don't just adapt to change and hardly join the train even if everyone else is on board," said a senior official of CBN at the last West Africa Convergence Conference organized by Knowhow Media International in Lagos. Within the period the cashless campaign was introduced in five states after Lagos, Kano, a commercial hub with a population of 9,383,682 based on the 2006 census witnessed an acceptable increase over the 50% mark for profiled targets but not so in Anambra and Ogun where the apathy is still very high.
Why are there still millions outside the cashless theme despite the appeal and pervasiveness of cashless payment system? Many people are still technology-shy. They are unlikely to develop preference for clicks and buttons over holding on to their cash. Then there is trust. Many still trust their own paper money in their pocket than believe it is resting somewhere in a mWallet that could be accessed once desired. "Trust also means that the entire e-payment system is still held in suspect by many people. When issues of double payment or incomplete transactions on POS or ATMs occur which should be addressed by customer care but don't get addressed in time, or don't get addressed at all, people get jittery over the system and prefer to walk into the bank to do their business," said Abuja based financial consultant, Ade Oladeyemi.
The aim of the cashless policy is to promote financial inclusion, especially among rural dwellers and reduce risk associated with the use of cash. A breakdown of Nigerian demographic from EFIna shows that the country's total adult population is 87.9 million, 51.0% of the adult populations are under 33 years old, 35.5% of rural adults are farmers, 8.1% of adults have some form of tertiary education while 71.1% of the population resides in rural areas.
ADVERTISEMENT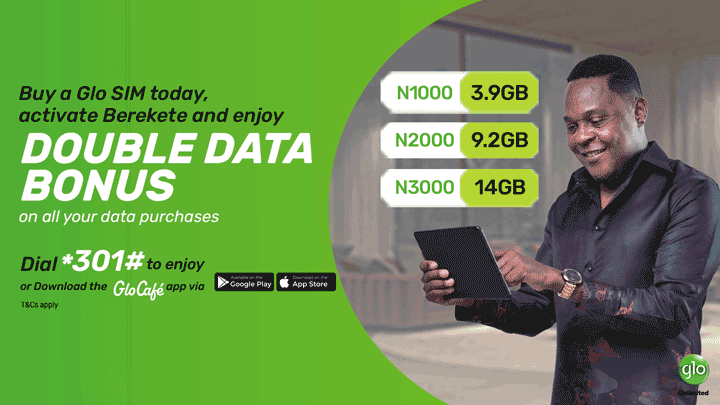 The figures also show 62.6% of adult males are unbanked, 72.8% of adult females are unbanked while 76.2% of the rural population is unbanked. A further breakdown indicates that only 32.5%, which is equivalent to 28.6 million people of the adult population currently have a bank account, 64.1% of the adult population has never been banked, which is equivalent to 56.3 million people while 3.4% of the adult population were previously banked, which is equivalent to 3.0 million people.
Nigeria is still heavily unbanked. "There is a huge market in excess of 50% of what banks currently covered waiting to be explored. We think this market can be reached faster with novel banking services particularly mobile banking which requires no paper documentation and is readily accessible once you have a phone," said one banker. His bank, the Guaranty Trust Bank (GTB) currently launched out its social networking banking scheme on Facebook targeting millions of young people still unbanked. For GTB, if they can do Facebook, then they can own and operate a bank account.