Mrs. Onajite Regha is the executive secretary and chief executive officer of E-Payment Providers Association of Nigeria (E-PPAN), the umbrella body for Nigerian e-payment industry. She spoke with eT Edge News on the challenges of fostering a cashless economy in Nigeria's under-infrastructure economy.
Connectivity Infrastructures are a heavy challenge even for basic telephony services, isn't the idea of Cash less Lagos or Nigeria unrealistic for now?
I do not think it is unrealistic. It is achievable. You are right that we have a problem with communication and this also affects data. Electronic payment rides on digital transfer of data between different points and if we do not have a robust infrastructure we will have challenges with payments. These challenges will be overcome over time. Like any new initiative there is bound to be a developmental period, if we continue to wait until all challenges are surmounted we will never get started. When do you think Nigeria will become perfect with all the right infrastructure in place? Let us start from where we are gradually we will get there. I always use the GSM example, when these companies first started, telephone calls were really difficult to make. You pay per minute but get charged for calls that dropped within a few seconds. But because we understood the importance of communication we continued making calls until now that their services are improving gradually. We did not say stop giving us a communication platform till your services are okay. The truth is that the society have not fully understood the benefits of electronic payment, otherwise we will be putting pressure in the right places. The pressure will be on the telcos and the regulators to give us better services.
As a follow up to the first question, shouldn't the CBN, banks, mobile operators, connectivity infrastructure providers and other key stakeholders work and shifting the timeline to achieve a cashless Nigeria in the face of current challenges including erratic power supply that may be addressed in the 18 months or so?
No. I do not think shifting the timelines will work here. It will instead postpone the dooms day. Right now everybody in the ecosystem are on their toes, trying to see how things can work. We are doing a pilot in Lagos, let us give a benefit of doubt and really conclude this so we can see where the learning points are. Initially people said it won't work, market women will not accept it, but during our grass roots mobilization jointly carried out by the CBN and E-PPAN, the market women requested for the PoS machines. There are other countries in Africa with similar challenges like our own, they are using electronic payments in their places.
More Nigerians are beginning to engage in online commerce, trading, banking etc, does that mark a steady rise in awareness locally or merely a function of global impact on corporate Nigeria? I say this because online transactions still appear to be 'cool' tools for elites.
Online Commerce is not meant to be "cool tools" for elites. Online Commerce is an opportunity to put your business in the face of the world. Technology has reduced the world to a global village so when you have your business on line your presence is everyone. The web may not be a channel for everyone, because you need to have a basic knowledge of how to use the computer, you need to be able to read and follow instructions online but you do not need a university degree to that. Remember we live in a world where over half of the population are youths. You need to design your business to catch the market. In Nigeria a lot of phone users use smart phones so if you can be located online, you can also do commerce online and with that I confirm that online commerce is gradually being recognised here. If you have a business are you are not considering playing on the web you are doing your business and yourself a whole lot of disservice. The Nigerian economy will be better placed if we have more presence online and what is the need of having a website and people cannot transact with you online? My dear it is a global world, people should grab the opportunities that comes with technology especially payment technology.
Banks and switching companies appear not ready for the so-called ATM phenomenon. The long queues have moved from inside the banking halls to outside of the banks. Is this indicating the unpreparedness of the banks or sheer insensitivity to customers' needs? Why should banks decree that withdrawal below 100k should be done through ATMs when the ATMs are not just enough?
Are the queues really that long? We are by nature very impatient especially here in Lagos. We are always in a hurry. Rather than see it as unpreparedness, I think more people are beginning to see the importance of the alternatives than going into banks. Most bank branches have over two ATM machines, while some have as many as eight in a branch. There are some areas that are densely populated if you just take a very short walk further you will find another ATM of another bank or branch without any queues at all. But the emphasis is that we should stop taking cash for every transaction let us explore other alternatives e.g. the PoS, the web, the mobile payment etc. When you consistently demand an alternative payment channels from your shop keeper, he will ask his bank to get him something. I keep saying this nation stands to benefit so much from a cashless economy. You as an individual have got a lot to benefit from the cashless economy.
In the light of the questions we have asked, where does your Association fit into the picture? What is your role in all these?
The E-Payment Providers Association of Nigeria (E-PPAN) is a non-profit organization representing the Nigerian e-payment industry and its body of stakeholders, with a holistic, results-oriented approach to driving the growth of e-payment industry in Nigeria. Our vision is "To become the most authoritative and respected industry forum for promoting e-payment and self service businesses in Nigeria." E-PPAN is established with the objective of providing a platform for all the stakeholders of the e-payment industry to interact and reach common agreement on various industry issues. The Association promotes Development of appropriate standards; Development of appropriate policies and legislation; Dissemination of credible information; and Capacity building for industry players.
We have been running awareness campaign and we are supporting fully the cashless Nigeria initiative. We also x-ray the challenges we face in the initiative and see how they can be resolved. On July 10th – 11th we will be running a summit in collaboration with the Central Bank of Nigeria and the support of the industry players like Interswitch, Ecobank, Keystone Bank, and others to prepare government officials for the cashless economy. E-Payments lie at the heart of efficient, effective government – and are a driver of a new generation of e-services in public sector. E-Payment for Government Summit brings the importance of e-payments to the fore, featuring dedicated issue-based roundtable discussions that cover the full range of issues facing Nigeria's e-payments champions: What role will e-payments play in driving down the cost-to-serve citizens? How can e-payments complement the country's financial vision 20:20:20 initiatives? How can senior officials build business cases for new e-payments programmes that best meet the needs of their MDAs'?
ADVERTISEMENT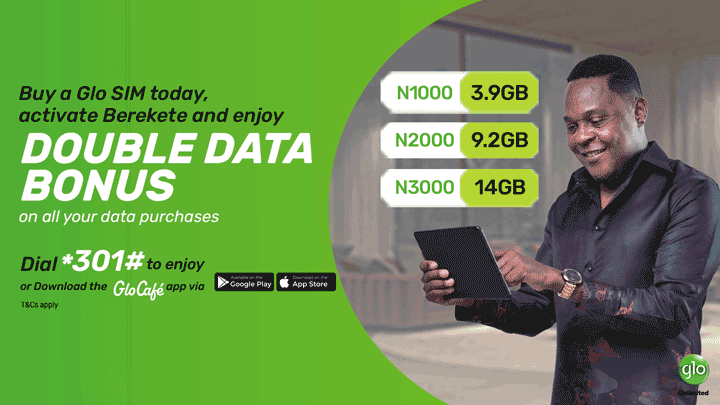 What is the necessitating the the e-Payment for Government conference that your association is organising in Abuja?
A lot of uncertainties and challenges are currently being faced by the MDAs in implementing the Federal Government policy of electronic payment and the new cashless policy of the CBN will further put pressure on government officials and infrastructure. According to the New CBN Cash Policy by January 2013, Nigeria will embrace the cashless economy. A pilot programme is currently running in Lagos. This summit is an avenue for all public officers to ask the relevant questions as all workshops will be facilitated by the Central Bank Officers, Commercial Bank Officers and the top relevant organizations in electronic payments. Solutions will be demonstrated and feedback will be used to shape the new policy further.
Another challenge other than the data communications for electronic payment is the fear of fraud. Stakeholders are not sleeping over this and the Association has standing committee chaired by the Executive Director of Keystone bank, Mr. Ademola Adewale working on fraud issues day and night. The committee has over 15 companies as members. Also in November E-PPAN will be hosting West Africa in the Annual Payment Systems and Fraud Conference for West Africa. This will hold on the 6th – 7th of November, 2012 at the Civic Centre, Victoria Island, Lagos. The conference will have over 400 persons in attendance with experts, top professionals and thought leaders from all over the globe who will present key developments in payments and transactions with ample room for in depth discussions. Policy decisions will come out of the conference. You see there is a lot to be done and the Association is taking on so much in its stride.
Lastly, what is the future of e-commerce in Nigeria being that we are 'under-infrastructured' now?
The future is bright. I am very optimistic, a lot of investment is going into infrastructure and Nigerians will reap the benefits of a cashless economy. It is an opportunity for Nigerians to transact on a global scale using e-commerce.
'Online Commerce is not meant to be "cool tools" for elites. Online Commerce is an opportunity to put your business in the face of the world'
'Initially people said market women will not accept it, but during our grass roots mobilization jointly carried out by the CBN and E-PPAN, the market women requested for the PoS machines.'
'[To get the] benefits of electronic payment…. The pressure will be on the telcos and the regulators to give us better services.'