Nigerian mobile device market is very volatile
6?s with
Gabriel Ayadju, head of IT online sales at Microstation
How is MicroStation different from other mobile communication device dealers in Nigeria?
MicroStation Limited as the name implies is a company in Nigeria that deals on mobile phones and other portable ICT devices. We are one of the biggest mobile phone dealers in Nigeria, we also offer Nigerians mobile devices, laptops cameras, phone repairs and other communication solutions.
How are you tackling warranty issues with the deluge of sub standard phones in the market?
ADVERTISEMENT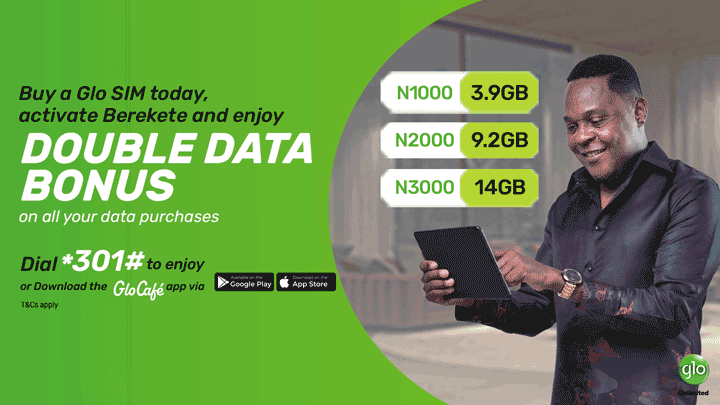 All the mobile devices you get in our shop and our online portal come with a minimum of 12 to 24 months warranty. Products like Samsung and LG have two years warranty but before you get this type of warranty, you have to do what is called the Electronic Waranty . This is a situation whereby you text your phone IMEI code to a short code to get full warranty for product like Samsung. Once you buy any product in our showroom and even if the manufacturer doesn't give you that two years warranty like Samsung, you get a one year warranty for buying your phones in Microstation. Mobile phones sold in Microstation come with one year warranty.
You have an online portal in partnership with a financial house, what's the acceptance?
First and foremost, the 21st century business must be ICT driven because of this we have decided to reach our internet users and people that can't come physivcally into our showroom. We have partnered with Fidelity Bank and Mastercard, these are reputable financial payment firms. These processes of online payments and platforms are EMV certified, as it is done globally. The feedback we have been having from our clients has been very good.We care very much for our customers. We have a programme that is designed to follow customers be it if you come to our showroom or our online shop, this programme follows customers to know how these devices are doing. This is one of the few very unique ways of satisfying our customers. We try to carry everybody along. This ensures that they get the full value for their money
What are the challenges of doing business in Nigeria?
Internet infrastructure and speed have been poor in terms of our online business. We have a minimum of three internet service providers that we subscribed to, so that if one fails we can use the other. The online shop is an internet based platform. In terms of products a lot of fake and substandard devices are in the country, this makes it a bit hard for people like us convincing our client that we have the real product, this is basically due to price disparity between the real and the not so real products. The products we deal with have SON – Standard Organisation of Nigeria- certifications on them.
What is the role of mobile technology in enhancing human capacity?
The role of mobile technology can't be underestimated. Take for instance if I have an order in Jos, I can be here in my office to coordinate and streamline the delivery of the product including tracking the cargo that is in transit. Mobile technology has enhanced human capacity in Nigeria ranging from hardware dealers like us to software and content providers in Nigeria. It has made doing business easier. With mobile technology the social, economic and to some extent the governance of the people has been enhanced. Today we are talking about e-government, tele medicine and mobile money now being offered by many banks. The emergence of this technology has impacted our lives for good. We anticipate that in a few years time when Microstation is mentioned you think of quality mobile devices. Presently, we are working out a franchise arrangement in Nigeria and possibly around the west African sub region.
How can customers identify that the devices that they buy are made in the Nigerian region?
Most of the devices are not made in our region. For you to identify original Blackberry in Nigeria, when you switch it on it will display original blackberry, if it's a Nokia phone, there must be a sticker identity that it is for Nigerian region and a warranty card, same with the Samsung. The advantage of buying devices here is that it gives the customer rest of mind. Our company is an authorized dealer of so many international brands. The mobile device market is an ever changing volatile market, some few years ago we were talking about Blackberry phones holding the sway, but as of today and market trend we can see that the operating system people are going for now is Android. In every 10 purchases made, Android based operating system takes five while other operating systems like Windows, Blackberry and others share the other market share. Things might sway the other direction. As you know that ICT world is ever changing. What we guarantee and promise our clients is to bring them the best of devices available.
Markets going online
Markets are going online as rapidly as phones makers are changing models. Helped by intensely spreading Internet access, increasing take up of epayment cards and other mobile or online payment platforms, small and big business owners of all kinds, as one expert puts it, face the common question, "Do we need an online presence?" Today the answer is simple – YES!." Online marketing is spreading like wildfires and you risk extinction if you fail to go online. In the last count, hundreds of businesses have gone online in Nigeria offering consumers variety of goods that they could, only half a decade ago, pick off the shelf in a mortar and brick mall. Now, you can do more than hundred things online including paying for flight ticket, ordering for a mobile handset and even making a booking to see your doctor. The online culture is here. Get hooked or die.