The restive youths of the Niger Delta region have no future in militancy or the cursed oil and gas trade that have turned not just the region but the entire Nigeria-state upside down. In this interview, the founder of Starthub Technology Limited, Mr Johnson Hanson says the future of the region rests on how sufficiently strong the young people are able to gain on ICT skills. Starthub is promoting an innovation centre in this conflict-prone zone, and also championing a re-orientation to make young people acquire ICT skills and get creative in the most profound sector that has revolutionised how we live and work.  Anthony Nwosu, IT EDGE NEWS, captured Hanson's thoughts.
What is Starthub Technology Limited all about and what areas of ICT are you into?
Starthub Technology Limited owns Start Innovation Hub. It is a technology pre-incubation centre based in Uyo, Nigeria. As an IT firm with innovation lab, we help technology start-ups with software ideas start up faster. We are not a non-governmental organisation. We are registered with CAC as a limited liability company. Taking the challenge of exposing Nigerian children earlier to ICT and coding to be more specific became inevitable when we discovered the gap we are still facing in the industry. We find it difficult to find skilled personnel to work with so in other to prevent this lack in future, we opened our offices to kids who are willing to learn.
Niger Delta is associated with crude oil and gas but the world today is tilting towards ICT.  How are you changing the perception here to make the restive Niger Delta youthsrealise that the future is in ICT?
ADVERTISEMENT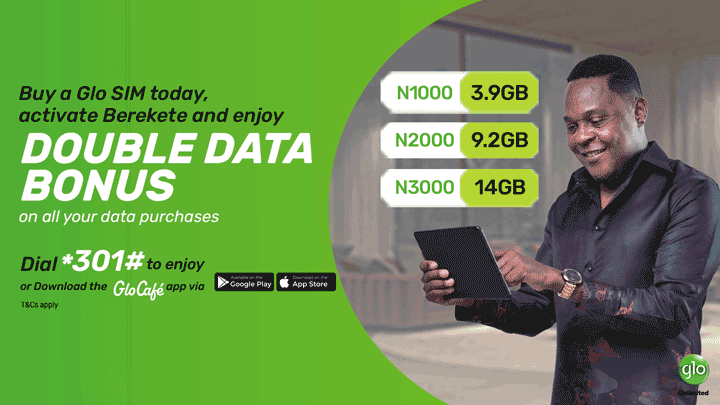 At Start Innovation Hub, we are naturally proactive. More than just knowing that the world is tilting from Oil & Gas to ICT, there is a maxim that ICT is the future. You and I know that this is computer age meaning this is already the future. We are not bothered about the future that much because this isalready the future; rather we are interested in the future's future. This interest is the chief driver of our innovative efforts.
As an incubation centre inside the Niger Delta region, what are the collaborations you have had with private and public sectors toclose the gaps in your zone?
Thank you for this question. We have a good relationship with Google via the Google Developers Group (GDG) Programme. Weare the hosts of GDG Uyo in AkwaIbom State. Google supports the programme with resources, contents, mentors, trainers and facilitators.We have also worked with Innovation and Access for Development Initiatives under the supervision of Universal Service Provision Fund (USPF) to sustain the Nigeria Telecentre Network.We have partnered iDEA Hub Calabar severally on tech events, hackathons and trainings that build capacity among local developers. In Uyo, we have worked with Gestric Information Technology Training Institute, Enprohsoft Technology and many others I am unable to mention for want of time.
What was the turn out like for your summer campand how did the kids perform?
This edition was not free and the turnout was very poor but the kids' performance was excellent. They were passionate and never believed the things they were able to do were possible in Africa. The camp discovered young tech founders in Africa namely; David (9 years old) and KimberlyEkanem (11 years old)who co-Founded AK Trivia, a quiz game that showcases beautiful landmarks in AkwaIbom State and Nigeria for players to choose their names from option of possible answers to gain points.UkemeOkpukpan(13 years old) and Doris Udofia (15 years old) co-Founded AlphaNums – A game designed for kids though adults can play. AlphaNums displays an alphabet for you to map it to number representing its corresponding position among the 26 alphabets. Example if 'C' is displayed, you need to choose 3 to get points.Emmanuel (14 years old) and EdidiongEkanem (16 years old) Founded Flying Bird – A recreational game that the player controls his bird to prevent being hit by stones flung by the hunter.The first edition was free and the android game "Save Nigeria" that was developed by a 16 year old girl (MfonobongUmondia) won KOLA Awards 2014 which was sponsored by Miles Morland Foundation, United Kingdom.
Human capacity is a challenge in the ICT space resulting in huge capital to hire skilled hands from overseas.  Are you focusing on these gaps?
We take training seriously. Since we are ina knowledge based industry, we train every now and then. One thing we don't joke about is collaboration and sharing of knowledge. This has already been paying off because it has helped us record much success while saving time and resources. Our area of training cuts across software development (mobile and web development),everything android, technology entrepreneurship, human relations, corporate branding, starting and managing tech startups, mentorship, business management using digital tools, marketing, getting angel investment, social media strategy, planning and monitoring,etc.
What are the basic challenges that you are encountering doing business in Nigeria?
We have the issue of acceptance. The people here are yet to understand the nature of our business. ICT is still the future for them; they are yet to be in ICT age.Another challenge is that they make us to feel that entrepreneurship is supposed to be for the elderly and people that have retired or resigned from active service. If I introduce myself as the founder and CEO of Start Innovation Hub, the feelings and reactions is different compared to saying "I work with Start Innovation Hub". When I discovered that, I always tell people I work with Start Innovation Hub, once I say that, they become interested and want to know what we do.
Most people still don't believe software can be developed in Africa talk less of in Uyo, Nigeria. Whenever we are selling our services, one in every three persons will ask: "Where is your head office? Which organisation are you representing? Are you sure you are the ones doing this or you are middle men?" It will take us to woo them to the office before we convince them. This makes radio, TV and other means of communication seems as if we are not hitting the right target though we know it's registering our brand in people's mind. The kids programme is a typical example. The parents that registered their children did so even though they were not so convinced but then, they were wowed by their children's performance after two weeks in camp.
We also find it very difficult finding people to work with. Many people are not skilled. Some have interest in learning but no laptops, while those with laptops may not have interest. Others are waiting until they can afford going to India before they learn, they don't believe they can acquire the skills here. Because of all these, we will have to almost force people to train in partnership with other organisations. The few we trained are now working with us and are doing extremely well. They take part in national and international coding competitions and have won laurels. They are now tech startup founders. Now, almost all of the people we trained are travelling out of Nigeria courtesy of their coding skills. We will need resources again to train another set of young people who are interested in founding tech startups so that we can have incubators for the hub. Training wouldn't have been a problem because we are supposed to charge them for the training but the people in Uyo seems not to be able to afford even the cost price of the training. There are people in AkwaIbom state that are ten times richer than those that are funding tech startups in Lagos, Kenya and even in Silicon Valley. People often say we are not supposed to have funding issues. This is what disbelief has caused. These people prefer to invest in hotels or buying and selling because they want their monies to start reproducing almost immediately. Political investment does not also allow them to look back at start-ups.
You are into entrepreneurship support, how do you go about this? Are you also into venture capital business – do you buy into budding businesses?
Yes! I am a venture capitalist. May be unconsciously because by the time I encourage you to come in and learn for free most times, mentoring you, giving you internet, workspace, power supply and access to funding or register you for international events all for free, I think it is natural to buy into your business so that we can fail fast and succeed faster.
As it is with some other hubs, do you allow startups to use your facilities and how do you profit from this symbiotic relationship?
Yes we do. The hub facilities are accessible to members alone. You have to register with a fee to be a member and membership categories cover individuals and corporate entities as stated in our website.
Can we know the level of graduates from your facility and the impacts they are creating in the ICT sector?
We have first degree graduates. All our managers are of that cadre while other staffers range from OND to SSCE.We have been using secondary school leavers to train students of Department of Computer Science on Android Application Development in higher institutions in Akwa Ibom, Cross River and Ebonyi states. They also volunteer to teach kids how to programme in schools. A secondary school leaver won 3rd Prize in Global Entrepreneurship Week Ideas Contest 2014.A team of 1st degree holders and a secondary school leaver won 2nd Prize in NASA International Space Apps Challenge, Nigeria.A secondary school leaver won KOLA Award 2014 as KOLA Teen of The Year.
Where do you thinkStarthub Technology Limited will be in few years' time?
Five years from now, we will be operating from Start Innovation Hub Towers, Uyo.We will have 20 successful startups operating from Uyo. We will meet our target of training 100,000 children on how to code.After Mobil, we want to be the highest private sector employers in AkwaIbom State.
"Most people still don't believe software can be developed in Africa talk less of in Uyo, Nigeria. Whenever we are selling our services, one in every three persons will ask: "Where is your head office? Which organisation are you representing? Are you sure you are the ones doing this or you are middle men?"