By Aanuoluwa Omotosho and Mary Ijiwande
To celebrate #Womenindigital, three amazing women from the BBC World Service – Editorial Digital Lead for Africa at the BBC – Miriam Quansah, BBC Health Correspondent, Nairobi – Ann Soy, and the Editorial Lead of BBC Africa – Mrs. Bilkisu Labaran, shared their experiences and challenges as women in the digital space.
Miriam Quansah empowers journalists across Africa by delivering engaging digital content for audiences currently in six languages.
Miriam is currently leading the BBC's new digital investments in Africa that will see the creation of the BBC's first innovation hubs in Nigeria and Kenya. She is also helping to launch new language services for the Nigerian and West African market as well as Ethiopia and Eritrea.
Miriam did not come from a journalism background. "I joined journalism very late, so for me I think I was very inspired by anything I saw on TV. I wanted to be a doctor, I think I saw some doctors' program and anytime my dad tells me a medical doctor training programme is 5-6 years of study, I say "wow". So I basically applied to BBC internship to see and that's how I started."
Miriam has been a journalist with the BBC for 10 years where she launched and curated social media content for BBC Africa.
ADVERTISEMENT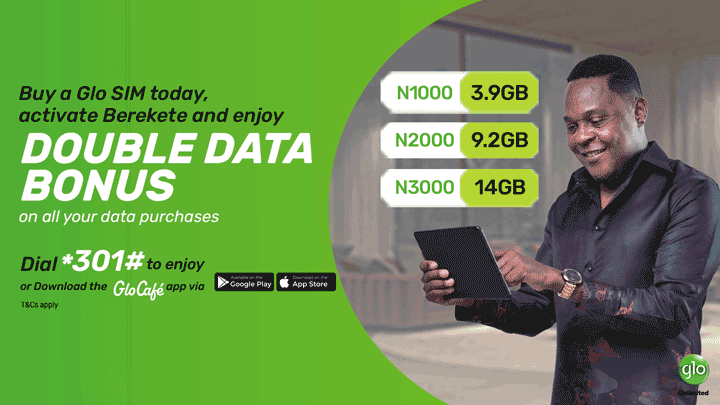 While speaking, Miriam said, in spite of the progress made over the years, women have continued to remain in the minority in several professions across Africa – including journalism. "This is aggravated by two main issues; the high level of youth unemployment on the continent which makes it harder for women to get a job in the first place, and then to have career progression once they're in the job." She explained.
According to Miriam, the explosion of technology and its application in every area of life has presented another challenge. The media and the practice of journalism have changed dramatically in the digital age. While a few years ago it was relatively easier to break into journalism with a basic university degree, nowadays graduates need to have additional digital skills in order to stand a chance of breaking into journalism. Therefore, there are four questions to ask yourself like "how can I give myself a chance of getting a job in media? How do I break the gender barrier? How can I stand out in a crowded market? And once in a role, how can I make sure I progress?"
Ann Soy (BBC Health Correspondent, Nairobi)
Ann Soy, a Kenyan lady shared her story as a young girl who didn't know what to become even when her mates already aspired to be doctors and lawyers. Ann dropped out from high school because her parents couldn't afford to pay her fees anymore.
While at home, she kept studying for her exams and begged her principal for a chance to seat for her final exams. She got accepted and passed well enough to gain admission into the university. Ann knew the moment had come for her to make a decision about what she would become. One of her friends just walked up to her and told her "why don't you become a broadcaster?" and at that point she decided she was going to become a broadcaster.
When asked what made her stand out? Ann Soy said: "Confidence, Passion and Persistence". Ann joined journalism 10 years ago, after the university. "It is not bad to get assistance from the staff of where you are applying too, because before I joined BBC, I did my research, I used to go to BBC houses during the holidays and I will tell them that I will like to learn from them so I can acquire the skills and how to go about their interviews and definitely the staff helped me."
She added that "determination does it too, because I applied at first but was denied, I subscribed to a job channel where whenever a job opportunity is opened, I will receive a mail and then I got this same mail that the same job I applied for at first was still opened then I applied for it the second time and I was given the job."
Mrs. Bilkisu Labaran (BBC Editorial Lead)
Mrs. Bilkisu Labaran gave five key points on how women can progress at being a journalist at BBC.
Digital Skills
Language Skills(Pidgin, Yoruba and Igbo)
Journalism Skills
Embrace change
Be passionate about your work.
She also listed in three words, how #womenindigital can make it. She said:
Confidence
Attitude and
Research