By Oluwatobi Opusunju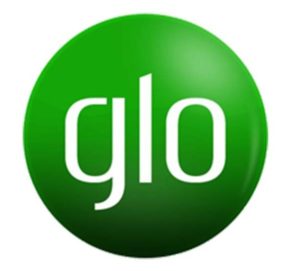 Globacom has launched its 4G long term evolution (LTE) network to increase the level of broadband penetration in the country as consumers enjoy a mouthwatering fast and reliable data offering.  The national network is touting the launch as the first national rollout of 4G LTE as competitors have similarly unveiled 4G LTE services in pockets of cities.
The Glo 4G LTE  service, which was launched yesterday in Lagos  is the country's first nationwide network implementation, boasting of  instant, efficient broadband internet connectivity  to millions of Nigerians at a speed far superior and  faster than the 3G network, enabling subscribers to surf with ease and download ultra-high definition (UHD)  videos in seconds.
According to the company, this development will offer individuals who consume huge volumes of data, government agencies, corporate organisations including banks, oil and gas companies, academic institutions and health institutions, which utilize seamless data transfer for their operations an immense benefit and value for their money  from Globacom's data intensive applications.
ADVERTISEMENT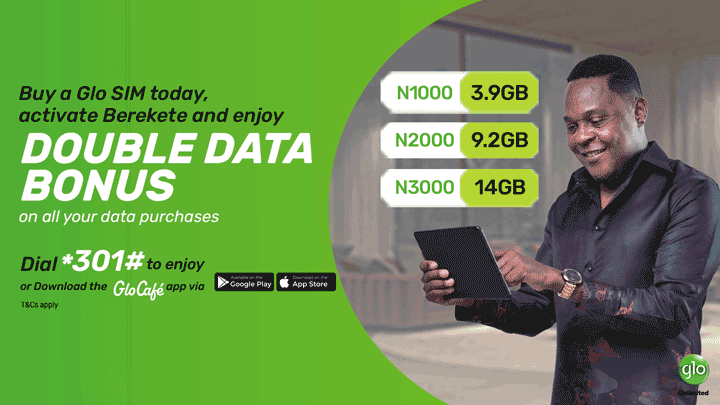 "We are pleased to once again play a leading role in empowering Nigerians with world class data services, helping to close the digital divide. In the last one and a half years, the people of this great country have spoken repeatedly by making Globacom the largest data network in new subscriptions. The best we can do for our people who believe in us and made us their number one data network is to give them the best technology. What we are offering is the new speed of life," said Kamaldeen Shonibare, Head of Corporate Sales, Globacom.
Subscribers in major cities across the country, including Lagos, Port Harcourt, Abuja as well as Jos, Warri, Eket, Benin City, Yola and Zaria will have the opportunity to connect to the Glo 4G LTE network immediately, while according to thecompany services will be extended to other major areas in a short period of time.
Additionally, Globacom has also unveiled a set of 4G data tariff plan  to enable all categories of subscribers  have access to the grand breaking products and services, though not really different from the 3G data plans already available to consumers but are bundled in a 4G LTE data service . Under the new plan, subscribers will get a whopping 1.6GB of data for N500, while N1000 will give them 3.2GB data. Other exciting offers include 7.5GB for N2000, 10GB for N2, 500, 18GB for N4000 and 24GB for N5000. The benefits also include free access to thousands of music, video and movie on demand while the data plan range from N50 to N18, 000 for the benefit of all.
The 4G LTE service packages for consumers also include a brand new 4G LTE router and a MIFi. While the 4G LTE router gives access to Ultra High Speed Internet and landline with a free SIM, 60Gb of shareable data valid for a month as well as free world-class content for a one-off fee of N31, 000, the 4G MiFi comes with a free SIM, 60Gb of shareable data valid for one month and free world-class content for a one-off fee of N25, 000.
According to Mr. Shonibare, who was excited about the launch, reckons that the Glo 4G LTE would make life more interesting, comfortable and enjoyable for Nigerians as the service would touch all aspects of life from education to agriculture and medical care. He says the new 4G LTE will offer subscribers a significantly improved experience.