Region's largest technology event to launch and host the most global startup movement in the region
GITEX STARTUP MOVEMENT to present over 400 companies to more than 146,000 investors, visitors and 22,000 C-suite executives from around the world
Dubai, United Arab Emirates
GITEX Technology Week will launch and host GITEX STARTUP MOVEMENT, one of the most global startupgatherings in the world with over 30 countries represented, as it brings together entrepreneurs, innovators, investors, mentors and buyers for the first time in Dubai.
The GITEX STARTUP MOVEMENT will convene over 400 startups and more than 1,000 entrepreneurs, investors and mentors from theglobal startup ecosystem.The exclusive set-up will highlight the most innovative startups around the world and provide them a platform to sell, form partnerships and attract investors. Participants will also be able to pitch for prizes, attend an interactive conference to address challenges faced by entrepreneurs and meetleading industry figures.The initiative has already garnered tremendous interest and momentum from supporters across the globe including Business France, Cross Trade agency in Singapore, Digi Robotics in the UAE, Egypt's Information Technology Industry Development Agency (ITIDA), Japan's Jetro agency, Marco Trade Export in Morocco, Star Systems agency in Iran and STC from KSA.
ADVERTISEMENT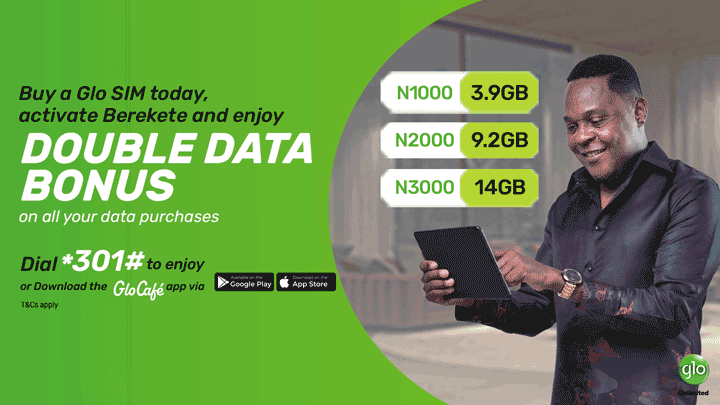 AmjadShacker, Corporate Communication GM at STC, commented: "InspireU is an STC initiative to promote, support and develop digital startups and nurture and consolidate the startup ecosystem in the MENA region and create sustainable value. We believe that "to inspire is to empower" and we do that by providing the directions and tools to budding entrepreneurs to achieve their dreams. STC strongly supports the launch of the GITEX Startup Movement and is proud to co-present the top tier prize of the event to the best global startup."
"The need for local and regional startup ecosystem consolidation, learning from global best practices, and exposure to global investment network, is imminently evident. STC considers GITEX Startup Movement addressing this need; it will help regional players to learn and mature as well as expose them to the global buyers and investors. STC will showcase the achievements of InspireU by showcasing its incubatees, connect them to the broader network, attract future deal flow and share the roadmap for the future. STC is participating in the Global Startup Movement to inspire and be inspired," said Shacker.
Eric Morand, Director of Tech & Innovative Services Division at Business France, said: "Business France, as a loyal exhibitor of the GITEX Technology Week, is very happy to be part of the GITEX Startup Movement. We are certain that this new movement will gather regional startup ecosystem as well as well as the global startupecosystem. This will be therefore, the perfect platform to introduce the French Tech initiative, which proved to be a success in events such as CES, Web summit, 4YFN, etc."
The Arab world has a burgeoning youth demographic. More than 60 per cent of the 350 million population is under the age of 25. Young millennial Arabs are online, mobile, using technology and becoming entrepreneurs with the strong support of government initiatives. The UAE leads the way in the region on revolutionary smart cities transformation and diversification of economies.Across Middle East & Africa, entrepreneurs are at the heart of the digital revolution as ICT spending increases across the region.
"Startups from all over the globe, women, youth and Arab entrepreneurs are a very real force of change that is making a positive impact in our society. They need supportive ecosystems to nurture and enable their growth and success. GITEX Technology Week has a strong legacy as one of the leading international tech events and is uniquely positioned to turn the spotlight onstartups. With a force of 146,000 technology professionals and 22,000 C-suite executives at GITEX, Startups gain immediate access to a powerful industry network and massive technology marketplace, entry into growth markets in Middle East &Africa,and canfuture-proof their business plans, products and services." said Trixie LohMirmand, Senior Vice-President, Exhibitions and Events Management, Dubai World Trade Centre.
"The Tesla Foundation is proud to be a part of the GITEX Startup Movement. The foundation is focused on building the bridge between private and public organizations to create new technologies and companies and the Middle East & Africa presents a unique opportunity. We have been graced with the strength of government support and the burgeoning entrepreneur scene that is in the region. As a science and technology Foundation focused on robotics and automation, "Cyber-Physical Systems," GITEX enables us to expand our network by connecting with innovators, entrepreneurs, and companies to include in the Tesla STEM (Science, Technology, Engineering, and Mathematics) Farm System," said Keith Kaplan, CEO Tesla Foundation.
An automotive company founded in 2003 by a group of engineers in Silicon Valley who wanted to prove that electric cars could be better than gasoline-powered cars, Tesla is also -a technology and design company with a focus on energy innovation.
The public sector in the UAE is already committed to facilitating a conducive environment for entrepreneurship through its AED 2 billion knowledge fund, which is part of the country's National Innovation Strategy, and aims to accelerate the startup movement towards a sustainable knowledge-based economy.
Further positive announcements such as the establishment of venture firm 500 Startups' US$30 million fund in the Middle East and North Africa, Uber's US$ 250 million investment in the region and homegrown UAE startup, Souq.com who recently secured US$ 275 million investment to be the highest valued internet company in the Middle East,are testaments to risingMENA entrepreneurship scene where vibrant and growing economies present untapped and unchartered opportunities.
The rise in the number of exits in the region has also garnered the attention and interest of serious venture capitalists, proving that the savvy investor stands to gain by investing in the region. In 2015, high-profile exits include Turkey's food delivery startupYemeksepti that sold for US$589 million, Kuwait's Talabat.com that sold for US$170 million and Fawry, an electronic payment platform that sold for US$100 million.
GITEX STARTUP MOVEMENT will form the centrepiece of the 2016 edition with emerging technologies sectors in the region equally set to benefit, as the event will showcase IoT applications, next-gen technologies and digital marketing solutions that are expected to revolutionise the global economy by 2025.
The Middle East, through its early adoption of emerging and next-gen technologies is poised to benefit from the global industrial shift and startuporganisations in the region are well positioned to become innovators and leaders. The regionis already projected to spend around US$60 billion on 3D Printing, Robotics, Drones, Digital Marketing and Smart Living/Wearables by 2020.
As the Middle Eastembarks upon rapid transformations towards Smart Cities, the demand for innovative solutions is ever increasing. GITEX STARTUP MOVEMENT will connect entrepreneurs with key government buyers, VCs, angel investors, seed capital and mentors from around the world.
"The marketplace is wide open for disruption and innovation by both established technology providers and startups. Technology buyers are hungry to differentiate themselves from their competition. They are open to be early adopters of technology that can revolutionize their customer experience or open up new market possibilities in key industries such as retail, healthcare, education, finance, travel and energy. GITEX STARTUP MOVEMENT will provide that breadth and depth of technology and services for all our trade visitors invested in innovation and enterprise," LohMirmand said.
Delegates will be have the opportunity to visit country zones and showcase pods that will feature the most exciting startupsoffering drones & robotics; IoT, AR, VR & AI; finance; retail; healthcare; education; energy; travel & hospitality; media & marketing; and transport & logistics, to name a few.
GITEX Technology Week will feature dedicated zones that will showcase exhibitors and live demonstrations of emerging solutions and providers from 3D Printing, Robotics, Drones, Digital Marketing, Wearables and IoT and Smart Living, as well as industry Vertical Days to streamline the visitor experience looking for specialist knowledge. GITEX brings together, leaders, influencers and innovators from the industry and a compelling programme of networking sessions.
GITEX Technology Week is expected to attract more than 146,000 visitors from over 140 countries, including 22,000 C-suite executives and 3,500 exhibitors from 55 countries.
GITEX Technology Week runs from 16-20 October 2016 at Dubai World Trade Centre (DWTC).
ENDS
About Gitex Technology Week
www.gitex.com
GITEX is the largest technology exchange and marketplace for Middle East & Africa. Held annually in October at the Dubai World Trade Centre, the five-day show is comprised of an exhibition covering over 80,000 sqm, a technology leaders conference, the GITEX Startup Movement and many other show features. GITEX attracts over 150,000 technology professionals, enterprise leaders, public sector officials and entrepreneurs from over 140 countries. GITEX is focused on showcasing the latest innovative technologies, providing high ROI on business opportunities and is the region's leading platform for technology and business.
About Dubai World Trade Centre
With a vision to make Dubai the world's leading destination for all major exhibitions, conferences and events, DWTC has evolved from being the regional forerunner of the fast growing MICE industry into a Free Zone, multi-dimensional business catalyst, focusing on Venues, Events and Real Estate Development and Management. Complementary to the primary service offerings are a range of value added services from media/advertising, engineering and technical consultation and wedding planning, security services and an award winning hospitality portfolio.
For more information, please contact:
Amelia Naidoo
Manager – PR & Media Relations
Dubai World Trade Centre
Mobile: +971.55.7479086
Email: [email protected]