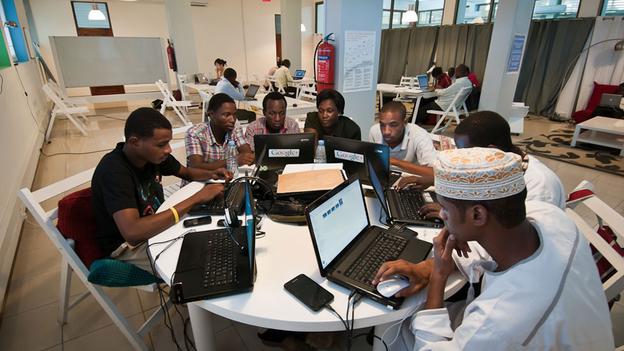 Innovations running on the mobile phone continue to break the jinx of impossibilities in Nigeria and across the African continent, but stakeholders are insisting that venture capital, and not government will help bring out the potential in those applications. MARTIN EKPEKE reports.
As the mobile usage is exploding in Nigeria and across the African continent, it is spurring innovation. A drive through Nigeria's bustling commercial city of Lagos reveals a nation in love with mobile phones. Take it or leave it, the Nigerian mobile phone terrain of about 126 million connections is experiencing a new wave of revolution, powered by innovations from young Nigerians, who are chopping out real life changing solutions across all sectors from education to energy, banking to agriculture.
The phone is no longer just a talking tool, but has graduated to a device that is being used for more demanding tasks in the areas of m-Government and Open Data, m-Health, m-Inclusion and Participation, m-Tourism, m-Media, m-Business, m-Entertainment and m-Learning.
These, somegroup of young, passionate enthusiasts' techies and software developers have recognised, and are already churning out mobile applications that are touching lives in the country. Some mobile innovations from Nigeria have been seen on the global map at the UN World Summit Award, a move being anchored by Mr. Emmanuel Amos through Programos Foundation, a Non-Governmental Organisation (NGO). Some of the solutions that will be showcased this year include iPolice mobile by Peter Ihesie, Transparent Nigeria by Uchechi Iwealla, OMOMI by Dr Charles Akhimien, 360 Nigeria by the Alabi Tosin and  many others.
ADVERTISEMENT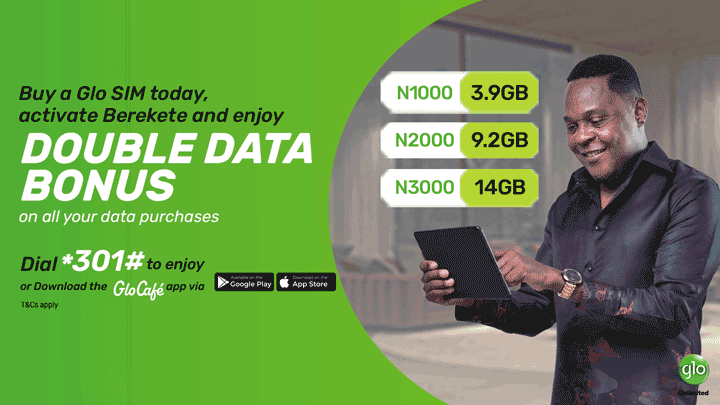 There are other mobile innovations coming from Nigerians. It is important to point out the e-learning solution by Solu Ajayi's tagged 'Efiko' which means bookworm is a multi-platform app of timed quizzes with shareable results aimed at secondary school students. It is designed to enhance learning through self-assessment and improve the pass rate for Nigeria's secondary students in national examinations. Another one is 'LifeBank,' an application built by a team of techies and health professionals to solve the problem of access to safe blood.
Nigeria is a classic case of raw talents hungrily exploring a market with high potential for e-services through a plethora of online offerings that have emerged on the scene. They include hutbay for home and property seekers; Jobberman for job seekers; Iroko for movie and music entertainment; Pagatech for mobile payments; and a host of others all locally driven by locally-designed mobile-phone apps.  Boom is in the offing as internet penetration rises in a huge market of 180 million people where more than 70% are under 35 years old.
Aware of this, Nigeria's government in collaboration with some private sector players is nurturing young firms, helping them to survive and grow during the startup period when they are most vulnerable. Government hopes that when these firms become vibrant, they will create jobs and wealth, strengthen the economy, commercialize new technologies and revitalize communities.  One way of doing this is the establishment of innovation hubs across the country. One of such hubs is in the Yaba district of Lagos, designed to be a multi-functional, multi-purposive space where work to catalyse creative social tech ventures can take place.
The Hub is a place for technologists, social entrepreneurs, government, tech companies, impact investors and hackers to co-create new solutions to the many social problems in Nigeria. What they need is hands-on management assistance, access to financing, business and technical support services and shared office space, access to equipment. According to World Bank, there are now 90 tech hubs across the African continent.
The National Information Technology Development Agency (NITDA) is taking a step further by promising to expose young Nigerians with original, innovative ideas to the international arena, where the whole world can see what Nigerians are doing. One way of doing this is the allocation of 10 booths at no fee to young innovators and startups to showcase their solutions at this year's Gitex Technology Show in Dubai, where Nigeria is the Official Country Partner.
It is agreeable that the terrain can be scary and most time not usually an easy sell; political crises, under-developed communications and electricity, as well as a lack of a proven technology ecosystem all combining to make raising funds for tech start-ups in the country a real challenge, experts in the field say only private equity financing can create a sustainable tech industry in Nigeria.In an exclusive interview with Mr. Ikechukwu Nnamani, the chief executive officer of Medallion Communications, an interconnect and data centre hosting company, argues that globally, it is not a government role to push innovation, neither is it government role to help monetised innovations. "The role of government is regulatory, preventing people from being a monopoly of any service. The role of monetising innovation should come from the private sector. Nigeria is missing strong venture capitalist; people that are interested in investing in ideas and commercialising them," he added.
Nnamani blamed Nigeria's financial institution, which he said are only interested in finished products that are already making money, so as to warehouse the money. "Facebook and Yahoo were not nurtured by the government, but today they are worth billions of dollars because some venture capital groups invested in the founders," he argued further.
All over the world, the private sector is left with the worries of investing in startups. Two cases that readily come to mind are Indiaco in India and Innovatel in Russia. Indiacois a private for-profit business incubator. Less than two years in operation, it has had more than 40 tenants, nine graduates (including one IPO and three acquisitions), created more than 700 jobs, raised venture capital for 40% of its tenant companies and generated more than US$ 3million in revenues for itself. Innovatel on the other hand, is a breakthrough extended private business incubator for kids, teens and forever-young people. Its mission is to help children, teens, and young people build their entrepreneurial creativity skills and successful innovation-driven business.
This can also happen in Nigeria. All that is needed is for ideas to be backed up with finance. Venture capitalists must be able to put their money in an idea they have identified and believe in. There should be local investment space in technology to help build the next generation of tech companies in the country. This never existed before, but the landscape seems to be changing as investment companies like Sasware, anchored by Mr. Collins Onuegbu, founder of Signal Alliance Limited is now getting involved to help start-ups with original ideas.
In an interview published on VC4Africa.biz, an online community connecting local and global networks of angel investors interested in Africa's greatest start-ups, agreed with Nnamani's earlier position that young Nigerians with innovation need nurturing from investors who are willing to take the risk with their resources.
Revealing that he has already resigned as the chief executive officer of Signal Alliance Limited to form Sasware, a technology investment company, Onuegbu believes that being an Angel investor has allowed him to express himself as a serial entrepreneur and investing in other people's ideas in order to fulfill his desire to be part of the ever-changing tech space.
Nigeria is full of budding entrepreneurs with smart ideas, but Nigeria needs more platforms like the VC4Africa in providing a meeting point for investors and young entrepreneurs. Such a platform is necessary for the country at this point, even as Nigeria is being touted as an investment destination. Nigeria has definitely made a name for itself in applications that can compete globally. It is gradually moving from a country importing all its technologies and inventions to one capable of providing its own technology solutions as well as exporting to the rest of the world.
Angel Investment now part of our ecosystem
How much of private initiative can drive Nigeria's new tech frontier is being underscored by the launch of Lagos Angel Network earlier this year. Championed by some tech enthusiasts including Tomi Davies, an IT consultant, the Lagos Angel Network is a network of angel investors focused on supporting start-up entrepreneurs in Lagos and its environs. Its members provide funding and mentorship to an army of talented budding tech entrepreneurs in Lagos, Nigeria's commercial capital. The Lagos Angel Network provides the framework to build consensus among potential investors, organisations including banks, government officials and tech players on how to bring the much needed fund and mentorship to raw talents.
"The role of government is regulatory, preventing people from being a monopoly of any service. The role of monetising innovation should come from the private sector. What Nigeria is missing are strong venture capitalist people that are interested in investing in ideas and commercialising them"  – Mr. Ikechukwu Nnamani, CEO of Medallion Communications
10 ways to make an African angel investor
By Juan Pablo Bravo
1. Be Prepared
To make an angel you need to have a business.
African Angel investors don't invest in dreams scribbled on napkins. If you are not prepared, don't pitch. I've seem entrepreneurs do a lot of terrible things; like come to me with tons of ideas and ask me to pick the one I want to invest in. Ridiculous.
There are a few non-negotiable things you must have, a business name, an incorporated business with share capital, a specific idea or proven concept, a proof of that concept (or demo), a brief elevator pitch that clearly communicates your business. If you have read up to this point and you don't have these things, please stop reading. This article is not for you.
Fora was born from a frustration I had with the fact that privileged Nigerians were spending $10b/year getting a foreign education – when that same education could be made available within Nigeria through cutting edge technology and instructional design for more than 10x less.
I have an elegant story I constantly iterate to tell the story of my business so angel investors find it an attractive investment.
Specific action: You need a business not an idea.
2. Have a plan
I think before you even start approaching anyone for any kind of help, you need to be very realistic about what you want to do and how YOU will make it happen – whether or not the human in front of you turns to an angel investor.
Your plan will certainly evolve (ours already has several times) but having a clear and specific idea of what you want to do and how it will happen makes you a better candidate for angel investment than some rambling fool who will waste time.
Specific action: Have a pitch deck, a program document and a budget/revenue projections ready for review by potential angel.
3. Make sure they care
Contrary to what a lot of Nigerian entrepreneurs might imagine, the best angel investors don't believe angel investing will make them $100m rich even if they made it their full time job. The nature of angel investing simply doesn't enable these kind of outcomes. Instead, a lot of angels especially in this part of the world are investing to encourage you. Most times, they identify with the problem you are solving and they figure, but because of family or other commitments, it is better you than them. Good angel investors often have more than a passing interest in your space and might even be playing in it at a higher level. Many of my other angel investors are potential acquirers or people doing what we do successfully in another emerging market. They all understand and deeply care about the market of digital courseware publishing. If your potential angel investor doesn't care intimately about your space, it will be difficult for you to get their money.
Specific action: Draw up a list of 50 successful people in your space and find a way to meet with them via warm introduction or cold email. [I might know some of them – ASK ME!)
4. Don't just ask for money, ask for help
Ask for advice you get money, ask for money you get advice. I wanted to get some advice or connections – and I keep milking him of those. But he figured out wisely, that I would need money too – so he gave me some. Another reason why it is important for you to ask for advice before money is that it is important to know that your angel investor can actually help you beyond the money. If all you get from your angel investor is money, you are getting a horrible deal.
Specific action: Draw up 10 "fork in the road" type questions for your business. Carry them with you whenever you meet with a potential angel investor so you can ask them what to do base on their experience. Always ask a potential angel investor for introductions to customers or partners. Always.
5. Be Realistic
If you want to successfully turn a human being to an angel, you have to be very realistic with your valuation. Although you should take care not to immediately give up too much ownership, you should also make sure your valuation can be supported by some kind of logic (we might talk more about that in a different post).
My own logic for Fora was that I first figured out how much money I needed to get to profit. Then, I figured out how much equity I and my cofounder could offer investors while still maintaining a meaningful stake in the company (for our stage). Then I discounted it by 25% and adjusted for growth prospects and revenue projections. This was just my process. Yours might be different.
Specific action: Keep your valuation well under $1 million. Apply African discount.
6. Little drops of water make a mighty Ocean
People like Jason have millions of naira of other people's money sitting in one place to invest in startups. Most angels don't. Remember an angel is someone who invests with his own money. Take smaller amounts of money from a broad swath of angels who can give you help and advice in your business. Try not to take a large sum of money from just one person so they don't dictate terms to you. Besides having multiple perspectives in the room is a good thing.
Specific Action: Depending on how much you are looking to raise, cut down your round to manageable 5k, 10k, 15k, 20k, chunks so that your investment opportunity is accessible to good angels.
7. Talk about the Exit
You don't have to prophesy, you just have to present a scenario that is likely to happen as opposed to one that is NOT likely to happen.
A lot of entrepreneurs and venture scale investors pillory talking about exit options too early because they feel it is a sign of lack of ambition. I actually don't think so. For example, I definitely intend to take Fora to IPO, but I have told my angels who I think might find our business an interesting acquisition. I have also told them who might invest in later stages to take the equity off their hands at a higher share price. Finally, I talk to them about other companies that have traversed this road and the kind of ridiculous exits they made (Embarnet, Ahanguera, Deltak, etc) – all exits in the '00 of millions or even billions.
I am not a prophet and there is no guarantee this will happen – but at least they can see how it might be possible for them to get their money back and maybe a bit of return on the top if we do well.
Specific action: Draw up a list of possible companies that might buy you. Start building strategic relationships with them. Also draw up a list of investors who might find this an interesting investment at scale. Build relationships with them too.
8. Give them a time bound mouth watering deal
Spending money is not easy, so if you must drag those dollar bills from your investors' hand, you must be willing to play ball and give them a mouth watering deal. In my own case, my deal was simple, if we can close this round by Tuesday; you get a further 25% discount. Doing this will really shorten the length of your round. You need to do this if you are in a precarious money situation a-la Ticketmobile. Remember, money is the lifeblood of a company and only the living get to laugh and tell the story. Do whatever it takes to keep the company alive, down round if you must.
Specific action: Turn that successful human being that is fond of you and your idea into an angel by giving them a mouth watering deal today.
9. Follow up fast
I have a lot of trouble in this area myself but without fail, I have found that any financing deal I fail to close within 2 weeks of positive conversation takes forever. I am a bit of an Ijebu+control freak in this area but I really recommend hiring or begging a very smart person (a trusted friend preferably) to deal with follow up fundraising conversation. My first angel investor closed in 2 days. Don't let yours linger. Once the angel has made up his mind, follow up fast!
Specific action: Set up a special email account for investment conversations. Make sure those emails forward to your blackberry and reply any emails from potential angels within 30 minutes. You can also hire a smart person to manage investment conversations.
10. Always be raising
Just recently, a friend was telling me that someone was very interested in her business and wanted to invest, but because she didn't feel ready for investment she told him she will come back to him when she is. BAD IDEA! Now she has to do the awkward dance of going back to the investor now she needs the money. Listen to me, you are raising whenever someone wants to invest. Let's repeat that. YOU ARE RAISING WHENEVER SOMEONE WANTS TO INVEST!! Asking an investor to come back later is a sure fire way of making sure you don't get the money. It is their money and you need it or you soon will. So you should always take the money if the terms are right (and sometimes even if they aren't). You don't get special awards for helping a potential angel keep his money in his pocket. We didn't need the money from this investor when we raised it, but since he wanted to invest, who were we mere startupreneurs to say no.
Always be rising. Anywhere is appropriate for turning a human being into an angel. Dinner parties, one year old birthdays, dates with their daughter, funerals (ok this might be too much)… But Entrepreneurs are shameless salesmen. That's how you survive in this game.
Courtesy: http://www.techcabal.com/10-ways-to-find-an-african-angel-investor/