State of ICT in the states
From mere PCs deployment to eGovernance
Despite much progress at the centre, many states in the Nigerian federation are still lagging behind writes SEGUN ORUAME.
Integration of ICT into public service in Nigeria's 36 states is still extremely low though there are encouraging signs of eGovernance in few states that could potentially heighten the digital divide among the country's rising population of 160 million. States with relatively committed willpower and funding to ICT and eGovernance are crossing over the threshold for digital literacy and e-transformation of public sector processes. But those states lacking in willpower and funding are still far from the start-line. The list includes but not limited to Zamfara, Borno, Yobe, Nassarawa, Kogi, and Gombe states. These states constitutes what eT Edge Intelligence Unit tagged the 'cipher-cyber' states where what exists, at best, is only a symbolic representation of ICT.   In these states with virtually zero access to computers and other basic ICTs by a youth population in excess of 40 million combined, the wide gap between these digital have-nots and their fellow citizens, the digital haves, in the more lucky states are real.
While in states like Lagos, Edo, Ekiti, Akwa Ibom, Kano, Jigawa, Bayelsa and Rivers, there has been appreciable levels of ICT deployments to connect public institutions and drive government services at one level; and at the other level, implement practicable policies to build IT capacity; many other states of the federation are still grappling with the periphery of setting up an ICT centre in the government house. Even in states where appreciable progress has been made, the flip side is that the momentum has either been watered down owing to a change in government as in the case of Kano and Jigawa states or completely abandoned as non essential to other development items such as road construction and healthcare delivery.
ADVERTISEMENT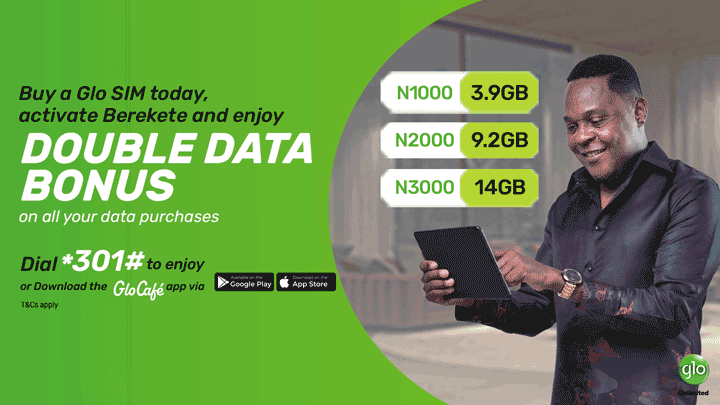 Lagos State paved the way for integrating ICT into government about a decade ago at the start of the current democratic dispensation. It invested massively to network its seat of government at the Alausa Secretariat and to connect all the ministries to the governor's office; allowing for video conferencing and other communications. Apart from connecting its ministries through LANs and WANs, the state also has a metropolitan area network (MAN) linking about 36 tax stations across the state and paving the way for clog-free implementation of  an eTax clearance system.
Perhaps, more than any other states, it has been able to consolidate extensively on the achievements of the early post democratic years to strengthen its eGovernance deployments in ministries that include justice, transport, lands and environment, information and youth among others. It has been able to build on its MAN and WAN that covers the seat of government in Ikeja, to provide an extensive suite of enterprise resource (ERP) for the provisioning of  electronic document management in the Justice Ministry and other ministries, HR management in virtually all its ministries to also accommodate salary/payroll applications. Land management and documentation is software driven. The state boasts of an epayment window for tax payments, vehicle registration and public utilities among others.
Highly cosmopolitan and Nigeria's commercial powerhouse, much of the successes of the e-enablement of Lagos State have also been private sector driven. The private sector has helped to account for well over 50% of digital literacy among the citizens fostered around thousands of computer schools and ICT capacity centres owned by privately owned learning institutions.  Lagos featured a classic example of how government's willpower and private sector participation can help to improve the state of ICT in any state.
Kano featured prominently in the ICT table before May 2011. But since the change of government from an ANPP led administration to that of a PDP, there appears to be a change in the focus of how government wants to implement ICT projects in the state. Under the Mallam Ibrahim Skekarau ANPP led government, the state focused on building a viable ICT park where private sector investors will lead the way in ICT diffusion and deployment. Government's blueprint was to set up robust support infrastructures that would attract investors in its ICT park from where solutions that could address the needs of government and the citizens would be generated. "What we had in mind was to create some sort of Silicon Valley where private sector players will set up and help to build both human capacity and solutions in various fields that will address the need of government and the people," said Mallam Salisu Abdullahi, former ICT adviser to Shekarau.  But the current PDP led government of Rabiu Musa Kwankwaso is desirous of reworking the blueprint which may explain the somewhat lost of steam.
 Jigawa State appears to have suffered similar fate. The state gained national prominence as a cyber state under former Governor Ibrahim Saminu Turaki, fondly called the digital governor. The state invested massively in connecting all its ministries via WANs and MANs – all ministries were scattered at different locations/towns across the state and communication was effectively carried out by internet connectivity. The state invested in capacity building and was striving to become the country's first effectively electronic-powered state. However, the momentum has been watered down since the departure of  Turaki, as governor of the state. Under the Sule Lamido administration, governance is done much more through the traditional physical means and ICT projects as a whole in the state do not attract as much enthusiasms as was the case in the Turaki year.  As Kano and Jigawa example clearly shows, inconsistent policy action is often the bane of effective ICT rollout schemes.
Ekiti State offers a good example of what willpower and funding can do within a relatively short term.  According to  the Permanent Secretary, Bureau of infrastructure, Governor Office, Foluso Daramola, the state ICT projects effectively took off less than seven months ago. But within that period, the state has supplied 33, 000 Samsung laptops to students in secondary schools as part of the overall objective of ensuring all secondary school students have laptops by 2013. All members of the state executive committee are empowered with Blackberry phones and communicate via an enterprise channel.   It is currently overhauling the existing epayment architecture as part of the policy thrust to encourage electronic payments for all government's services. MainOne Cable is providing broadband access through Bharti Airtel and the deal is only part of the larger framework to provide broadband internet, computer access and applications that would remodel the entire business of governance as well as government/citizens engagements. "We clearly understand that ICT is pivotal to effectively creating new job opportunities, improving the lives of the citizens and also bringing government closer to the people," said Daramola.
In Edo, the plan is to use ICT to drive efficiency, effectiveness and economy. The 3Es form the bedrock of the rollout of ICT projects in Edo State. From initially setting up capacity centres, employing ICT staff, the framework for the ICT deployment and usage in Edo State is driven by the vision to improve financial management and to alleviate poverty by exposing thousands of employable youths to the expansive opportunities in ICT. The vision also seeks to enhance internally generated revenue (IGR) through easy to use epaymnet channels such as etaxations; and the creation of a data warehouse to assist in strategic planning. Much of that has been achieved as part of the first phase of a roadmap spanning 2009- 2020. There is already in existence a fully functioning datacentre, an enterprise resource platform that accommodate about the same modules as has been implemented in Lagos State so that ministries have electronic document management system, schools run on e-management resource, vehicles registrations are done  electronically, land management incorporate GIS, and citizens documentation carry biometric features. Government and its ministries have web-presence to relate with the local and international community.
But the state has its eyes on a wider integration with set priorities within specific timelines. Between 2013 and 2016, Edo State expects to have fully automated its health management system, educational management processes, and to have fully integrated ICT into the primary and secondary level curriculum. Government is committed to ensuring rapid deployment and usage of ICT to improve the entire process of public service and governance, said Senior Special Assistant, Information and Communications Technology, Edo State, Yuwa Nap.
Many states clearly have programmes for ICT initiatives but integrating ICT into governance poises different levels of challenges. Some states have websites but the websites are no more than mannequins, completely lifeless, and doing more evil than good to the states.  Some states have ICT policy guide but implementation is always the issue. Not up to 0.1% of the guide has ever come near to being implemented. Often, ICT projects are conceived not to be implemented but as mere pronouncements to fill public space even when some of the state governments have ICT advisers.
However, there is a huge market waiting to be tapped into and many governments are increasingly beginning to realize the need for public private partnerships (PPP) to implement ICT related projects to not only remodel government and governance but also create jobs. In Osun State for example, in south west Nigeria, a PPP involving the state and Ghana based rlg Communications will lead to capacity training for about 20, 000 youths and the establishment of a technology company for the manufacturing of  laptops and other mobile devices. To tap into these waiting market and not lost out to foreign companies, local companies need to strategically position themselves. There is need for proper coordination at approaching government ICT business and being part of the execution process by local companies under the aegis of their umbrella bodies such as Information Technology (Industry) Association of Nigeria (ITAN) and Institute of Software Practitioners of Nigeria (ISPON).
Mindful of the untapped potential for indigenous ICT companies in the largely un-mined ICT sector in the states, the National IT Development Agency (NITDA) led by Prof. Cleopas Angaye has already foisted a national policy to encourage the patronage of local ICT companies by government ministries, departments and agencies (MDAs). But state governments are not bound by this policy. But, ITAN and ISPON could leverage on this to seek out business for their members in the states fully aware of the government's bias to promote local content.