PRESS RELEASE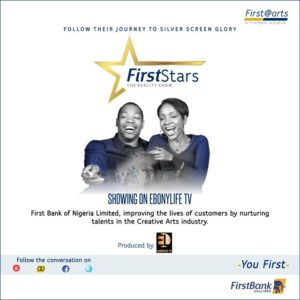 FirstBank in partnership with EbonyLife TV, through the First@arts initiative brings to your television screens from Wednesday, September 28th2016–The FirstStars Reality TV Show!
FirstStars showcases the business of the arts and opportunities in the creative industry with focus on film making ina competitive reality show that gives young actors, producers, directors, script writers and art directors, the opportunity to show their creativity and skills to a global audience. They get the chance to win a cash prize as well as produce a feature length film.
The journey for the contestants kicked off with the auditions earlier this year with a call for auditions for upcoming actors, directors, script writers, art directors and producers to share their skills and talents with our trained and experienced panel of judges- comprising of industry experts including Omotola Jalade.
ADVERTISEMENT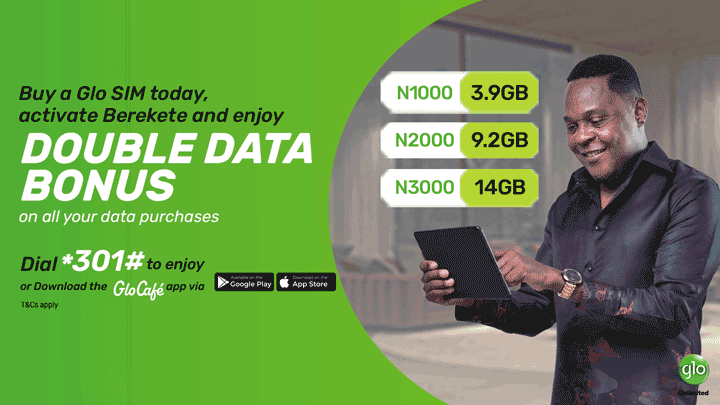 FirstBank is reinforcing its commitment to the growth of the creative industry and the existing opportunities which aids nation building and diversification of the economy.
Come along on this journey, by tuning in to EbonyLife TV on Wednesday September 28th at 8pm WAT or 9pm CAT as FirstStars Reality TV Show presents the world as a stage for the contestants to write the script of their lives and show the world what they are made of!
For more information on FirstStars, please visit www.firstbanknigeria.com/firststars and follow these social media handles for daily updates on the show:
Twitter: @FirstStarsNG
Facebook: https://www.facebook.com/FirstStarsShow/?fref=ts
For videos, please visit: https://www.youtube.com/playlist?list=PLA6eCJ1WIfx7tKHpjSRTA52M0zJ2BDqkG