PRESS RELEASE
Partners Eventful to Host Food and Beverage Fair – FIESTA OF FLAVOURS 4th – 6th December at Harbour Point VI, Lagos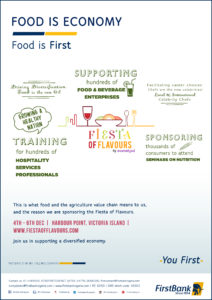 In keeping with our 'You First' promise to Nigeria, FirstBank is supporting the entirety of the agriculture value chain, from food production to transportation, retailing and consumption.  Food is the new oil, providing jobs, increasing self and community reliance and fostering economic growth. As the bank of millions of Nigerians, FirstBank aims to be the driving force and partner of first choice in facilitating this growth and building the future of the nation.
For small and medium enterprises who are active right from the start of the value chain, FirstBank provides necessary financing and advisory support that is essential to their stability and that facilitates their success.  More affluent and upwardly mobile customers have worked hard to turn their passion and flair for food Into a viable career option.  Chefs are the new celebrities! The Bank supports that passion and provides unique retail financial products that meet their career and lifestyle needs.  Finally, food is adventurous and exciting and a focal point for building friendships and communal relationships.  The Bank provides this value too by sponsoring events that bring us together and provide opportunities to enjoy food as a community.
These are the reasons FirstBank has partnered with Eventful on Fiesta of Flavours; a world class Food and Beverage fair holding at Harbour Point, Victoria Island Lagos from December 4th to December 6th 2015. It will bring together hundreds of food and beverage enterprises, offering an opportunity for attendees to experience foods from Africa and the world.  There will be various trainings and seminars for food service professionals and hospitality providers, five course dinners, three-course lunches, children's food exhibitions, cooking classes and a live band amongst others.  Internationally acclaimed Chefs such as Chef Coco, Chef Tiyan, Chef Reuben and Chef Fregz will be available to mentor customers who have worked hard to turn their passion and flair for food into a viable career option.  Most important, it will be a platform through which you can engage with FirstBank and explore the various ways we support your business, career and lifestyle needs and put You First.
It is the season of food, family and fun, so for a chance to win tickets to the fair, follow FirstBank on any of the platforms below:
ADVERTISEMENT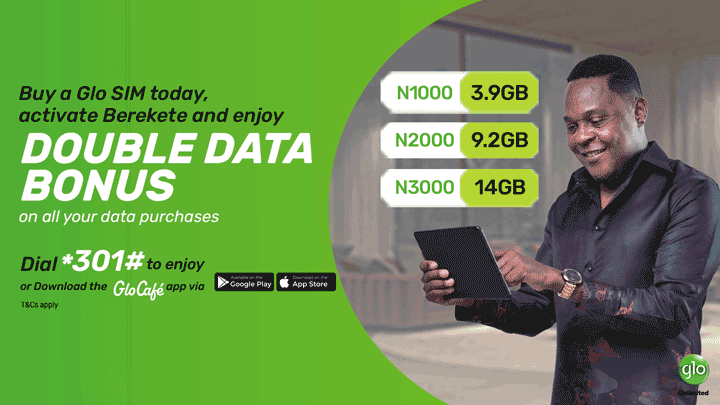 Facebook- www.facebook.com/firstbankofnigeria
Twitter- www.twitter.com/firstbankngr
Instagram- www.instagram.com/firstbanknigeria
For more information about Fiesta of Flavours, visit www.fiestaofflavours.com
Join us in supporting a diversified economy.  See you at the fair!