The Financial Technology (FinTech) industry is a critical driver of financial inclusion of Nigerians living in the underserved and unserved communities across the country, said Executive Vice Chairman and Chief Executive officer (EVC/CEO) of the Nigeria Communications Commission (NCC), Dr. Aminu Maida in his keynote address at the annual Nigeria Information Technology Reporters Association (NITRA) FinTech Forum.
This year's edition in Lagos focused on, "Harnessing Nigeria's Fintech Potential: Challenges and Opportunities" as its core theme.
"Therefore, Fintech has the potential to deepen the existing payment and financial system infrastructure to reach unserved and underserved areas and further stimulate economic growth", said Maida. He was represented at the event by the Controller of NCC Lagos Zonal Office, Mr Henry Ojiokpota.
Given the significant rise in digital financial services across Nigeria, Maida was the theme was timely adding that the Fintech is revolutionizing the country's financial ecosystem as it represents a positive disruption to the conventional financial system.
He stated that financial technology's emergence to leverage technology to enhance financial services such as mobile banking, borrowing, investment, and cryptocurrency, comes as an enhancer and enabler of business and other opportunities in the sphere of innovation, job creation and investment that further stimulates economic growth.
Fintech applications adding value to economy
According to him, fintech applications such as robo-advisors, payment apps, peer-to-peer (P2P) lending apps, investment apps, and crypto apps, among others, create business opportunities for individuals. He also stated that the adoption of these fintech applications has brought socioeconomic gains to the youth, who account for 70 per cent of Nigeria's population, invariably adding value to the economy.
ADVERTISEMENT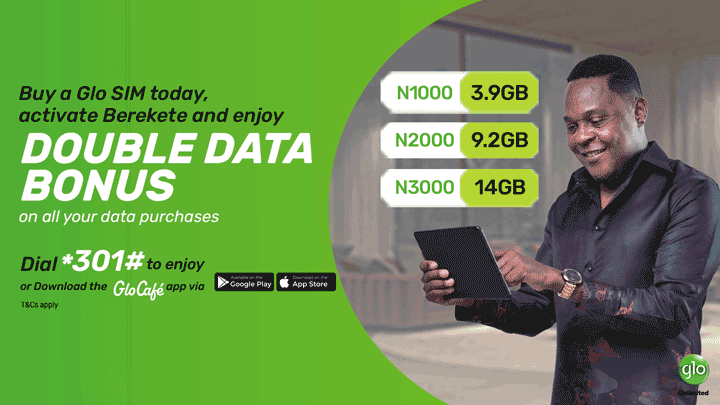 Maida recalled recent industry statistics citing active subscriptions across mobile networks in Nigeria, which hit 220.7 million in August 2023, to demonstrate that the Nigerian Fintech ecosystem can offer an array of financial services to telecom subscribers.
He said the NCC will continue to expand and enhance telecommunications infrastructure to enable robust Fintech services, and address consumer concerns, and regulatory challenges in the sector because the optimal utilization of digital technologies will enhance the provision of financial services to rural communities and underserved segments of the population through leveraging of high mobile phone penetration in Nigeria.
70 per cent broadband target by 2025
Maida said the telecoms regulatory agency has begun implementing new strategies to meet the new target of 70 per cent broadband penetration by the year 2025 as contained in the Nigerian National Broadband Plan 2020-2025 and the blueprint released by the minister for accelerating the growth of the digital economy sector through technology.
He said these policies and strategies have huge implications for enhancing derivable benefits of the Fintech industry as well as significantly and positively impacting Nigeria's goals on financial inclusion and the digital economy at large.
The NCC boss promised that it will continue to support the Fintech industry in harnessing its enormous potential and will not rest on its oars in its strides to address the challenges in the sector, including improving the provision of secured infrastructure that support the delivery of digital financial services in efficient ways. He also reiterated the Commission's focus on maintaining minimum standards in Quality of Service (QOS) to ensure uninterrupted connectivity to enhance sectoral contribution to the economy.
According to him, the NCC, in support of its vision in this sphere, has implemented a Memorandum of Understanding with Central Bank of Nigeria on boosting payment systems and financial inclusion, which is in line with the Nigeria Payments System Vision 2025. He also informed that NCC will continue to play an important role in harnessing the potential of Fintech through maximum support for Fintech policies, enforcing regulations, and strengthening collaborations with relevant authorities.