By Segun Oruame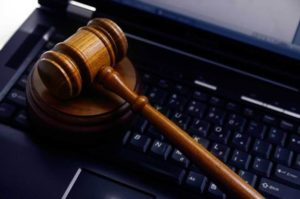 For those who will commit cybercrimes or vandalise telecom infrastructures, here's what the law says, depending on the gravity of the offence: Seven years imprisonment for offenders of all kinds of computer related fraud, including but not limited to: email bombing, computer trespass, computer contamination, computer related forgery, cyber-squatting, online pornography, cyber-terrorism, and  cyber-stalking.
It is 15 years to life imprisonment for tampering with any critical national information infrastructure or causing grievous bodily harm or death to any person in cause of vandalising the information infrastructure
After a long wait, the Cybercrime Prohibition and Prevention Act has become part of our legal system. Signed into law by former President Goodluck Jonathan just before leaving office on May 29, 2015, the law opens a new chapter on Nigeria's cyber-presence as it now provides the legal framework to address security breaches or online offences as they relate to the entire spectrum of ICT.
ADVERTISEMENT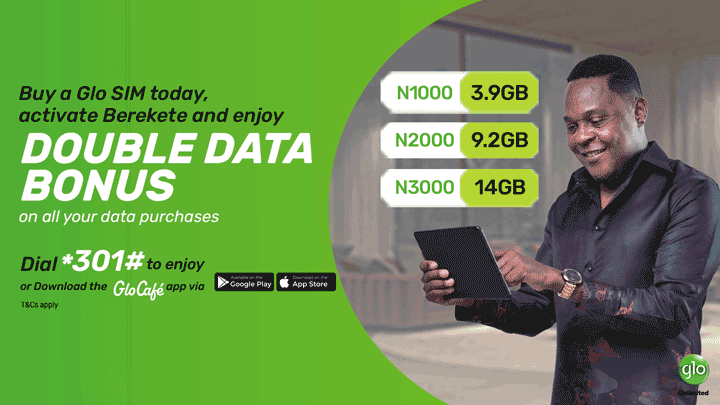 Necessity for cyber-law
Nothing has connected people into a global village more than the Internet. And nothing has posed the greatest risks to businesses and social interactions more than the Internet whose growth has been rapid in the last decade connecting over a billion people. As Dr. Ibikunle Frank and  Dr. EweniyiOdunayo, [both]of the Department of Electrical & Information Engineering, Covenant University, Nigeria  note in their research work [first published in 2009 ]: 'Approach to Cyber Security Issues in Nigeria: Challenges and Solution,' "From business, industry, government to not-for-profit organizations, the internet has simplified business processes such as sorting, summarizing, coding, editing, customized and generic report generation in a real-time processing mode. However, it has also brought unintended consequences such as criminal activities, spamming, credit card frauds, ATM frauds, phishing, identity theft and a blossoming haven for cybercriminal, [cyber] miscreants to perpetrate their insidious acts…."
"Over the past twenty years, immoral cyberspace users have continued to use the internet to commit crimes; this has evoked mixed feelings of admiration and fear in the general populace along with a growing unease about the state of cyber and personal security. This phenomenon has seen sophisticated and extraordinary increase recently and has called for quick response in providing laws that would protect the cyber space and its users.
"The first recorded cyber murder was committed in the United States seven years ago. According to the Indian Express, January 2002, an underworld don in a hospital was to undergo a minor surgery. His rival went ahead to hire a computer expert who altered his prescriptions through hacking the hospital's computer system. He was administered the altered prescription by an innocent nurse, this resulted in the death of the patient. Statistically, all over the world, there has been a form of cyber-crime committed every day since 2006."
Since the Internet took foothold here, Nigeria has had its own share of cybercrimes resulting into loss of millions of dollars across borders and loss of lives. Very important too, loss of positive country image! Several online crime type are today simply called the 'Nigeria crime or 419,' derived from the Section 419 of the Criminal Code on Fraudulent Activities and Obtaining by False Pretense as it applies to Southern Nigeria. More often than not, these legal codes enacted long before the Internet came into being were limited in their application and courts could only make approximate their applications at best as they could in penalizing cybercrimes.For Miss Cynthia Osokogu who was killed by friends she met on social media, Facebook and a lot others who have been conned or lured to death via online activities, law enforcement with prosecution has chiefly relied on the mortar and brick laws. As Internet access expands and cybercrimes grow in scope and dimension whether aschild pornography, cyberfrauds and SMS-based frauds and the likes, the law and its enforcers have had to take back and not lead steps.
There has simply been no set of specific laws and legal framework to apply in dealing with crimes as they peculiarly relate to cybercrimes, said NseobongAkpan, an Abuja legal practitioner and analyst for IT Edge News. All that would appear to be history now as the new Act goes into effect. But even then, the new Act will require an energetic awareness campaign to get citizens adequately informed on its provisions. More importantly, the new law exerts heavier pressure on law enforcement agencies to get better kitted in addressing cybercrimes. Big crimes are executed by simple computer clicks nowadays. Enforcement agents need to be knowledgeable about cybercrimes without necessarily being geeks themselves.
Quick peep at the Act
According to the provisions of the Act:
Any person who, with intent commits any offense punishable under the Act against any critical national information infrastructure designated under section 3 of the Act, is liable on conviction to imprisonment for a term of not more than 10 years without option of fine.
Where the offense committed under subsection (1) of the section results in grievous bodily harm to any person, the offender is liable on conviction to imprisonment for a term of not more than 15 years without option of fine.
Where the offense committed under subsection (1) of this section results in the death of a person, the offender is liable on conviction to life imprisonment.
A person who, without authorization, intentionally access in whole or in part a computer system or network for fraudulent purposes and obtains data that are vital to national security, commits an offense and is liable on conviction to imprisonment for a term of not more than five years or a fine of not more than N5 million or both.
A person who perpetrates electronic or online fraud using a cyber café, commits an offence and is liable on conviction to imprisonment for a term of 3 years a fine of N1 million or both.
UNLAWFUL INTERCEPTION: Any person, who intentionally and without authorization, intercepts by technical means, non-public transmission of computer data, content, or traffic data, including electromagnetic emissions or signals from a computer, computer system, or network carrying or emitting signals, to or from a computer, computer system or connected system or network, commits an offence and is liable on conviction to a term of imprisonment of not more than 2 years or a fine of not more than N5 million or both.
The Act also clearly defines the liability of service providers and ensures that national interest is not compromised by the use of electronic communications. It puts on the onus of responsibility on operators to ensure that they fully cooperate with law enforcers as it concerns criminal online activities or cyber-activities that could breach national security. Operators are under obligation to cooperate with security agencies and ensure that their infrastructures deemed to be critical national infrastructures are not used to compromise national security.
The problem is wide and wild
Internet related crimes or those peculiarly related to online scam are both wide and could cut across several jurisdictions. They could be extremely, dangerously dexterous that they confound traditional law enforcements agencies who are already overwhelmed with the brick and mortar crimes-type. Read these real life scenarios below:
"The instances reported here ranges from fake lotteries to the biggest internet scams. Elekwe, a chubby-faced 28-year-old man made a fortune through [lottery] scam after two years of joblessness despite having diploma in computer science. He was lured to Lagos from Umuahia by the chief of a fraud gang in a business center. He has three sleek cars and two houses from his exploits.
In July 2001, four Nigerians suspected to be operating a "419" scam on the internet to dupe unsuspecting foreign investors in Ghana were arrested by security agencies. Their activities are believed to have led to the loss of several millions of foreign currencies by prospective investors.
Two young men were recently arrested after making an online purchase of two laptops advertised by a woman on her website under false claims. They were arrested at the point of delivery by government officials.
Mike Amadi was sentenced to 16 years imprisonment for setting up a website that offered juicy but phony procurement contracts. The man impersonated the EFCC Chairman, but he was caught by an undercover agent posing as an Italian businessman.
The biggest international scam of all was committed by AmakaAnajemba who was sentenced to 2½ years in prison. She was equally ordered to return $25.5 million of the $242 million she helped to steal from a Brazilian bank.