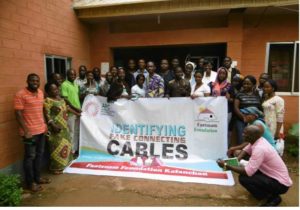 As part of its research into how to improve Internet access in Nigeria, through regulation of Connecting Cables Marketing and Production in Nigeria, Fantsuam Foundation hosted a training of its CSO partners and some members of the general public on how to identify fake connecting cables. The training took place at the organization's premises on Friday 07th October, 2016 with support from the Association for Progressive Communications.
The objective of the training is to alert CSOs and individuals involved in setting up or using networks, of one of the causes of system failure: poor quality connecting cables.
The chief trainer, OluwafemiOluwole, the CEO of InterSky Digital, took participants through the rudimentary of connectivity before honing in on connection cables. He explained how the use of poor standard cables has affected many students writing online examinations such as JAMB. Students who were unlucky to be allocated slow and low performing computers often experience time-outs which prevents them from successfully completing their examinations.
ADVERTISEMENT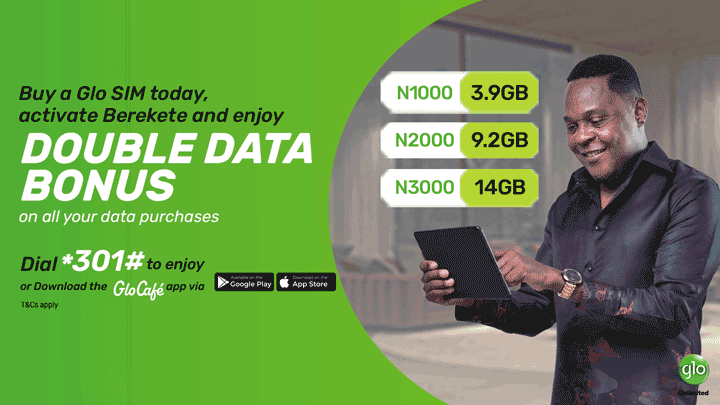 The proliferation of the sub-standard cables on the Nigerian market reflect two challenges:
absence of adequate regulation of the connecting cables importation and marketing market, and
the lack of a local manufacturing base of connecting cables within Nigeria.
The ever growing internet connectivity market and the construction industry within Nigeria has created a huge demand for connection cables for RG6, RG11, electrical and co-axial cables. Increased demand for bandwidth leads to innovations that will in turn require high quality cable.
This may have led some Nigerian business men to resort to importing fake and sub-standard connecting cables for unwary customers. Some of the characteristics of fake cables is that their diameter which does not meet the IEEE standards, some have a core of iron with the exterior coated with copper, inadequate internal shielding between the copper strands.
Major installations will usually check the integrity of their contactor's connectivity by using Fluke Testers. At the moment many Nigerian banks use CAT5 for their connectivity. CAT5e, CAT6, CAT7 and CAT8 are already being produced to meet the growing global needs. These cables are classified according to the stranding diameter, degree of twists and insulation. The CAT6 cables can be Unshielded twisted Pair Screen Shielded or Shielded Twisted Pair.
At the moment, many of the cables in the Nigerian market are sourced from South Africa, India and China. Nigeria has adequate supplies of the raw materials needed for manufacture of connecting cables: the petrochemical industry can produce the insulation material needed for the copper strands, this is in addition to the rubber plantations in southern Nigeria. Nigeria's copper cables are highly rated in the construction and allied industries.
With the abundant supply of the necessary raw material and a multiplicity of agencies whose mandate includes the development of value-adding enterprises, Nigeria has a good chance of meeting its internal demands for connecting cables as well as meet the demand of countries in the sub-region.
It is the hope of Fantsuam Foundation that one of the impacts of this training will alert Nigeria's IT-related agencies of some of the challenges faced in the Nigerian IT ecosystem. The government agencies that may be interested in supporting the development of a Nigerian connecting cables manufacturing enterprise include the Nigerian Communication Commission (NCC) www.ncc.gov.ng, National IT Development Agency (NITDA) www.nitda.gov.ng, the Standards Organization of Nigeria (SON), Small and Medium Enterprises Development Agency of Nigeria (SMEDAN) http://www.smedan.gov.ng/, National Office for Technology Acquisition and Promotion, NOTAP. http://notap.gov.ng/, Raw Materials Development and Research Council (RMDRC), Industrial Training Fund (ITF), www.rmrdc.gov.ng and the Federal Ministry of Solid Minerals Development