Managing Director of eClemo Nigeria Limited, Clement Ekhator speaks with SEGUN ORUAME on the challenges of online marketing in an under-infrastructure environment.
Online trading appears to be the next big thing. Do you think developing economies such as Nigeria have sufficient infrastructure to support online transactions?
I agree! There is no doubt about that. Online trading will be taking part of our traditional trade in the next few years. We have seen that already but on same scale. The use of internet will continue to grow that is the trend that we have seen over the last few years. Although we still have less than 10% of our population as internet users in Nigeria today. We are going to see increase in the future. Do we have the right infrastructure in place as at now? I will say no when compared to UK, Germany and the Netherlands with 63%, 61% and 66% respectively of internet users. Our infrastructures will continue to improve as investors see potentials in the market they will invest in order to make profit.
We are in the developing economy, so within the next few years our infrastructure will be better off than what we have today. The major problem is the electricity (like I told you in my previous interview privatization of the Nigerian electricity power is the answer. When successfully done, it will be a blessing for all Nigerians we would have a situation where no power supply will be no electricity bills). Any Nigerian Government that is able to solve the automatically create jobs among others for over five million youth unemployed graduates out there today.
Internet broadband, internet banking, credit cards are all coming in and we cannot run away from VoLP as well. As Nigeria will continue to see the advantages of internet, more and more people will continue to join the wagon. Nigerians are smart and I am proud of that. In terms of enlightenment which is very important, people are getting to see the usefulness of ICT, and knowledge about computers is growing with more accesses to the internet. In a nut shell, as at today, we do not have sufficient infrastructure for real online transactions but it will continue to improve over time.
Online advertisements are increasingly gaining prominence in the value chains for global enterprises. With so much physical hindrances to bring buyers closer to sellers in countries like Nigeria and Ghana, don't you think advertising online for a company selling services in Accra or Lagos is waste of money?
Suffice it to say that we cannot run away from the use of internet with the situation I gave earlier, what companies want to see whether in traditional or online adverts is return on investment (ROI) you and I know it is difficult to quantify, I do not see online adverts as waste of resources, take eClemo for example, we provide the market (huge audience) for everyone to advertise their goods and services, these are yielding more response, more return, more revenue, more result. There are testimonies from clients that are advertising with us.
ADVERTISEMENT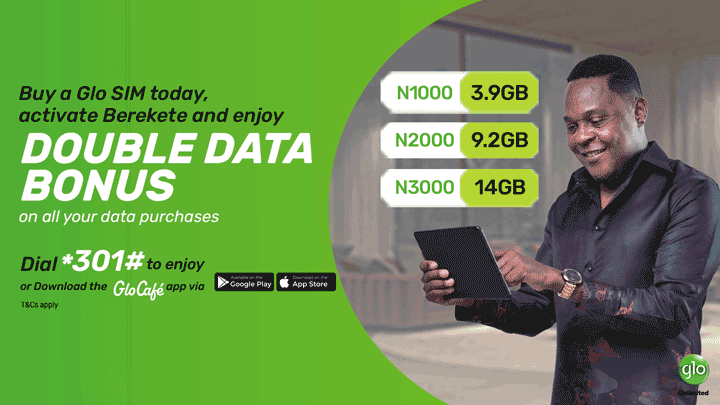 Online advert is not just the next big thing, the whole world is shifting to it and so whoever is involved in it is not wasting his money but will definitely get paid in the near future. Even in the West there are hindrances, some are similar to what we have others are not. When online news first came on board people thought newspaper will disappear but today they are even growing stronger. The hindrance will definitely reduce in the long run but it will not disappear completely.
If you take the growth margin of eClemo since it was launched as an online advertisement portal, would you say there is a growing market for online advertisers? We are about a year plus in the Nigerian market and we have seen tremendous increase in traffic to www.eClemo.com the adverts we have seen growing. Nigerians only need to be sensitized about the advantages of buying and selling online. Enlightenment matters a lot in this area, this is where publicity comes in and we need your assistance as well. With the publicity we have done so far, even computer illiterates have embraced this idea of advertising with eClemo. I have seen people travelling from Benin City to our office in Lagos just to paste advert. We took the level of internet awareness into consideration before coming down to Nigeria. The best is yet to come; eClemo is certainly going to see growing market for online advertising. We have all it takes (right people, resources, persistent etc…) and we will ensure that it all comes to pass.
What do enterprises in this part of the world advertise online? Does it give you a picture of the limitations the market poses to the sellers and buyers? Too often, the capacity of a market in a specific time either limits or enhances the potential of the players, if you use eClemo as a gauge, what would be your assessment?
What most enterprise advertises online in this part is: real estate, cars, computers, home appliances, mobile phones, clothing accessories, carriers and employment, beauty and health products. Using eClemo as a gauge, the capacity is there and will definitely enhance the potential of all players in the market. A lot of people have come to know eClemo for the wide range of products that it has in stock.
Are windows such as eClemo not perfect means of seizing the initiative to create a common sub-regional market place in areas like the ECOWAS bloc where physical and political hindrances have slowed down efforts to have a common commercial exchange point?
Yes, it is a perfect means but the right infrastructure needs to be in place. Also, there should be political stability in the region. Just like the EU, the African Union and even ECOWAS are looking into such issues where they will be no trade barriers for free movement of goods and resources. eClemo will certainly facilitate common sub-regional online market, we are here in Nigeria and also in Ghana, there are similarities and differences in both markets. We are bridging the gap between the two economies by learning to do what went well in one and implementing it in the other. All these will set a pace for common grounds and help push for the marketplace in the region.
The pains of investing in portals like yours include getting the moneys, right personnel, convincing a skeptical market that there is value in this. What are the gains?
It is a new door that is opened and the gains are enormous especially in a virgin market like Nigeria, but a lot has to be done. The fruits might not just come now, but it will definitely come on the long run. A lot of people are off the street due to the fact that eClemo employed them and some are doing pretty fine and for others it is a learning process. We will start cashing in very soon when the time is right. The goal of a business is to create profit and that goes for eClemo. We need time for all that. So, again time, I will end this interview by saying "Time is the currency of care" Thanks and it was nice talking to you.