By Oladipupo Adeosun
E-business personalization involves tailoring online experiences to individual customers based on their preferences, behaviour, and characteristics.
RELATED: 
Personalization is a powerful tool for enhancing customer engagement, satisfaction, and ultimately, business success. Here are key strategies and considerations for delivering personalized experiences to customers in the e-business environment:
1. Customer Data Collection:
Collect and aggregate customer data from various sources, such as website interactions, purchase history, demographic information, and social media activity. This data serves as the foundation for personalization.
ADVERTISEMENT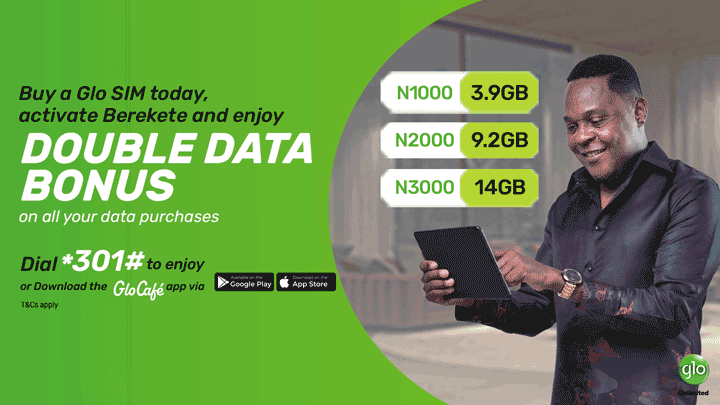 2. Segmentation:
Segment your customer base into distinct groups based on shared characteristics or behaviours. This segmentation helps you create relevant content and offers for different customer segments.
3. Personalized Content:
Customize website content, product recommendations, and marketing materials based on individual customer profiles and preferences. For example, suggest products related to past purchases or items in a customer's wish list.
4. Recommendation Engines:
Implement recommendation engines that analyze customer behaviour and suggest products or content that align with their interests. These engines can use collaborative filtering, content-based filtering, or machine learning algorithms.
5. Dynamic Email Marketing:
Send personalized email campaigns that address each recipient by name and tailor content to their interests and past interactions with your business.
6. Product Customization:
Allow customers to personalize or customize products and services according to their preferences. This is particularly effective for businesses offering customizable products like apparel, accessories, or home decor.
7. Cross-Selling and Upselling:
Leverage personalization to recommend complementary or higher-value products or services to customers based on their past purchases or browsing behaviour.
8. Location-Based Personalization:
Use geolocation data to provide location-specific offers and information. For example, display nearby store locations or offer promotions relevant to a customer's location.
9. A/B Testing:
Conduct A/B tests to assess the effectiveness of different personalization strategies. Continuously refine your approach based on the results of these tests.
10. Customer Self-Service:
Provide self-service tools that allow customers to manage their profiles, set preferences, and personalize their experiences. This gives customers control over their personalization settings.
11. Real-Time Personalization:
Implement real-time personalization to adjust content and offers on your website or app as customers navigate through it. This dynamic approach can significantly boost engagement.
12. Privacy and Consent:
Respect customer privacy by obtaining consent for data collection and using transparent data handling practices. Ensure compliance with data protection regulations like GDPR or CCPA.
13. Mobile Personalization:
Extend personalization efforts to mobile apps by customizing in-app experiences and push notifications.
14. Customer Feedback and Surveys:
Collect feedback and conduct surveys to gain insights into customer preferences and gather data for personalization efforts.
15. Analytics and Monitoring:
Use analytics tools to continuously monitor the effectiveness of your personalization efforts and make data-driven adjustments.
16. Scalability:
Ensure that your personalization infrastructure is scalable to handle growing customer data and evolving personalization strategies.
17. Personalization Roadmap:
Develop a roadmap for personalization that aligns with your business goals and allows for phased implementation of personalization features.
18. Multichannel Personalization:
Extend personalization across all customer touchpoints, including your website, mobile apps, email marketing, social media, and customer support channels.
19. Customer Support Personalization:
Train customer support teams to provide personalized assistance, addressing customers by name and offering tailored solutions.
20. Feedback Loop:
Establish a feedback loop with customers to gauge their satisfaction with personalized experiences and identify areas for improvement.
E-business personalization is an ongoing process that requires a deep understanding of your customers and a commitment to meeting their evolving needs. By delivering tailored experiences, you can build stronger customer relationships, increase conversion rates, and drive long-term business success.
Oladipupo Adeosun
Enterprise Solution Architect (Cyber Security | Infrastructure | Penetration Testing )