MayaKorp offers a portfolio of services covering governance risk, compliance and security. In this interview with IT Edge News MOSHOOD ABUBAKAR and ANTHONY NWOSU, the CEO/MD of Mayakorp Nigeria Limited, MR MARTINS NDIGWE and ED/COO MR HUSSAINI YAKUBU offered insights on the challenges and opportunities for technology based solutions in corporate Nigeria. They spoke in Lagos. 
What is the unique selling point of your company, what sets you apart from other IT companies in Nigeria?
Our pay off line is hinged on reliable partnership. We are building very highly skilled workforce that will be motivated to close the kind of gaps that we have found in the market. We have four lines of business namely: Risk Management, Securitysolutions, Technology and Workforce. We work with the regulators; we work with the prevailing rate of change in the activities of the regulatory compliance circle. The CBN has come out with rules that all banks must comply to the payment card industry PCIBSS. Not too many companies have the skills to deploy that, but we set ourselves apart because we can do things like database monitoring, data loss prevention and a whole lot of things in that line. We also look at the vast compliance, regulatory requirements also from the Central Bank. Let me take you back to when the financial industry fell. You will find out that this happens because of credit default, where a lot of loans were given and they were not secured. Now a lot of banks have risk management and compliance unit and internal audit. So if a bank wants to give you a loan, it needs to check your KYC and also look at the things you need to have to back up that loan. They need to do credit risk, check the qualitative and quantitative compliance level of who is borrowing, look at the operational risk, set rules for potential default and even password exposure. These are things a lot of company are not looking into. For us at Mayakorp, we are clearly into the governance risk, compliance and security space and we have highly skilled workforce in that area.
What unique solutions are you offering to tackle identity theft issue?
Any company that tells you it's in the business to address all the security challenges that company must be in some form of confusion. In Nigeria, for example, do we have a unified database, do we have a clear monitoring system that if I build a robot on traffic and the robot takes a snapshot of a road offender and picks up his car number, does it send it directly to a particular database that is linked to my address? First, we need to do a harmonisation of all databases. That is a centre of niche for a company that decides to do data reconstructing and management. If you look at identity theft, you will find out that there are lot of spies on the internet. There are people who are simulating users' transaction. There are also a lot of internal compromises, if you look at what has happened in the banks, where ATMs were being hacked. People also trying to do transactions are not also guided by the fact that they need to be conscious of their environment. For us, we are looking at solution that would nip it from the grassroots level. We look at different layers from the network level to the database level and also to the application layer. We have solutions that we will basically put to make sure that all those compromises are not breached basically.
ADVERTISEMENT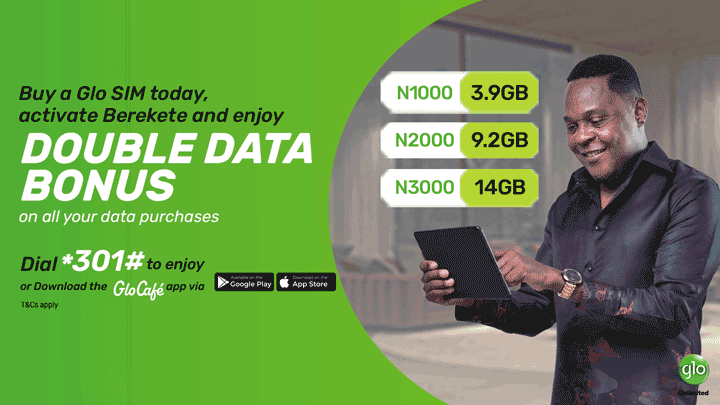 How can we boost local IT capacity in Nigeria?
The truth of the matter is that you cannot do away with these foreign companies. In Nigeria we are playing catch-up. If you move into a banking hall in abroad, it amazes you that you don't see anybody at the banking hall, then you go through facial simulation, it captures your name, you just need to type in what transaction you want to do and what account are you running in two minutes you are out. You don't see their sales people running up and down, they have engaged in so many marketing philosophies. Beside that who will enable those local contents. Most of the equipment we use today is manufactured abroad. Even the local PCs here are just rebranding. Don't get me wrong, we have lot of brains in this country. We have young graduates who are writing the best software you can imagine but sadly they don't have visibility and quality control. Before you can say this software has been accredited for use, what quality control measures has the software gone through? What regulatory compliant standards can you lay it to? For India it is easy for them. By the age of seven, they are already exposed to software programming language, by the time they get to fifteen years they are writing advanced software programming language until someone will take them because of their brains and put them in a typical business environment. This is the way the business thinks. In the next five years, most of the thing we will be doing in this country will be online, that is if we get the infrastructure right. Local content in this country still has a lot of dependency on the experiences and ideas of these foreign companies.
Many companies don't host their sites in Nigeria. Will you attribute this to infrastructural challenge?
It is cheaper to host abroad and the epileptic power supply is another issue. Most of these technologies are already going cloud based. No need to buy a massive server that will host a service, and on top of it, you need to slice your bills services to also provide other value added service. I read somewhere that MTN spent N30 billion on diesels on all their sites scattered everywhere. You can imagine if they had one agreement with big satellite coverage and that satellite just sent them spot beams within Nigeria. This is
where our NIGCOMSAT could have come in. The cost of running generators in the offices and homes are very high. In Ghana the adoption rate to cloud is faster than Nigeria, they don't need to have infrastructure residence outside like in Nigeria. There was a time we started a shared service initiative, which would have been an opportunity for a quick data bank in Nigeria. You can imagine how much these banks are spending on IT infrastructure. The IT spends last year for all of the banks in Nigeria was close to $900 million. Do you know how much they pay on bandwidth; do you know how much infrastructure they have to change? Business requirement is also growing, and therefore, the hardware they bought last year can no longer accommodate data growth.
What other challenges are you facing?
We also have a lot of resource issues which is indispensible because you need people to run the technology and streamline the process. We have a lot of skilled gaps, people that are not trained. If I spend a lot of money to train my engineer, what is the guarantee that the engineer will stay with me. The turnover rate is very high. People are now beginning to look at how they can outsource some of these services. Even the company you are outsourcing to what is the guarantee that they are going to stay. The environment is also not friendly for small business to grow. To source for fund is a big challenge. To execute jobs is always a problem due to lack of funds.  The banks are not willing to take that risk. They always ask of collateral and as a small company where will you get it from.
As the world is going mobile, are you looking at mobile applications?
On the mobile space,  apart from the application that people use to communicate and play games, a lot of business transactions are done on the mobile platform. Where we have come in is to provide security on that platform. We have a company that we represent that provides both 2 and 3 factors authentication on transactions online via PC or mobile platform. These transactions going on online or via mobile need security. We are making efforts to get in touch with mobile services providers to build in this security feature for their transactions.