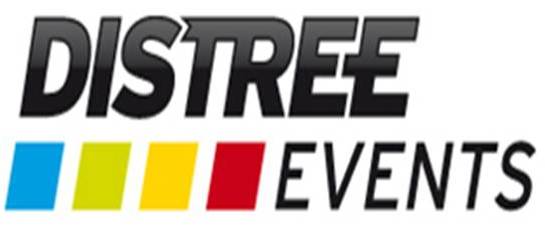 Regional channel event DISTREE Africa takes place in Nairobi this June. Organiser DISTREE Events announces participation by a wide range of product vendors and regional distributors
NAIROBI, PARIS andLONDON –DISTREE Africa 2014 will unite a broad cross-section of technology and electronics vendors focused on developing and managing both business-to-business (B2B) and business-to-consumer (B2C) channels. Major distributors have also confirmed their participation at DISTREE Africa, using the event as a platform for three days of pre-scheduled one-on-one meetings with senior executives and buyers from the continent's top resellers and retailers.
DISTREE Africa provides channel partners with the opportunity to meet senior executives from major international brands in one place at one time, including Kingston, Sandisk, Seagate, Targus, Toshiba and WDplus many more. With each vendor pre-arranging meetings with participating channel partners in advance, DISTREE Africa offers the perfect platform to discuss new go-to-market opportunities or review existing relationships.
Farouk Hemraj, CEO at DISTREE Events. "The African market is clearly ready for an independent channel event that allows channel partners to meet multiple suppliers in a professional and business-focused environment. Our events drive business efficiency and DISTREE Africa 2014 will see a powerful set of vendors and distributors make maximum use of this opportunity."
DISTREE Africawill take place in Nairobi, Kenya from June 19thto 21st2014at the Safari Park Hotel. Participating exhibitors can research the channel partners attending before the event and pre-schedule one-on-one meetings with the companies that are best suited to their business needs.
"DISTREE Africa will cover the regional B2B channel as well as the B2C market," added Hemraj. "Companies such as Brother, Ricoh, TP-Link and Trendnet are just some of the brands with B2B products that will use the event to identify new channel opportunities in Africa."
DISTREE Africa will offer a compelling combination of one-on-one meetings, conference programme, exhibition, awards, technology showcases and workshop sessions to deliver a comprehensive business development platform for both exhibitors and channel partners.
Frederic Lestringant, Regional Manager at DISTREE Africa, said: "There is much more to DISTREE Africa than just one-on-one meetings. The event also includes a strong conference programme featuring senior executives from major brands such as Cisco and Samsung as well as content from expert research companies like GfK."
DISTREE Africa will allow exhibitors to build in-depth relationships with influential channel partners from more than 20 African countries including key markets such as Angola, Ghana, Kenya and Nigeria. The event will also gather multiple distributors looking to further develop their African channel customer base. Confirmed distributors for DISTREE Africa 2014 already include Asbis, BDL, Despec, GCT, Jurassic, Mitsumi and Space.
Lestringant continued: "DISTREE Africa is also an opportunity for channel partners to meet a number of innovative vendors looking to launch or build channels in the region. We're delighted to confirm brands such as ACME, CAT Phones, Energy Sistem, Modecom, Promate, Quantum, Strontium, Touchmate, Wexler and Xtouch plus many more are participating at this year's event."
DISTREE Africa is an invitation only event for pre-qualified channel partners. African resellers, retailers, VARs and solution providers can apply for a place at DISTREE Africa 2014 through the official event website.
About DISTREE Africa
DISTREE Africa is the ultimate professional networking event for senior executives from the ICT product, services and solutions channel in the Africa region. DISTREE Africa is a focused event for channel executives based on the successful concept of bringing senior channel executives from emerging markets into productive contact with vendors and suppliers. For more information, visit www.distree-africa.com or follow us on Twitter @DISTREE_Africa
About DISTREE Events
DISTREE Events specialises in the planning, organisation, staging and management of ICT & CE channel events. DISTREE Events is a Paris−based company owned by Infopro Digital. The team at DISTREE Events has successfully organised such events for the past decade, gathering more than 10,000 senior executives from 80 countries during that time. DISTREE Events spans the entire EMEA region, Asia-Pacific and Latin America with employees based in Paris, Dubai, Moscow, London, Singapore and Latin America. For more information, visit www.distree.com or follow us on Twitter @DISTREE_Events
Contacts for DISTREE: