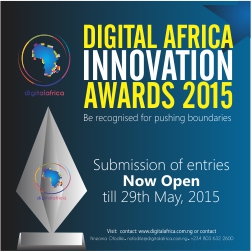 The 2015 edition of the Digital Africa Conference & Exhibition (DA 2015) will be held from July 20 – 23, 2015, at the International Conference Centre, Abuja, Nigeria. This is an annual gathering of major, medium, and niche, players in the broad ICT sectors, as well as the leading industry regulators and ICT promotion agencies from across Africa.
Dr. Evans Woherem, Chairman of the Digital Africa Global Consult which organizes this show, said this year's event, themed "Expanding African Capacity for Digital Technology", will as usual serve as a vital platform for networking, sharing knowledge, and unveiling and launching latest innovations in the technology ecosystem. Overall aim is to specifically address a broad range of topics aimed at broadening Africa's ICT capabilities.
DA 2015 is a third in a series of successful events held in 2013 and 2014, where renowned ICT experts met to discuss the development of Africa's ICT sector and proffer solutions to the challenges limiting the continent's advancement to the point of digital singularity with the rest of the globe.
ADVERTISEMENT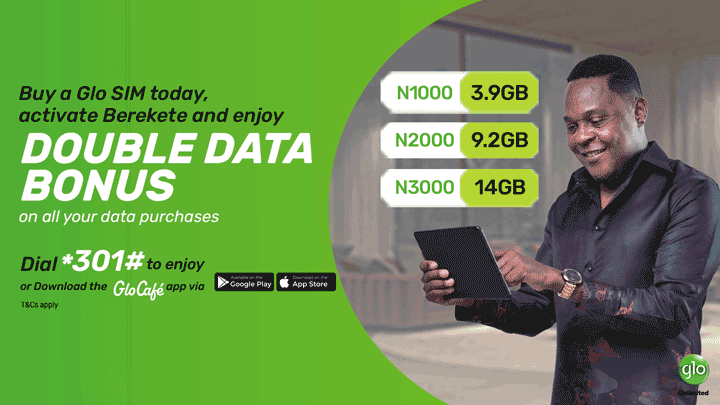 The past Conferences had in attendance notable personalities including Mrs Omobola Johnson, The Honourable Minister for Communications Technology; Mr Folusho Phillips, Chairman Nigerian Economic Summit Group; Mr Peter Jack, Director General of Nigerian Information Technology Development Agency; Mr Ernest Ndukwe, Chairman, Open Media; Mr. Austin Okere, CEO, Computer Warehouse Group; Nicholas Haan, Director, Global Grand Challenges, Singularity University; Mr Shawn DuBravac, Chief Economist and Director of Research, Consumer Electronics Association, USA; Mrs Florence Seriki, President, Information Technology Association of Nigeria (ITAN), Robin Raskins, Founder and CEO, Living in Digital Times, USA, amidst many more.
Dr. Woherem noted that Digital Africa Conference & Exhibition holds a lot of opportunities for mobile App developers and people looking for trending Apps in the marketplace. "With the advent of various smartphones, most notably, the iPhone and Androids, the demand for different kinds of applications has skyrocketed giving App developers a venue to market their applications to a wider demographic society. Digital Africa Apps Marketplace is therefore, the right place for those looking for an option to observe and market their products," he pointed out. Digital Africa's Consumer Electronics / Gadgets Display at the DA 2015 will also be "the platform for Africa to explore the emerging possibilities in the consumer electronics market", according to Dr. Woherem.
Some of the special features expected at the 4-day event include Signature Events where CEOs of leading technology brands present their companies' offerings to an audience of global media specialists, tech enthusiasts, prospective partners and the all-important consumers and users of their products.
As in previous year, DA 2015 will feature the reputable Digital Africa Innovation Awards where individuals and organizations in Africa will be honoured for their contributions towards the growth of ICTs on the continent. The Awards will cover categories such as:
The Regulator of the Year Award;
The Creative Financing Model Award;
The Innovation and Technology Award;
The Most Innovative App Award;
The Academic and Intellectual Award; and
The Media Award.
DA 2015 will also feature:
Wearable Technology Show, where participants will have an opportunity to explore the fusion of technology and fashion, which has resulted into truly innovative and functional clothing and accessories;
Job Fair, where small and large employers will have the opportunity to meet diverse, bright, motivated and proactive students and job seekers looking for career and internship opportunities;
Digital Face-off, which is conceived to inspire and encourage innovation and creativity amongst young Africans (especially those in colleges); and
Africa Village Nite, an exceptionally social event aimed at promoting and celebrating Africa's rich cultural heritage.
The 2014 edition of the Digital Africa Conference and Exhibition (DA 2014) was held alongside the 19th meeting of the prestigious World Electronics Forum (WEF). The conference and exhibition took place at the Eko Convention Centre, Lagos, and attracted over 250 delegates from over 10 countries worldwide. The Anchor Partner for the 2014 edition was the Nigeria Information Technology Development Agency (NITDA), while other sponsors included Airtel, VDT Communications, Chams Plc, Chams Access, e.Stream Networks, First Bank Plc, Interswitch, Central Securities Clearing Systems (CSCS), Infographics and the Federal Ministry of Agriculture.
http://www.digitalafrica.com.ng