IN THE GLOBAL DIGITAL ECONOMY …. THE ONLY COMMODITIES THAT WE ALL SELL AND USE TO DRIVE OUR BUSINESSES ARE CALLED INFORMATION ASSETS…. YOU CANNOT TOTALLY AVOID LOSING YOUR DATA ONCE IN A WHILE IRRESPECTIVE OF HOW CAREFUL YOU ARE.
Chief Marketing Director of Data Recovery Specialist Limited, who is also Managing Consultant to Digital Assure Limited, Mr. Bolanle O. Omotoso,  says reliable data recovery solution is available in the West African ICT space and argues that losing sensitive data is anachronistic . He shares his thoughts with IT Edge News, ANTHONY NWOSU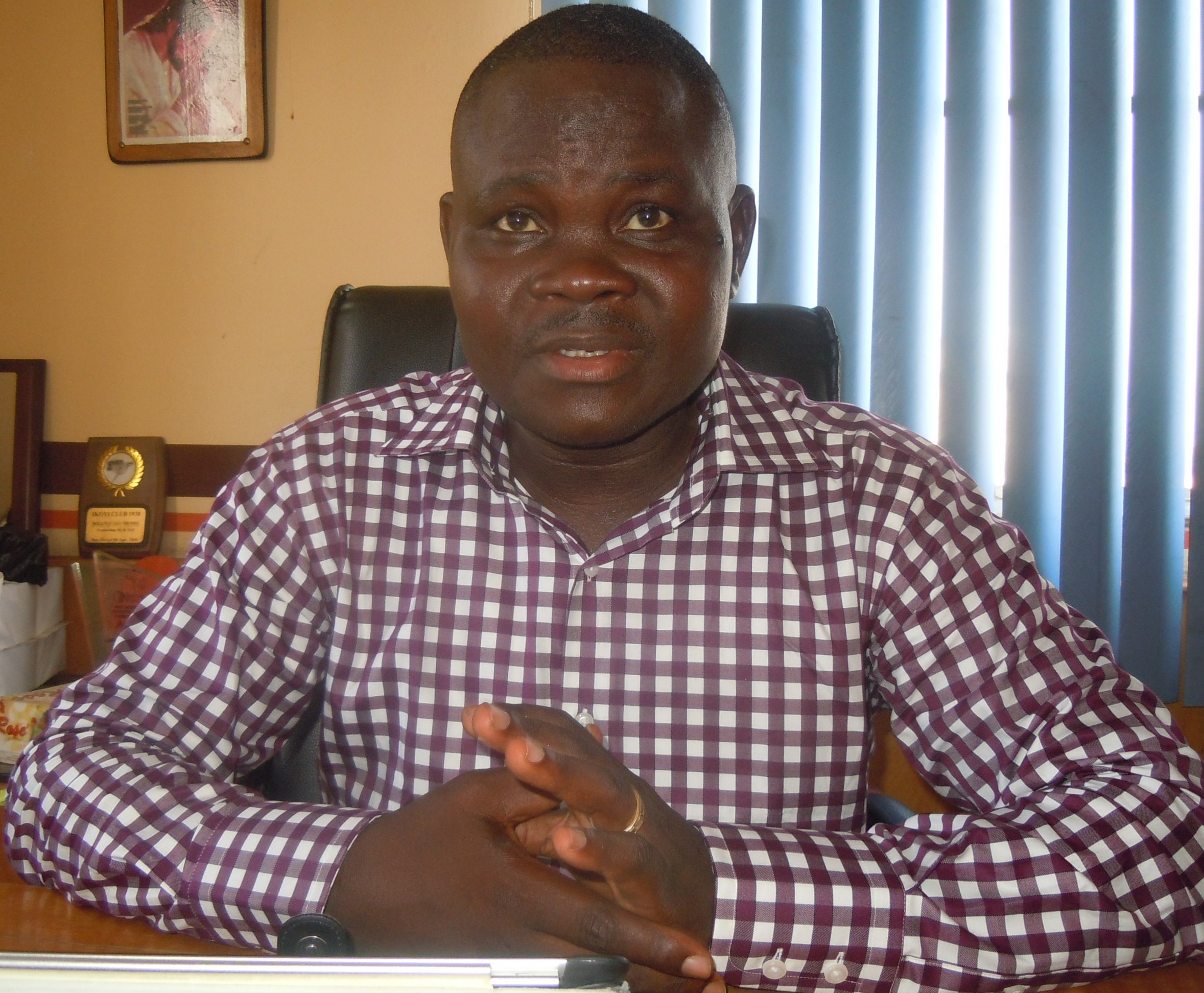 What are the unique solutions or values of Data Recovery Specialist Limited?
We are adding value to West African/Nigerian IT users in immeasurable ways. As the foremost data loss recovery company in West Africa, we appreciate the fact that information is the lifeblood of all living organisations irrespective of the sector of the economy, whether public or private sector.  As we continually depend on the information super highway, as a nation, and with aggressive embracement and alliances in the global digital economy, you will realise that the only commodities that we all sell and use to drive our businesses are called 'information assets'.  The information you create and store on a daily basis is your information asset.  As we speak, this interview being recorded is an information asset to your publishing house. An information asset has three attributes, Confidentiality, Integrity and Availability. Our major focus is Availability of Information Assets.  Irrespective of what you have stored or who had stored it, if the information you need is not available as and when you need it, you will become dysfunctional until you are able to lay your hands on the required information to take your business functional decisions. As organisations create, store, use, transmit information, at any point in time, an information assets can become inaccessible, this is what we call a data loss situation. It can happen to anybody, to any organisation and to any group.  Whenever it happens, it can be catastrophic, it usually happens when it critically matters, and without notice.
ADVERTISEMENT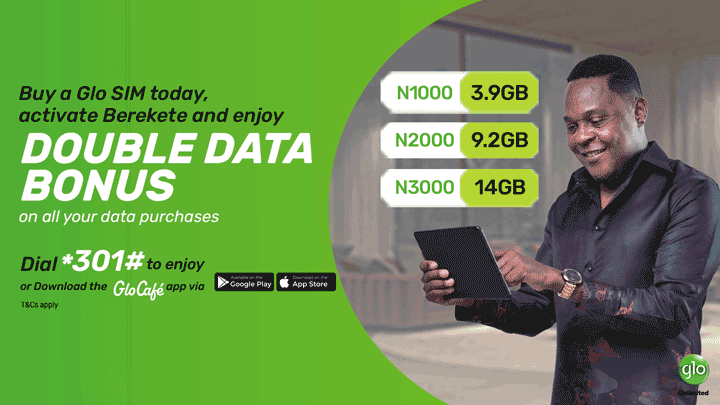 What are the factors that can lead to data loss situation?
There are so many factors that can lead to a data loss situation. This ranges from users' carelessness, viral, cyber-attacks, human factors, to natural disaster, and some other inherent causes. You cannot totally avoid losing your data once in a while irrespective of how careful you are. As individuals and as organisations, you can only minimise the loss situation. Laptops or an external drive can crash when it falls on a hard surface, whether in operation or at rest.  A careless user can pour coffee or any liquid on his keyboard when the machine is operational or not, this can freeze the machine, one can lose data suddenly when the storage drive reaches its end of life, just as we human beings die, so storage devices die too. They die gradually and they give signs, but because users are so engrossed with what they are doing on the system, or because of this deadline or that deadline, the time to backup or attend to the crying storage device is not just there until when it doesn't work any longer, and then our attention shall be needed. Software corruption, hardware failure due to electro-mechanical shock is another factor.  When a high current runs through a storage device, it will definitely impact its electronic components. Environmental factors such as flood, fire, high humidity, and high temperature do all affect accessibility of your stored information assets. Then we have malicious human factors, like when a staff is fired, he has become disgruntled, and he can decide to wipe certain critical information assets of the organisation before he leaves the premises if not monitored properly, the staff can decide to password or delete or format some storage devices that he had access to and he believes the company will always need the information on same. Some companies don't even back up at all, some back up without testing same and be sure that the backup can help when it matters. We have seen some good companies that back up data on flash drives, CD, DVD, magnetic tapes and are poorly stored, these storage devices can develop fungal infection over time, and the effect is that data will be lost or become inaccessible. You will not believe that only 6% of the world's critical information assets are backed up to the last minute.  Some organizations do not even properly back up their information assets, some do it manually, and along the line, a very busy and under-staffed ICT department will miss some days or critical items, this will only be discovered when it matters.
How can these backup be automated?
We actually started this firm as a reactive recovery company, that is, we assist our clients to salvage or recover their seemingly lost data files, but based on demand, we have started to offer proactive recovery solutions since 2009. Here, we assist organisations to evaluate the needs, threats, expectations, and then deliver the strategies/solutions that will perfectly fit the situation. Based on our background, we have tested several automated backup and disaster recovery solutions, either fail over or just system restoration, and depending on your infrastructure, physical or virtual, we represent so many global renowned brands so that our clients can have real rest of mind when it comes to protection for their information assets. We have assisted many firms to set up automated backup/disaster recovery solutions. It can be an onsite or offsite, and even a cloud based data protection solution. As organisations realise the importance of data and how its loss can impact the day to day running of their firms, it becomes vital to pay attention to its protection. Amongst some of the solutions we represent in Nigeria are: Acronis, Veeam, Storix Software, Paragon Software, Hypervisor V Backup, Double-Take, and Visions.  The solution we recommend to our clients depends largely on the existing infrastructure and the future plans of the client.  It also depends on whether the client wants a warm or hot site, it may just be disaster recovery solution or plus replication and fail over capabilities. The solutions come in varying flavours and costs.  We also backup to the cloud, especially for organisations with highly mobile executives.  In times of a physical crash, they won't need to worry about the files; they only need to get another laptop irrespective of the available brand.
How do you get Nigerian organisations to accept your solutions?
Definitely every client wants a qualitative service, and if you critically look at our services, it involves a client leaving its critical and confidential information assets in our care.  When we started, it was a tug of war, as some clients were not too comfortable giving their sensitive files to us for recovery, especially when there are no white skinned personnel in our employment.  Some customers even doubted our technical competence.  I can, today, confidently glorify God that we have gone past those stages. One of our strategies to woo our corporate clients, especially the banks was to rent an office very close to them.  Our major first office was at 156, Awolowo Road, Ikoyi.  That cost us a bunch of money, but it was meant to communicate to those delicate and discerning big customers that we are a serious business concern, and not a road side one man technical firm.  The strategy worked as those banks that have been sending their cases abroad saw us as the credible local alternative. Another strategy we adopted was to raise our technical competencies by acquiring technical training outside Nigeria by way of seeking technical partnership. Besides South Africa and possibly Egypt, the knowledge of data loss recovery is not available in Africa.  We sought and bought an exclusive business franchise from the largest and oldest Asia data loss recovery company, based in South Korea, Myung Information Technologies Company Limited.  Since 2009, we have been using the international office business models, tools, skills, and access to constant remote support to do our business. This way, our turnaround time got drastically reduced.  In the same vein, our success rate increased. Unless a client has tried certain self-medications before bringing the crashed media to us, we record success rate in the realm of 77% and 99% per volume and per job respectively.
What are the challenges?
The major challenge that we have as a business is not different from what every other businesses have, which is power supply.  We have invested money on generators and inverters. They do not still help the way we would have wanted the situation to be, because the generators get tired, the inverters do run down after working for 12 hours, it is a serious setback for us.  In some instances, recovery case needs to run overnight, personnel must stay overnight to ensure there is no power outage throughout the night.  If we should have light say 18 hours in a day, as we speak, we will operate like kings.  Another challenge is that of funding, as manufacturers of storage devices produce newer drives, so, our tools become inadequate, in some instances. We have had to request for some tools by overnight air shipment so that we can save the customer's time.  We need funding to be able to operate optimally.  We will be very happy to embrace venture capitalists or whoever will take our equity and invest in us.
Do you have any solution for mobile devices – the world is virtually on mobile?
We have data recovery solutions for mobile devices ranging from mobile phones, ipod, ipad, tablets etc. However, our major concern now is to assist organisations, especially those agencies that store customers' information for card based services, these include the banks, and other agencies that are busy collecting data from the citizens every day.
'When we started, it was a tug of war, as some clients were not too comfortable giving their sensitive files to us for recovery, especially when there are no white skinned personnel in our employment.  Our job involves a client leaving its critical and confidential information assets in our care'