In the last few years, there has been an unprecedented growth and explosion of Data Centres in Nigeria, Africa's biggest economy by GDP. This, of course, is not unconnected with the strong performance of the financial and telecom industry and the realization that hosting data locally is now a better option compared to hosting abroad, which was being practiced before now.
Interestingly, as businesses seek ways of operating efficiently with minimum cost, the need for Data Centre uptake continues to increase, thus creating a wider and bigger market for data Centre Services providers in the country. Today, a number of these service providers are jostling for market leadership as the market becomes very active.
At the last count, Medallion Communications, Mainone, Computer Warehouse Group (CWG), Lagos Datacenter, Glo, MTN, Rack Centre and Broadbased Communications Limited all boast of structured and regulated Tier 3 data centers, offering a range of hosting and management services. They claim to have the infrastructure and expertise to help businesses cut operating expenses and lower the risks associated with building and managing their own internal environment.
According to Ikechukwu Nnamani, the chief executive officer of Medallion Communications Limited, which operates a Data Centre in Lagos; one of the huge opportunities for firms to establish Data Centers in Nigeria lies in the policy by the CBN that prevents certain financial information from being stored outside the shores of Nigeria."The banks and other financial services players and telecom companies are first to come to mind when you look at those who could benefit more from datacenters in Nigeria," he noted.
He said, in the case of Medallion Data Centre, it goes over and above what the traditional Data Centre offers, being that Medallion is an interconnect operator that gives not just hosting servers but also gives connectivity. "What differentiates us from other Data Centres is, ours is purely carrier neutral and built for the need of the industry. Everybody that is critical in the industry is hosted within Medallion Data Centre, including all the international fiber: MainOne, Glo1, WACS; they all use Medallion as a distribution point," he assured.
Believing that the Medallion Data Centre is unique in the industry because it has made it easier and faster for industry players to have access to services at one point, Nnamani said the Data Centre boast of the highest number of clients in the industry today. He listed the Dot.ng servers, Nigeria Internet Exchange Point, Google and a lot of other international infrastructures that are now domiciled within Nigeria, as some of the companies being hosted by Medallion Data Centre.
Requirement and availability of local content plus the fact that people want to operate more cost-effectively is part of what is driving the need for Data Centres today.The abundance of data, global digitisation, higher dependence on data availability and security are also driving Data Centre projects in Nigeria. Global Data Centre operators have moved to the Nigerian market in the last few years. The likes of Google are aggressively marketing their cloud platform services to corporations. Microsoft launched its global Office 365 cloud solution in Nigeria in June 2012. Dell's global CEO, Mr. Michael Dell on the other hand, visited Nigeria in July 2012 in a bid to promote Dell servers or local data warehousing initiatives.
ADVERTISEMENT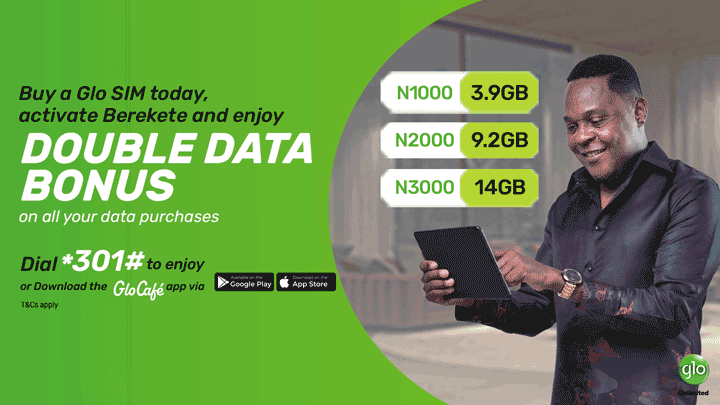 Computer Warehouse Group launched its Data Centre last year, with the hope that the massive investments being ploughed into Data Centre initiatives are expected to also put the country's 17.6 million Small Medium Enterprises (SMEs) on the global stage. "With Data Centres, SMEs can get access to innovative and affordable computing services that would improve productivity and efficiency," Austin Okere, group chief executive officer, Computer Warehouse Group (CWG), said in Lagos at the launch of the Data Centre.
With Data Centre, innovative services to Nigeria's entrepreneur community will provide Enterprise Resource Planning (ERP) applications on the cloud which SMEs would pay for on a subscription basis. According to the chief executive officer of Main one, Funke Opeke whose Data Centre is expected to be launched in the last quarter of this year, Data Centres would help create the growth of a digital economy in the country.
Opeke believes the rise in online business require a lot of computing power to manage huge volumes of business transactions, that is why Mainone is constructing the $25 million tier 3 standard Data Centre with full capacity that could accommodate up to 600 racks. According to her, the digital Data Centre will host data from telecoms operators and Internet Service Providers (ISPs), who hitherto hosted their data outside the country. "Data Centre will boost infrastructure in the country, even as we continue to push for open access in infrastructure sharing. Our Data Centre will have full capacity to host large and small volume of sensitive data from small and big organisations," he assured. With the landing of fibre optic cable with a lot of bandwidth capacity to Nigeria, Data Centre will not be starved of bandwidth to host large volumes of sensitive data from various organisations. Organisations that are hosting their data outside the country should begin to make adequate arrangement to re-route their data to Nigeria and get them securely hosted in the various Data Centres being established in the country. By so doing, the security of such data is assured, the cost will also be minimised.