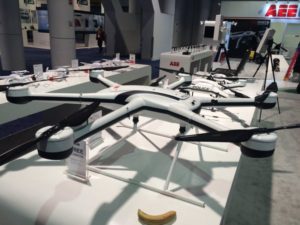 The future of technology innovation was the focal theme at the CES 2016, a global event with more than 3,600 companies launching products across more than 2.4 million net square feet of exhibits – the largest show floor in CES history. Owned and produced by the Consumer Technology Association (CTA)TM, formerly the Consumer Electronics Association (CEA)®, CES 2016, the world's gathering place for all who thrive on the business of consumer technologies, ended successfully in Las Vegas, Nevada.
Thursday morning kicked off with a keynote address from WP Hong, president of Solution Business Unit, Samsung SDS. During his address, Hong stated that the Internet of Things (IoT) is already here, but many companies need to collaborate to make it work. Samsung is laboring to ensure all of the devices the company produces connect to the Internet. The company is building IoT innovation that is in-sync with people's daily lives by offering a new category of IoT home appliances that connect families and make life easier. Samsung showed its home appliance connected line including the Family Hub Refrigerator and the FlexDuo stove with Wi-Fi. "The age of the Internet of Things has begun," Hong said. "It will be a success, but only if we get the fundamentals right: openness, interoperability and close industry collaborations."
At Thursday's C Space Keynote, presented by MediaLink, Stephen B. Burke, CEO of NBCUniversal, discussed disruptive innovation and its impact on the television industry. Burke noted that television is still making money, but in different ways as revenue streams such as international syndication and subscription video on demand (SVOD) services evolve. "There's more competition now than ever, which makes it harder to break through and have a TV show that's a hit. But people watch as much TV today as they ever have. And the vast majority is watched on broadcast or cable."
ADVERTISEMENT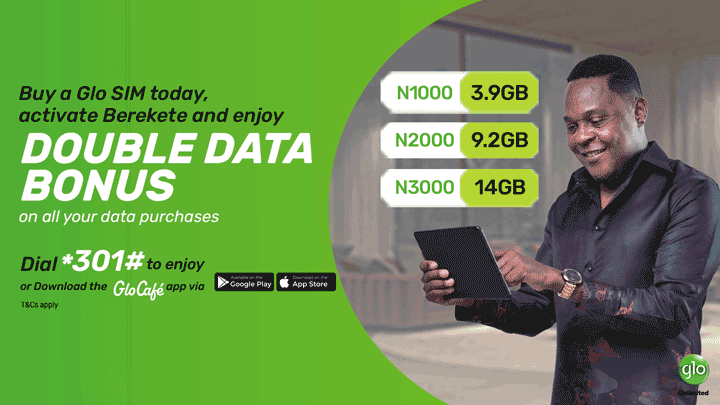 Next, a panel of leading media and marketing leaders took the stage to discuss the future of advertising in a mobile era. While television is still important for many brands, it's only one piece of the marketing mix, according to Allison Lewis, global chief marketing officer for Johnson & Johnson. Mobile advertising platforms offer greater reach and precision, she said, adding that 50 percent of Johnson & Johnson's web traffic comes from mobile. Kristin Lemkau, CMO of JP Morgan Chase added, "We want the ability to target and more ways to authentically integrate into programming – to get more creative in advertising."
At Thursday afternoon's keynote, Robert Kyncl, chief business officer, YouTube, noted that the last time he spoke on the CES keynote stage four years ago, he predicted that 90 percent of all Internet traffic would be video traffic by the year 2020. Cisco data now predicts that video will reach 90 percent of global Internet traffic by 2019, a full year ahead of schedule.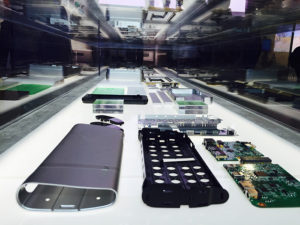 Kyncl discussed the top reasons video will ultimately win the decade, including the quality of video – data speeds are faster, sound is better and screens are bigger – and the increased diversity of content. Kyncl announced that YouTube's premium subscription service, RED, will begin producing original content to follow suit with Netflix and Amazon. He added that new shows and movies will be available, as well as a music service. Kyncl also announced a partnership with GoPro to create the first commercial 3D/360 camera called Odyssey. Odyssey uses 16 GoPro cameras to capture VR video.
The annual Leaders in Technology (LIT) Dinner took place Thursday evening, honoring the policymakers and technologists that are instrumental in furthering tech innovation. Honored guests and speakers included Nevada Governor Brian Sandoval and French Minister of Economy, Finance and Industry Emmanuel Macron, who noted that France brought a delegation of 190 entrepreneurs and 127 startups to CES 2016, calling them "the face of France."
Fitbit CEO and Co-Founder James Park delivered the evening's keynote address as a discussion with CTA President and CEO Gary Shapiro. Now a global brand providing fitness solutions to consumers around the world, Park noted how far Fitbit and fitness tech have come. "We essentially had to create the health and fitness category in 2009," said Park. "I remember talking to Best Buy, and they didn't even have a section to display it." Fitbit unveiled its Fitbit Blaze at CES Press Day on Tuesday. The smart fitness watch creates a digital health platform – hardware and software – to help people reach their health goals. "People really want to work for a company that is mission-oriented," Park noted. "And they want to work for a company that has profound benefits in society."
In addition to powerful keynotes, Day Two and Three of CES 2016 featured compelling SuperSessions, tech policy discussions focused on furthering the next-generation of innovation and awards honoring the hottest products at the show.
During Thursday's SuperSession: IoT Business Strategies: Partnerships for the Sharing Economy , leading industry service providers and manufacturers stressed the importance of strategic partnerships to accelerate the development of IoT. As an example of a successful partnership between IoT and the sharing economy ecosystem, the panelists pointed to   August Home's integration with Airbnb, where Airbnb hosts can link their account with a keyless lock. This revolution has driven companies to move toward open source and standards to provide faster and better solutions to consumers.
Thursday's C Space Storyteller series kicked off with Margo Georgiadis, president, Americas, Google leading an engaged discussion between Time Warner's CMO Kristen O'Hara and Best Buy's CMO Greg Revelle where they shared key insights, advising brands on the best ways to win over consumers. Following the "new rules" of marketing in today's technology-driven, multi-device environment means that brands need to focus on the critical moments when consumers are actually receptive to them. In the following session, Yahoo's Chief Revenue Officer Lisa Utzschneider led a talk with leading marketing minds from Subaru of America to analyze the intersection of data, content and technology and what that means for today's consumer.
At the Forecasting the Future of Entrepreneurship SuperSession, Rebecca Jarvis, chief business and economics correspondent for ABC News led a discussion with disruptive innovators, Nick Woodman, founder and CEO, GoPro; Steve Case, chairman and CEO, Revolution and Stewart Butterfield, CEO and co-founder, Slack. The group emphasized the importance of risk taking, strategic partnerships and picking a project you are truly passionate about. When asked about the future of entrepreneurship, they named major sectors such as food, healthcare and real estate, as well as consumer-generated content.
A mix of the world's top movers and shakers in transportation solutions participated in the panel, Beyond Smart Cities: The Future of Urban Mobility, featuring Dr. VolkmarDenner CEO and CTO, Bosch; Secretary Anthony Foxx, U.S. Department of Transportation; Stephen Mollenkopf, CEO, Qualcomm and AmnonShashua, co-founder, CTO and chairman, Mobileye. Kent Larson, director, MIT Media Lab Changing Places Group moderated the discussion . With 90 percent of global population growth expected to take place in cities, panelists discussed how shared mobility, big data, practical business models and spectrum will be embedded in the smart cities of the future.
Business leaders and policy operators weighed in on the digital economy during Thursday's Global Innovation SuperSession , featuring panelists NeelieKroes, special envoy, StartupDelta; Emmanuel Macron, Minister, French Ministry of Economy, Industry and Digital Affairs; Jeannine Sargent, president, Innovation & New Ventures, Flex and U.S. Senator Mark Warner. Alan Murray, editor, Fortune Magazine, moderated the session, asking panelists a series of questions, including what innovation-friendly environments are needed for businesses to succeed today; what single policies they are most focused on and where they see hope for creative policy making. Sargent noted that entrepreneurs and business people have a responsibility to help their government officials understand and be smart about making policy. For Kroes, she said it's very important to have a government that doesn't avoid risk.
It was a packed house for the always popular Last Gadget Standing, presented by Living in Digital Times. Founder of Yahoo Tech David Pogue kicked off the event, which featured 11 companies competing for the top crowd-pleasing gadget. The top two winners were chosen by a live applause meter and selected through an online audience. View the results here.
The Stars of CES Awards, presented by What Hi-Fi?, named the top ten hottest audio products of CES 2016, chosen by Simon Lucas, editor of What Hi-Fi magazine, and Joe Cox, editor of What Hi-Fi.com. The top prizes were awarded to these 10 products.
Yahoo Tech's David Pogue led an audience through a Friday afternoon of friendly app competition during the Mobile Apps Showdown, presented by Living in Digital Times and sponsored by Lenovo.  More than 100,000 apps were submitted for consideration, with ten finalists selected for the main event and the winner selected by audience applause levels. The apps were designed to improve individual wellness, promote environmental sustainability, support small businesses and care for our pets. Results are available on the Mobile Apps Showdown website.
Friday afternoon's Extreme Tech Challenge Semi-Finals consisted of 10 semi-finalists, picked by VC judges from a field of over 1,000 companies, pitched to a panel of judges – including CTA's Shapiro – for a chance to pitch in the final round to Virgin's Sir Richard Branson on Necker Island.