By Bryan Hamman, regional director: Africa, NETSCOUT
Data centre co-location is on the upswing worldwide, says Bloomberg, with demand in the market set to increase at a compound annual growth rate (CAGR) of 14.7 percent between 2023 and 2030 to reach nearly $90 billion, according to the global media and financial data and analytics firm.
This upsurge can be attributed to several factors, including rising demand for over-the-top (OTT) media and video streaming services and the need to lower ICT infrastructure costs, as well as the emergence of technologies such as the internet of things (IoT), self-driven vehicles, cloud computing and robotics.
The ability to retain control over infrastructure choices – without the burden of staff, cost, management of the building, electricity and air conditioning, as well as other environmental responsibilities – is viewed as another key advantage for many businesses.
The African data centre co-location market is also poised for significant growth, with a projected CAGR of 10.64 percent between 2022 and 2028, according to Global Information Inc.
South Africa is spearheading this transformation by currently contributing more than 60 percent of the region's IT power capacity, attracting substantial investments in data centre facilities. However, Nigeria, Kenya and other African nations are quickly following suit.
Local drivers within the African context include smart city initiatives, the proliferation of 5G networks, and the expansion of fibre connectivity as pivotal factors.
ADVERTISEMENT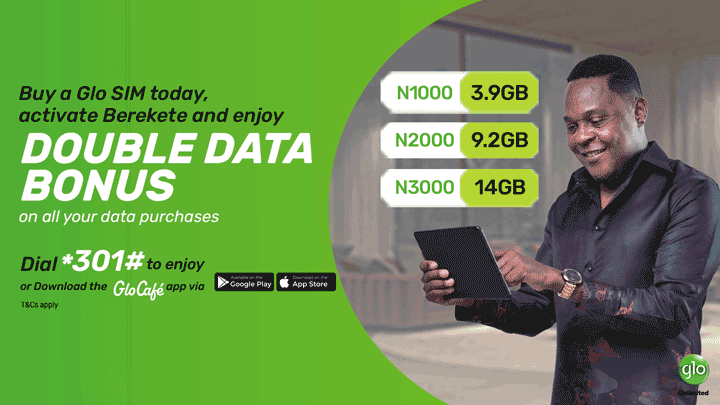 Smart cities and connectivity
The emergence of smart cities and special economic zones, coupled with government incentives, has created fertile ground for the data centre industry. Notable African projects include South Africa's African Coastal Smart City and the planned Lanseria Smart City initiative, as well as Nigeria's Eko Atlantic City, Vision City in Rwanda, Konza Techno City in Kenya and Egypt's New Administration Capital, to name but few.
AI-powered investment
Artificial Intelligence (AI) is an influential force behind regional data centre investments. As AI adoption continues to grow, data centres will play an increasingly crucial role in supporting the computational requirements of AI applications.
Enhanced connectivity with submarine cables
A significant aspect of the African data centre colocation market's growth is the continuous expansion of connectivity. New submarine cables, such as Africa-1, 2Africa, India Europe Xpress (IEX), Equiano, Medusa Submarine Cable System and SeaMeWe-6, are set to enhance data transmission capabilities in the region, further promoting the continent's role in the global data connectivity landscape.
5G network deployment
The deployment of 5G networks across Africa is another pivotal trend shaping the local data centre landscape. 5G technology promises high internet connectivity, increased bandwidth and reduced processing time; factors that are attracting investments in data centres.
While South Africa, Nigeria and Kenya were early adopters of 5G services, other countries – like Uganda, Zambia and the Gambia– have also seen notable 5G launches in 2023. Leading telecom operators are actively involved in the deployment of 5G services, providing a strong foundation for the growth of data centres.
Renewable energy adoption
In the face of limited power infrastructure in some African regions, data centres are increasingly turning to renewable energy sources. This commitment to sustainable energy sources reflects the industry's awareness of environmental concerns and the desire to reduce its carbon footprint.
Bridging visibility gaps in co-location sites
While there are many clear benefits to going the co-location route, such as scalability, greater infrastructure control, cost effectiveness and multiple data centre sites, there are still a few challenges. Notably these include troubleshooting issues within the complex and distributed infrastructure environment, as well as inadequate visibility within co-location sites, which can pose a significant risk to user experience and application performance.
To overcome these challenges, organisations need comprehensive network and application performance monitoring throughout the entire ecosystem. Solutions such as NETSCOUT's nGenius Enterprise Performance Management can help bridge visibility gaps in co-location data centres, ensuring improved performance and availability.
These include:
At the network edge: Where traffic crosses between co-location and WAN providers, demanding vendor-independent packet monitoring to identify and resolve issues efficiently.
In high-traffic bottleneck areas: Such as firewalls, VPN concentrators and load balancers, where misconfigurations or interoperability issues can impact on co-location data centres.
For virtualised environments: Especially in application server farms, which can disrupt services if performance issues arise.
Peering connections to public cloud providers: Where disruptions can occur between vendor solutions, making visibility essential to pinpoint the source of disruptions.
If we think of Africa as being the 'next frontier of the global data centre industry', then, as with all new expansion endeavours, the short- to medium-term future is likely to play out in a sometimes-volatile manner. For example, the August breaks in the sub-sea fibre optic cables off the west coast of Africa, which connect the continent's telecommunications communities to the rest of the world, bear testimony to this.
Nonetheless, we are seeing a pleasing expansion and growth of data centre infrastructure, in general, across the continent. NETSCOUT looks forward to continuing to play a strong role in supporting this growth and thereby continuing to enable countries, communities and the continent in general.
NETSCOUT assures customers all over the world of high-quality end user experience in any network, location or service. For more information, please visit: https://www.netscout.com/solutions/ngenius-enterprise-performance-management