By ITEdgeNews.NG
The Orwellian age has happened upon us all. Big Brother is not a huge intrusive screen. It's a tiny tool in your pocket. It's the smartphone.  One of the most powerful recording tools in the world rests on our palms. Increasingly, they are bringing us uncommon audio, video recordings and images impacting on mass behaviours and helping to resolve crimes.
Most frequently now, the Smartphone has become one of the most significant tools that could expose what otherwise should have been private. If there is any tool that has proved the truism; 'the world is a global village;' it's the smartphone. Ask Oba Akiolu, the royal head of Lagos, Africa's most populous city of some 22 million people. A secret recording of an open threat to the Ibo community in Lagos warning them of the dire consequence of not voting for his chosen candidate in the gubernatorial election in Lagos State scheduled for mid April 2015 has gone viral. Now, the King must contend with a global outrage against his statements.
Here is how Wikipedia, the online encyclopedia with millions of global audience puts it: "The current Oba of Lagos, His Highness Oba Rilwan Akiolu, courted controversy when in April 2015 he publicly threatened genocide against the Igbo population of Lagos state if they voted against his anointed governorship candidate, Akinwunmi Ambode. According to the revered king, Lagos belongs to him and the Igbos have to do his bidding or perish in the Lagoon."
ADVERTISEMENT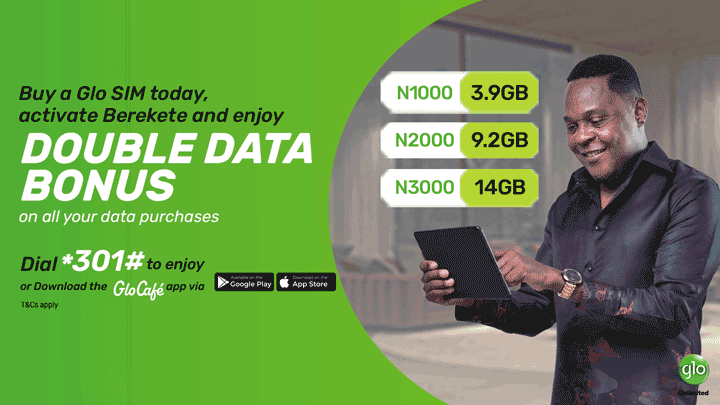 The evidence has become too glaring and it took just someone in the crowd with a smartphone to share the evidence around for an audience that is both local and global. Faced with the facts, the palace has been forced to offer an apology. In the United States also this month, a video of a defenseless blackman shot by a policeman has gone viral. Following in the line of similar video shots from mobile phones, underlining the theme of racially motivated murder by white police officers in the USA, this current video has shocked and angered a nation still battling with the after effects of the Ferguson City killing of a Blackman by a white police officer. The Huffington Post (http://www.huffingtonpost.com/2015/04/07/officer-michael-slager-shoots-man-in-back-video_n_7021134.html) captured it thus:
"A white South Carolina police officer was arrested and charged with murder Tuesday after video showed him fatally shooting a fleeing, unarmed black man in the back.
"North Charleston Police Officer Michael T. Slager, 33, can be seen shooting 50-year-old Walter Scott after a confrontation on Saturday, according to The Post and Courier. Slager chases Scott and shoots at him eight times in the video recorded by a passerby and obtained by The New York Times.
"Scott died there, though it wasn't clear if he died immediately.
"The graphic video raises questions about Slager's original assertion that he used his gun because he felt endangered."
Audio or video shots or even still images can provide and share evidence of crimes as soon as they happen. They can also provide motion or still images that act as impetus for social upheaval. The image of the Tunisian youth who set himself ablaze in anger against injustice provided the impetus that has become globally known as the Arab Spring revolution. That video which went viral instigated a political and social revolutions across the Arab world which consumed several heads of governments and virtually resulted into civil wars in some.
Whether in the US or in Nigeria the smartphone is helping to create the 'bystander effect.' As  Radford University criminal justice professor Tod Burke  told Business Insider; "Too often we talk about the 'bystander effect' — people watch things happen but don't get involved. This is a way for people to be the eyes and ears of the police." More practically put, the eyes and ears of the larger public do not directly witness the recorded scenes. But they can hear, see and feel everything that happened.
A country of phones and a more brazen social community
Like the rest of Africa. Nigeria has become a 'more online community.' There are about 145 million connected mobile lines. About 85 million of these are actively connected to the internet. Smartphones will  therefore be in the range of over 80 million to make Nigeria, not only Africa's top mobile phone connected country but also the biggest market for smartphones.
These have implications in a country experiencing its first transition of power to an opposing party in 16 years and about 14 years since the telecom sector was deregulated. Connected smart phones are making citizens not only to engage themselves but to engage government and public institutions more than ever before. Citizens participation on how public institutions are managed and public officials conduct themselves easily come under the spy lenses of smartphones.
In the last six months alone, Knowhow Media International (KMI), publishers of IT Edge News harvested more than 5000 video recordings and images posted online  ranging from those of security officers collecting bribes, lecturers in higher institutions in compromised sexual positions with their students, security officials physically abusing defenseless citizens, security officials fighting themselves, politicians caught on camera in fetish rituals to assure them of success, and politicians making fiery hate speeches. The themes are legions. At no time has technology allowed individuals to be intrusive enough as to interrogate the actions of others and also bring forth those actions for public reactions.
More than 65 percent of Nigerian adults own a cell phone, almost 90 percent in a survey conducted last year by KMI admit to always having their phones active by their side.
Far more than what the basic mobile phone can do, a smartphone allow you take pictures, record videos and share them online immediately. That is where the danger lies, the age of impunity is gone. Abuses done in public could as well be under the lens of an innocent 'bystander'. Just one click, and an otherwise simple affair that could ordinarily be blown over and away in a small community could end up attracting global attention. Remember Chibok? It took the online community  just a click to make an event that happened in rustic Chibok become a global issue. Don't mess with the smartphone.