On Wednesday night, Beyoncé Knowles announced on Instagram that she was pregnant with twins. In the photo, she's veiled and kneeling in front of a bouquet of flowers, gently clasping her stomach; in the caption, written on behalf of her and her family, she said that they "have been blessed two times over" and "are incredibly grateful that our family will be growing by two."
The photo became viral. In less than 36 hours, it accrued more than 8 million likes — more than any photo ever posted on the platform, according to Instagram.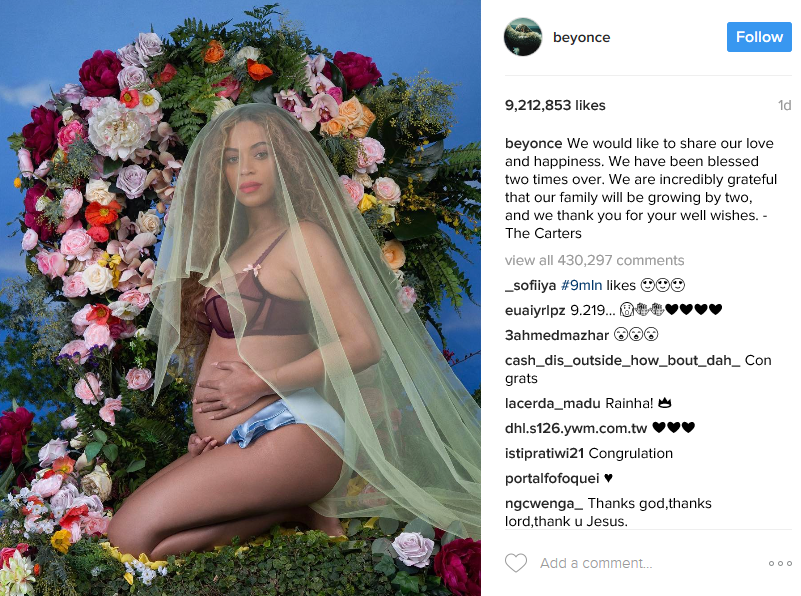 She's taking the title from Selena Gomez, who in July posted a shot of the singer sipping from a glass bottle of Coca-Cola whose label featured lyrics to her song "Me and the Rhythm." That shot has 6.3 million likes today; Beyoncé's surpassed that count in 11 hours, Instagram said, and the number continues to rise.