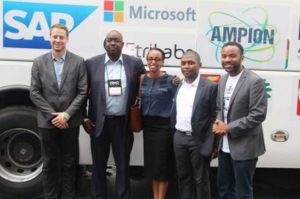 PRESS STATEMENT
Over 200 entrepreneurs from across Africa are set to receive the resources, networking opportunities and mentorship needed to start their own businesses. Microsoft 4Afrika has collaborated with AMPION to provide financial, technical, and mentorship support for the 2015 Venture Bus, fellowship and accelerator programs.
The programme will start out with five buses of 40 entrepreneurs travelling across 16 countries in Africa. On the Venture Bus tour, entrepreneurs will receive on-board mentorship and visit local tech hubs over seven days, with the aim of helping them develop solutions and business ideas.
Following this, through the 6-9 months fellowship followed by an extensive incubation program, Microsoft's support will include, amongst other offering:
ADVERTISEMENT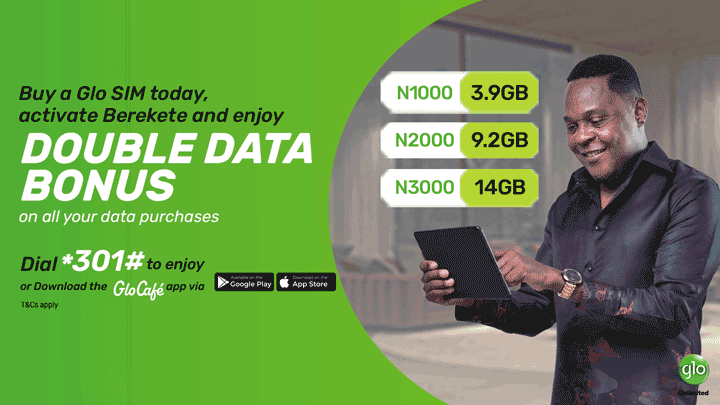 In-country and virtual mentorships through the MySkills4Afrika volunteer program (using Microsoft Cloud services, Skype for Business and Yammer to stay connected)
Technical & business support and skills training, through BizSpark and the Microsoft Virtual Academy programs, to help them refine and take their business solutions to market
"Microsoft is keen on supporting an innovation ecosystem in Africa," says Amrote Abdella, Director of Startup Engagement and Partnerships at Microsoft 4Afrika. "Entrepreneurs who tackle issues create the path for innovative solutions while building sustainable businesses on the continent.
Through our collaboration with AMPION, we look forward to giving young talent the tools and resources needed to succeed – laying the foundation for the creation of globally competitive businesses."
The first Venture Bus has just completed the West Africa tour which started in Cote d'Ivoire, passing through Togo, Ghana and Benin. Its final stop is at the annual DEMO Africa startup event in Nigeria, which Microsoft is sponsoring for the 4th consecutive year. Here, the best performing and most high potential startups from the bus will be pitching their business ideas developed during the seven day journey.
The Ampion Venture Bus Africa 5 tours will take specific focus tracks i.e. East Africa (e-health), West Africa (fin-tech), Southern Africa (hardware & agriculture) and Tunisia (female empowerment).
"The seven-day Venture Bus program is designed to be intense, competitive and challenging – an ideal environment for innovation to thrive," says Fabian-Carlos Guhl, Founder and Managing Director of AMPION Africa. "The Fellowship Program is then designed to sharpen the entrepreneurs and business ideas with the highest potential."
Guhl adds: "Microsoft's 4Afrika Initiative shares our vision of inspiring entrepreneurs and cultivating innovation across the continent. We are excited to have them on board, as they understand the power of technology in empowering entrepreneurs to become pan-Africa change agents."
Microsoft (Nasdaq "MSFT" @microsoft) is the leading platform and productivity company for the mobile-first, cloud-first world, and its mission is to empower every person and every organization on the planet to achieve more. AMPION is a leading pan-African entrepreneurship initiative to enable young Africans to start ICT, creating considerable social and economic impact. AMPION organizes 7-day Venture Bus programs accompanied by international mentors and followed by an extensive incubation program.