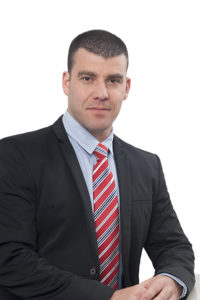 Mr. Dror Limor is VP Sales & Marketing at SkyVision Global Networks, a leading communications solutions provider. In this interaction with Martin Ekpeke, IT Edge News, Limor speaks on how SkyVision's infrastructure in the African continent  have delivered guaranteed communications solutions in key sectors like telecom, oil and gas,government, mining, NGOs, banking and finance.
What value has SkyVision hubs and other ICT infrastructure in Nigeria and other West African countries brought to the region?
SkyVision has always been committed to the development of Africa and its people, with a particular emphasis on Nigeria. As a result, we are consistently driven to deliver superior communications solutions to our customers in various markets in Africa – telecom, oil and gas, mining, NGOs and banking and finance. We believe that the development of ICT infrastructure is a means to the betterment of African nations and is the key to the continent's financial growth. For well over a decade, SkyVision provides high-quality, reliable connectivity where it is needed most. It is rural Africa and those remote communities whose limited or more often, non-existent network connectivity, has prevented them from prospering. SkyVision hubs have and continue to change the face of Africa's rural areas, with a viable pan-African network of satellite and terrestrial solutions and unfailing infrastructure.
SkyVision's value is further exhibited through the company's customized solutions for the oil & gas sector, where effective communications between onshore and offshore teams is critical for business continuity and crew safety. To that end, we also deploy our infrastructure to bring added value to remote communities in need of effective connectivity to support their most fundamental needs – health and education. A prime example of SkyVision's commitment to education was the company's donation program to Ghana's Crossover International Academy, home to 250 orphaned students. We provided the school with full Internet connectivity, allowing the students to access online educational programs and other e-learning tools – to open their world and ultimately, improve their futures. We are strongly committed to Africa's growth and prosperity. SkyVision's dedicated, pan-African network was built to strengthen the company's efforts and provide true, local support through our subsidiaries in Nigeria, Senegal, Cameroon, Guinea Conakry, Burkina Faso and South Africa.
ADVERTISEMENT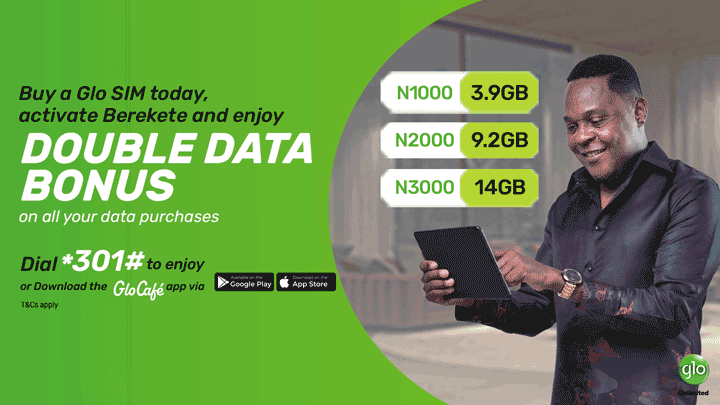 SkyVision added more clients to its portfolio, especially in oil & gas sector in 2014, what are your plans and aspirations for 2015?
Indeed, 2014 was an exciting year for SkyVision, with new ventures in the oil & gas sector, with accelerated activities in Nigeria's oil & gas market. An excellent example is SkyVision's 5-year project with leading Nigerian oil and gas upstream company, SAPETRO, headquartered in Lagos. The project integrated SkyVision's voice and data solutions and services to effectively link SAPETRO's onshore and offshore locations, where reliable connectivity and crew safety were key factors.
Another example is Petrolog, a privately owned oil service company which offers services such as drilling, surface logging, geophysical exploration, exploration and maintenance.  The project with Petrolog involved providing a reliable, fully managed solution for offshore exploration and maintenance on one of their key vessels ashore. These are just two examples of many, where turnkey communications infrastructure can influence a business, an industry and an entire nation.  In addition, market analysts Frost & Sullivan presented SkyVision with the 2014 African Award for Vertical Market Penetration Leadership, for our commitment to Africa's oil and gas industry.
In 2015, we plan on adding Ka and Broadcast service platforms to our current offering and to
continue delivering solutions that meet market requirements and the unique needs of large corporate customers, with a continued emphasis on Nigeria and neighboring countries.
For well over a decade, we have focused our efforts on becoming the country's corporate communications solution provider of choice.
Continued expansion in Africa remains an integral part of our strategic plan. We will also focus on investing in infrastructure for rural areas across the continent, moving into the broadcast arena with comprehensive hybrid solutions, coupled with further penetration of our key markets – telecom, NGOs, oil and gas and finance.
How would you rate the acceptance of SkyVision's products and services in West Africa in the last two years?
SkyVision has developed and maintained its reputation in West Africa through the delivery of our superior connectivity solutions and services backed by SkyVision's comprehensive customer support and service. Our products and services such as Voice, Professional Services, Internet and VPN solutions, Private Networks, Business Continuity Services and many value-added services, have been successfully integrated and deployed in the region. This has been made possible due to our emphasis on quality performance and making sure our customers receive the ongoing support they need and deserve. We believe in being an integral part of our customer and partner's network set up, throughout installation to deployment stages.
We also see a tremendous advantage in our approach as a single point of contact to our customers, with direct, on-site and locally staffed SkyVision subsidiaries and rep offices. Our skilled and experienced teams are actively involved in every stage of project planning and network deployment. Working closely alongside our customers enables us to best understand their needs and requirements – hands-on. To that end, we operate multilingual Technical Assistance Centers and Network Operations Centers, ensuring our customers 24/7 support by a dedicated and professional team. It is this high level of support and service that is the cornerstone of all SkyVision solutions and services.
Submarine cable operators seem to be getting more patronage in terms of data services. Are there any strategic partnerships between SkyVision and cables operators in other countries to offer hybrid solutions to your clients?
We are very proud of our activities with cable operators in the region. We have excellent working relationships with both submarine and terrestrial operators in Nigeria and Guinea Conakry, where we have multiple points of presence (POPs) and a vast self-operated network of last mile connectivity. SkyVision sees true value of providing hybrid connectivity solutions, whereby satellite and terrestrial solutions complete one other – resulting in a true end-to-end solution. We currently serve over 100 locations across Africa with hybrid satellite and terrestrial solutions, adding to more than 2,000 locations currently served solely by satellite. As a full communications provider, we plan on further expanding our network in 2015 to include additional terrestrial offerings across the region.
SkyVision has always been dedicated to giving back to the African people and in Nigeria in particular. Can you elaborate on what the company has done in recent months and future plans? 
Indeed, SkyVision has always been and continues to give back to the people of Africa, with a focus on Nigeria. With over a decade of activities and partnerships in Nigeria, we are committed now, more than ever, to deliver quality connectivity, a high level of service, and a means of truly moving the country forward – and not only in its communications. We value our projects throughout Nigeria, especially in once isolated rural areas, where we could make a significant change in the quality of life of its inhabitants and in the country's ability to achieve growth as a nation. More importantly, SkyVision projects have helped support education and health services, creating much needed jobs and continued global investment in the country.
As part of our efforts in giving back to Africa, SkyVision continually contributes towards the fight against Ebola through charitable donations. In October of last year, with the devastating outbreak in Africa, SkyVision made a charitable donation to the National Commission against Ebola in Guinea to help those in need and their families. We strive to support the people of Africa and more importantly, the children of Africa, for they are the future and they are the hope of all African nations.