Nigeria's regulator has pegged the cost of offering unified licence at N260 million. Only few may go for it. MELVIN AWOLOWO
Want a licence to do all? You need N260 million to rollout-unified services in Nigeria's already fiery telecom market with the release in January by the Nigerian Communication Commission (NCC) of the unified licence rules.
The rules ignite another phase in Nigeria's digital relay five years after GSM licenses were first auctioned and won by four operators.
The new deal places no restriction on national roaming or service suites making it possible for cellular operator and landline operators to combine both services from a single network. With the unified licence scheme, operators will be allowed to offer the following services: "FWA and PNL licensees (Fixed Telephony and LEO) will be allowed to provide mobile services subject to the frequency assignment and geographical limitations in the original license; Digital mobile licensees will be allowed to provide fixed and data services; All Unified Licensees will be able to provide ISP, VAS and payphone services; International Gateway for own use and third party will be allowed".
The status of national carrier licences; specifically, NITEL and GLOBACOM remains unaffected. But in practice, the new regime reflects the market reality that makes the concept of national carrier archaic since the technology allows practically any operator to be a carrier.
Signalling another era in the sector, the regulator states: "for the post exclusivity period all wireless licences shall not be segmented in terms of mobile and fixed service categories. Once a spectrum is allocated, licensees shall be free to offer voice, data or multimedia services as they deem fit".
To qualify for the licence, an operator is obliged to meet the following criteria: must be up to date with payment of all fees and charges due to the commission such as Annual Operating Levy (AOL); spectrum and numbering fees; must be up to date on submission of annual audited accounts; must be up to date on payment of company tax; must be up to date with equipment type approval; and must be up to date in settlement of interconnection obligations.
However, operators would have to cross a major financial hurdle between N9 million to N260 million to join the race or get swallowed up by big players, as has been predicated. The meat is in the big licence where operators could roam without restriction. Under existing rules, only GSM operators and national carriers are allowed to roam nationally; a competitive edge that has allowed them to enjoy great market favour over the smaller players.
ADVERTISEMENT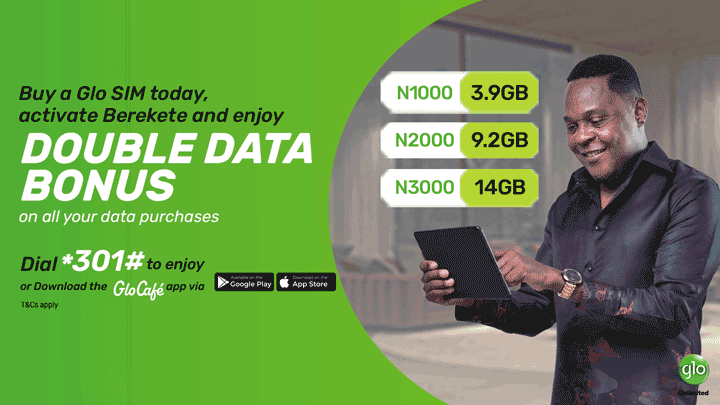 Nigeria's telecom sector is already inundated with interconnect debts, huge debt profile and slim chances for fresh investments and loans making many operators good for the knackers. With unified licence, industry experts say the road has been made narrower for surviving.
The operating licence is broken into two broad parts: national mobility and regional mobility. National mobility allows unrestricted roaming while regional mobility places different levels of restrictions on mobility as the licences as segmented according to how an operator may roam within a region. The least fee payable is #9 million and the highest is #33 million in a five-tier-scheme.
With the tier arrangement, the country's 36 states including Abuja (the Federal Capital Territory) are segmented into regions reflecting the commercial viability of each state for an operator. The big one, Lagos, Nigeria's commercial nerve centre of 15 million people attracts a regional licence fee of #33 million. The second-tier zone is on offer for N20 million and they include Abuja, Kano. Kaduna, Rivers, and Delta states. Ogun, Abia, Edo, Oyo, Anambra are in the third-tier and operating in these areas would cost operators N16 million. There are 14 states in the fourth league of offer for N14 million. In the league of Akwa-Ibom, Bauchi, Bayelsa, Benue, Borno and Cross River. Others are Enugu, Imo, Kogi, Kwara, Niger, Ondo, Osun and Plateau.
The least commercial areas, the regulator reckons are Ebonyi, Ekiti, Gombe, Jigawa, Katsina, Kebbi and Sokoto. Others are Taraba, Yobe, Adamawa and Nasarawa. Network owners would have to pay N9 million for a licence.
Existing operators who want to migrate to unified licence scheme would have to pay operating fees ranging from #1 million to N44.6 million.