By Mayowa Owoeye
So your Christmas sales are over, you also conducted Black Friday sales and the turnout was massive! You believe you made a lot of money, a conversation ensues with a potential investor.
Angel Investor: What was the variance in your bizwon GP for last quarter as against your run rate for Q3 FY16?
You: One second please, let me check my Instagram DMs.
ADVERTISEMENT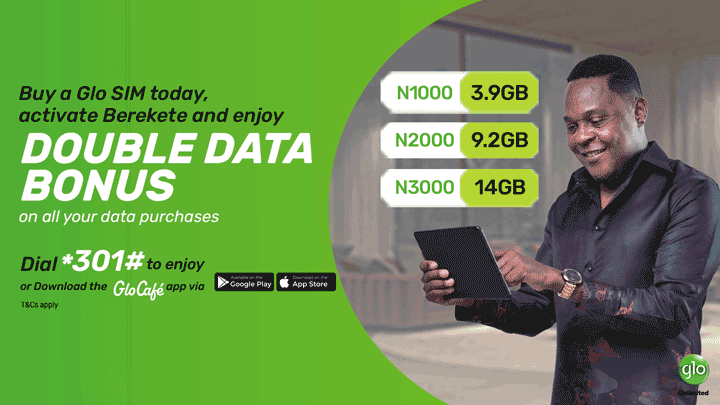 While social media is a powerful tool for marketing and building an online reach for a business, it does not fill the shoes of a corporate website. Yes, small businesses should be using social media, but they should do so as part of a complete inbound marketing strategy. If you are currently only using social media and do not have a business website, check out these eight reasons to make a change.
Enhance Trust & Credibility
Creating an Instagram or Facebook page is a low barrier entry to running an online business, this means scammers can also book up fake business pages. You need to differentiate yourself, ensuring, your business is credible and trusted. A website is a step further in credibility, it involves purchasing a domain name, paying for hosting your content and putting thought into content that accurately describes your business, a website, with a compelling design, can capture a brand and encapsulate its positioning for all to see. This added depth can never be matched with just a social media presence.
Increase The Value of Your Business
What if you want to sell your business someday? What if you come across potential investors that want percentage equity in exchange for liquid injection? Part of what investors (Angel & Venture Capitalists) look for when making acquisitions is a brand with assets. If your business doesn't have an established website with traffic, leads, a blog, and inbound links, your business will definitely be less valuable.
Have full Control of your Online Presence
In October, 2014, google blogger (a social media platform for blogging) shut down popular Nigerian blog, www.lindaikeji.blogspot.com, reason: it does not tolerate the violation of its Terms of Service, which include intellectual property theft, this singular act almost put the popular Nigerian blogger out of business, and was at the end of the day forced to register and secure a proper website: www.lindaikejisblog.com, running your business on a social media platform means there is a high risk, this includes a potential loss of your business profile if the switch is flipped on your account. These sites are known to be quixotic, changing rules, rights, and value propositions at the drop of a hat or an IPO.
A corporate website will provide a center of control, continuity and clarity of message. When you own a house, it's easy to make improvements, on the other hand, if you are renting, it is either difficult or prohibited, and the owner can evict you as he/she deems fit, the same principle applies to the web. When you have presence on Instagram, Twitter, Facebook, or LinkedIn, you are essentially "renting" space from them, and they have most of the control.
Brings You Out of the Social Walled Garden
Because you cannot control what content or advertisements that will show when the user visits your page a visitor to your Instagram or Facebook page might see advertisements to a competitor (not exactly optimal), additionally, they will be confronted by a wide array of features and functionality that distract and detract from the message you desire to deliver. A social media platform will enable you connect to people but the relationship is built between the user and the social media platform, not your company.
Insightful Website Analytics with Actionable Data
When you drive traffic to your website you capture rich web analytics about your prospects and existing customers. You find everything about what is working with your site and deep insights into how you can improve it. With a social media page, you have weak and lackluster analytics in comparison. Rich analytics can mean understanding your customers better and delivering more value to them, for example with tight integration of google analytics and your e-commerce portal you have real-time analytics, this can tell you how many people are visiting your site right this second, what pages they are looking at and for how long. Following up with potential sales leads on top of a social media platform is not only challenging, but again requires that you follow that specific platform's rules, including asking you to pay more to reach a wider audience or even pay for the sales leads you receive.
Increased Efficiency in Closing a Sale
This is targeted at business owners who try to use platforms like Instagram or Facebook to make a sale, this means there has to be a form of human interaction with potential customers, hence every customer that comes on your page has to be communicated to via a one to one medium, whereas, a one to many communication strategy can be seamlessly achieved using an e-commerce portal. The portal already has all of the information your potential customer requires to complete the purchase, invariably increasing efficiency.
Efficiency is imperative to increase sales for any business, you don't want to spend one hour chatting to a potential customer and at the end of the day, the customer declines to make a purchase.
Ease of Running Promotions
E-commerce portals built on easy to use content management systems (CMS) like Opencart, Magento and Shopify have made updating prices and product information seamless, no technical, coding or HTML skills are required, hence you can run multiple promotions, within specific dates, this means that for Black Friday sales, you can set your portal to reduce the prices of specific items, and at 12am on Saturday morning, automatically revert to the old prices. Your social media platform can showcase new or top products from your online store, or special and limited edition items offered by big brands. You can incorporate a small store-like Page (called a "shopping tab") or dynamic business landing pages, but these apps are not the full-featured product catalog you're going to need to manage on your own e-commerce website.
A Detailed Inventory Catalog
An e-commerce portal will enable you keep records of all your customers, items purchased, date of purchase and a lot more information, all of this is available in the cloud, hence, you can access it anywhere.
Conclusion
Social media is unbelievably valuable with a huge potential for getting information, advertising value and a powerful way to engage and connect with prospective customers, pages within social media sites are NOT the equivalent of an actual website, you need to bring people back home which is your store where you need them to place an order.
A local "from my home kitchen" food business in Ikotun Egbe can compete with a national food chain, if it gets its strategy right.
These social media pages can be used in an additive way to engage customers and prospects but they are not a replacement for a digital home base or website. The benefits of a coordinated web effort involving both will only be reaped for those that embrace both, the big shift is integrating them all.
So, the real challenge is not shall we kill off our social media, we should ask questions like:
How should we coordinate all the many parts of our company's online presence?
How can we choose which platforms to use?\
How can we leverage the special attributes of each platform to conduct business?
How can we leverage on these platforms to build the totality of our brand presence on the internet?
One thing I expect to become more powerful is for businesses to integrate links from Instagram and Facebook shopping to their website shopping cart, thereby a customer can add an item directly from the social media page to the cart on the e-commerce portal, and with websites now making the transit to mobile devices, all depends on how much time, creativity, agility, and marketing savvy an organization pours into its website. The possibilities are endless.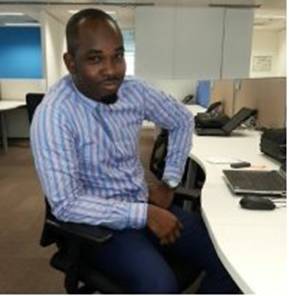 Mayowa Owoeye is IT Manager, Business Infrastructure Architect, and Enterprise Applications Specialist