The acting Director-General of the National Information Technology Development Agency (NITDA), Dr. Vincent Olatunji, has asked for the support of Nigerians in the United Arab Emirates (UAE) towards the country's successful participation in this year's Gitex Technology Week holding October 16- 20 at the Dubai World Trade Centre.
At a recent interactive session organized by the Nigeria foreign mission in the United Arab Emirates (UAE) through its Consulate in Dubai, Olatunji said the NITDA will be promoting opportunities in non-oil sectors and how the government is committed to supporting foreign and local entrepreneurships, particularly in the Information and Communications Technology (ICT) sector.
The Gitex Technology Week, organised by theDubai World Trade Centre.
(DWTC),is touted as the 3rd largest in the world. It attracted over 165, 000 trade visitors last year from over 115 countries. The NITDA is facilitating Nigeria's participation at three levels including the Nigerian Pavilion, Nigerian Startups cobs inside the Innovation Hub, and the Gitex Africa Investment Forum being co-managed by the NITDA and the DWTC.
ADVERTISEMENT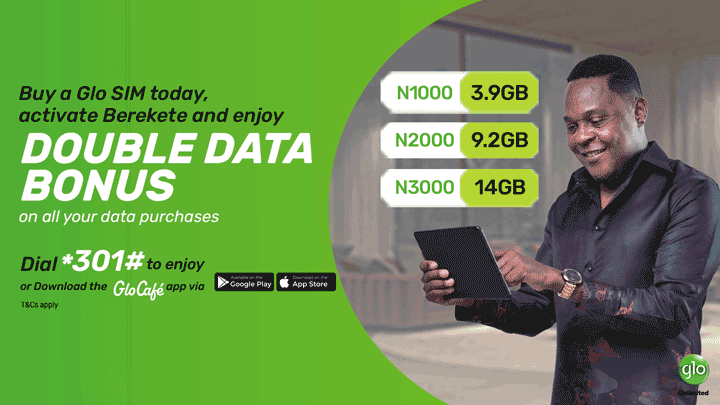 "All these levels of participation are designed to ensure maximum exposure to ICT and other non-oil sectors which is a cardinal economic goal of the current government under President Muhammadu Buhari. Dubai has become an international hub for business engagements. The NITDA has already opened talks with several business prospects through the support of the DWTC and the Consular Office here in Dubai.
"Since Nigeria started participating in Gitex, this is the first time we would be interacting with Nigerians and Nigerian business community here to seek your direct support and assure you of the willingness of the NITDA as well as sister agencies to work with you and enhance the value of the country's GDP through non-oil enterprises," said Olatunji as he spoke of the need for Nigerians to close ranks and promote the country as a strong, attractive economic brand.
"ICT now pervades every other sector and singularly accounts for nearly half of the economic might of most frontline countries including Dubai in the UAE. Nigeria cannot afford to be different. We come with the mandate of the government therefore to rub minds with you and ask you to use the Gitex platform with us to mobilize positive attention and interest in Nigeria's ICT sector. We will be promoting local IT startups and sharing with the world the potential that exist. We would also be here with older IT companies who are already doing well and are and ready to expand to the world. We need investors," added Dr. Olatunji.
The acting Nigeria Consul General, Dubai, UAE, Ambassador BabaganaWakil, assured that the foreign mission in the Dubai would mobilize Nigerian business communities and offshore business ventures interested in Nigeria to come leverage on Nigeria's presence at Gitex to have direct interaction with the country's officials over business opportunities in Nigeria.
"I'm glad you are here to engage fellow Nigerians who are successfully managing different enterprises in the UAE. Your presence is affirming our position here that government is not far away from every Nigerian. This meeting also serves to encourage Nigerians here to do more for their country and to assure them that the mission's doors are open to assist them in meeting these goals," said Wakil.
Present at the meeting were also Dr. ObaidSaqerBusit, a leading lawyer in Dubai on arbitration and international trade with his Private Legal Assistant Jason Ferriman. Busit said his firm, Busit Advocates & Legal Consultants, was opening presence in Nigeria to help address issues as they concern international investments flow into the country. "Nigeria has a remarkable attraction. While her government works on providing infrastructure and investment policy-friendliness, we recognised that the country has dire need for international legal experts on trade and investments. As the Nigerian foreign mission in Dubai already knows, we share common faith in Nigeria as the continent's largest economy."
Also speaking at the interaction was Head of FX Trading, Africa for Standard Chartered Bank in the UAE, Mr. Emmanuel Ajayi. Technology deployment in the Nigerian banking sector has evolved at a fast pace, said Ajayi. "Numerous opportunities now exist for online transactions using web and mobile windows and inherently these raises new issues in terms of services, security, and legal in a way that has redefined the entire banking industry in Nigeria. You don't need to bother looking at the big brands like GTB or FirstBank, just go take a look at the smaller banks and you will appreciate the tremendous progress that ICT has brought to this sector, "said Ajayi who expressed willingness to make testimonial presentations on the Nigerian banking sector at the Gitex Africa Investment Forum
The Africa Investment Forum is scheduled to hold 18th of October inside the Dubai World Trade Centre. It will focus on technology investments and how the continent could leverage on increasing value to GDP of ICT in most developing economies. Speakers across different verticals will be speaking on ICT diffusion across different sectors that include education, cybersecurity, startups, retail, energy, healthcare, and finance. More than 20 African countries are expected to participate and provide groundwork for driving further investments in the ICT sector of the participating countries.