SLA interviewed Priscilla Hazel, Cassandra Sarfo, and Esther Olatunde, cofounders of the Tress App. In this interview, they share insights on how they met, their Tress app, and their vision for their enterprise.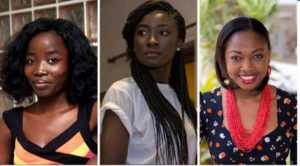 Who are the women behind Tress and how did you all meet?
We are three software entrepreneurs from Ghana and Nigeria who are passionate about using technology to improve lives. Priscilla Hazel is the team hustler and is responsible for business strategy, public relations, and keeping morale high. Esther Olatunde is the hacker within the team. She's the backbone of our technical development and responsible for keeping the app running. Cassandra Sarfo is our resident hipster – she has a keen eye for detail, and is responsible for the user interface design and user experience of the Tress app.We've known each other for about 2 years after first meeting at the Meltwater Entrepreneurial School of Technology, and we're are excited to be working on something that affects us on a daily basis.
What is Tress ?
Tress is a mobile app and a fun, passionate community of black women from around the world sharing and discovering hairstyle inspiration.
ADVERTISEMENT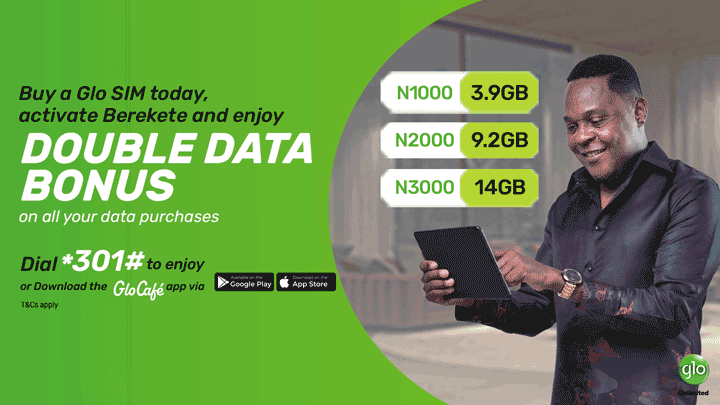 With Tress, women can:
 Discover new hairstyles to inspire them the next time they're at the salon.
See detailed information about hairstyles such as the products used, the name of the salon, and price range.
Share their favourite hairstyles and get compliments and recommendations   from our supportive community.
Follow fashionable people and discover their hair care secrets.
Whether you're rocking a weave, extensions, cornrows, braids, locs, relaxed hair, wig-caps, or anything in-between, Tress is your home for hair inspiration and information.
What was the inspiration for the app? What problem are you trying to solve with the app?
It's surprisingly difficult to find accurate information about hairstyles. Many ladies have at some point walked up to complete strangers to compliment and inquire about their hair, or stalk social media accounts not only for inspiration but adequate information about the style.We wanted to bring the experience of getting answers on the mobile phone, without the hassle. So now on the app, women have access to hairstyle inspiration that is relevant to them and they have adequate information to help rock the look they want.
Who is your target market?
Our target market are the 100+ million black women around the world who have access to a smartphone and are crazy about hair. According to Nielsen, black women on average spend a disproportionately high share of their income on haircare products, which is 9 times more than other races. Mintel estimates the black haircare industry to be worth 500 billion dollars. We consider the market to be extremely attractive.
You are currently based in Ghana, what's your vision for Tress in Ghana? What about in Africa and globally?
While we piloted the app in Ghana, where we're currently based, Tress is available globally. We want Tress to be synonymous with anything hair: hairstyles, hair-products, hair-stylists, hair-extensions, you name it. It should be the go to place for hair related queries.
What's one of the biggest challenges you face right now?
Our biggest challenge is distribution. Getting the word out there about Tress has been challenging, as well as getting the kind of community engagement we aspire to have.
What would a successful Tress look like?
A successful Tress will be an app that is used by practically all black women for their hair and hairstyle needs. It should be the go-to app for any woman looking to find hair inspiration, hair-stylists, and high quality hair products. Beyond the app, we're also excited to have Tress become active in all kinds of media products for black women – television, magazines, events, and more. A successful Tress would also be an active social network of black women thriving in all aspects of their lives.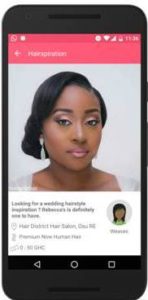 Is there any other insight about being business women and entrepreneurs you would like to share?
My co-founders and I have grown extremely close through working on Tress together. We have our individual and collective ups and downs, but we've learned to support each other mentally and emotionally, while also having fun together to maintain our sense of humour.When embarking on the entrepreneurial journey, it's extremely important to have a great team with you that you can trust to be with you through both the inevitable disappointments as well as the exciting times.Finally, we've really enjoyed working on a deeply personal problem. We're able to use our unique experiences as black women to inform the development of the company and this also helps us empathize with our users and anticipate the needs of women like us. I'd encourage more women to start business focused on solving the unique challenges we face. Black women wield a large amount of purchasing power, and their multiple businesses waiting to be started to harness that.
Want to know more about Tress? You can find them here:
Email: [email protected]
Facebook: TressApp
Twitter: tress_app
Instagram: tress_app
Blog: blog.tressapp.co
Courtesy: http://sheleadsafrica.org/index.php/3-young-african-women-software-developers-want-to-give-you-global-hair-inspiration/
"Our biggest challenge is distribution. Getting the word out there about Tress has been challenging, as well as getting the kind of community engagement we aspire to have."
"A successful Tress will be an app that is used by practically all black women for their hair and hairstyle needs. It should be the go-to app for any woman looking to find hair inspiration, hair-stylists, and high quality hair products."