6? With Mr. Tobechi Ndubuaku, Managing Director of TOBEIT Ltd.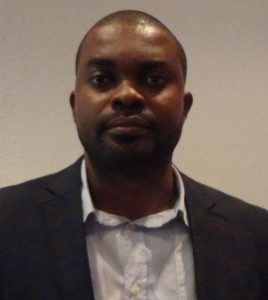 What was the motivation for HACKCESS 2015?
HACKCESS 2015 was a convergence of government; corporate sector cyber security experts with students and media to discuss how prepared is our IT Risk Management structure to today's challenges. If Vodacom UK Plc's network is 16.3million lines and MTN (Nigeria) is 64.5million, which are hackers likely to face?
We are more of an ICT consuming nation, what's your company doing in the production of software and mobile applications?
ICT isn't a net import or export thing. It is the 21st century commodity. A vital transnational, intangible and easily transferable product worldwide and no country can stay in isolation of it. If your software developers are not locally utilizable, they will sell their skills to customers offshore. People confuse imported hardware as ICT; hardware is an ever diminishing proportion by value of the ICT sector. It is the software that counts and not necessarily who develops the source code or programme, but how it is used or extended into everyday living within a country.
ADVERTISEMENT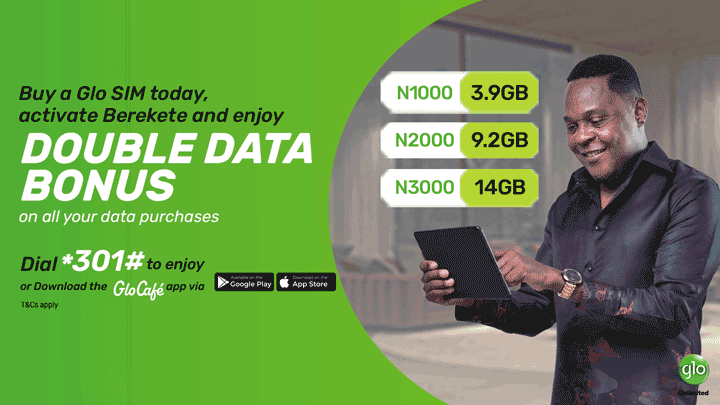 Dearth of requisite ICT skill has bedevilled the Nigerian ICT sector, are you bridging this gap with Technology Resourcing solution?
The human resource gap is a serious situation. So many Nigerian kids work for Google, Microsoft, etc., after developing their skills/certifications in Nigeria. The gospel truth is formal training will always lag behind the "geeks". Kids learn programming languages like Perl and Python on their own, whilst FORTRAN is still being taught in the universities. The whole point of events such as HACKCESS 2015, is to bring the corporate users, the kids pushing the boundary and the ICT media together. That is one way each segment can get to know about the other, collaborate and solve problems.
Do you think that Nigerian government and agencies are doing enough in the area of IT security and if not what measures can they put in place?
I think that government (identified as all tiers and agencies, rather than a specific unit or ministry) is relatively ill-prepared but has advanced from being in denial of any kind of threat. Perhaps, with the NIMC setup, all related database access such as population, financing (BVN) for example, FIRS/State tax boards, and immigration will inevitably be integrated. Then governments will perceive the vital role of ID management, de-politicize the role of data verification and embark on the onset of PKI architecture.
What are the challenges you face running an ICT venture in Nigeria?
All services require an ICT quotient to handle CRM, HRM, inventory, etc. Its challenges are no different from any other field of endeavour in Nigeria, that is:  Public perceptions are shaped by offshore media – derivation. We struggle to domesticate technologies and make utilization appropriate to our situation. Peculiarities of power management – perhaps, developments in battery storage technologies/fast device recharge will alter this landscape. Government regulatory agencies are way behind the development curve, resulting in retro-active policies. Manpower – One is faced with the role of constantly developing staff capacity who will ultimately move to bigger players once they acquire marketable skills. ICT is the sector with the greatest "brain drain" syndrome.
What are the areas that Nigeria is lacking in ICT and how can ICT be made accessible to the hinterlands?
The Galaxy Broadband initiative and the Universal Access Provision Fund of the NCC offers a workable blueprint to extend access to the hinterlands. We don't know if the present government will revisit the idea. Providing broadband access to all 774 LGA secretariats was a laudable and achievable target. E-governance and valid RBDMs are critical elements of Big Data Trends in 2016 and beyond.
More than any factor, government is key driver of ICT
How do you tell the readiness of country? Look at its government policy-commitments on ICT and its budget on technology. Where government has a dynamic pre-disposition to ICT deployment and usage, all sectors too soon ploy into it. Western governments have the biggest budgets on ICT and the first beneficiaries are all in the private sector. Want to know why most of the ICT pacesetters are in the USA? It's in the big budget of the US government. More than any government in the western hemisphere, the American government spends trillions of dollars to ICT research. A strong pro-ICT policy thrust in the UAE (Dubai) has seen that Emirate become a favourite destination for creativity in ICT. Now, everything is powered by ICT: transportation, education, finance, healthcare delivery, retailing, and governance among others. The UAE government has committed heavy spending into ICT in the last decade to inspire a swathe of private sector investments. In Nigeria, "we struggle to domesticate technologies and utilization appropriate to our situation and then, there's dearth of right policy thrusts." Even then, we still contend with providing basic or support infrastructures. To move the sector, government must commit ideas, money and direction to stir more private investments and inspire creativity. With the sinking value of the global oil industry, ICT not crude oil export holds the ace for economic development. Only government can lead the way.