Muhammed Rudman is the chief executive officer, Internet eXchange Point of Nigeria (IXPN), Nigeria's first and only neutral IXP. In this interview with IT Edge news, Martin Ekpeke, Rudman speaks on the proliferation of data centres and what Nigeria stands to gain. He also spoke on challenges of linking all the IXPs together.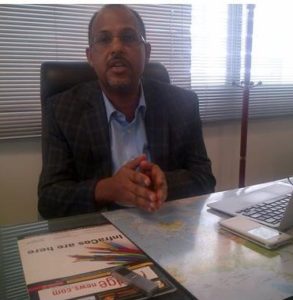 What should Nigerians expect from the partnership between IXPN and Rack Centre?
The essence of the partnership is to provide resiliency, which is part of our contingency planning strategy. The Rack Center POP is our disaster recovery site in case of failure in any of our sites in Lagos. We have two sites in Lagos; one on Broad Street, and the other one in Victoria Island, which means all our sites are in the island, that was why we created a site in the Mainland , should anything happens to the island sites , we can rely on a backup site at Rack Center located in Ikeja. We choose Rack Centre because it is a carrier and vendor neutral Data Centre that is Tier 3 certified. It means that it has high reliability and high uptime. It is to ensure business continuity, so that at no time should all IXPN sites be completely down.
To what extent has the IXPN helped to localise internet traffic in Nigeria?
The IXPN has made significant moves to localise internet traffic in such a way that right now the majority of the service providers in Lagos and all GSM operators are interconnected and they are exchanging traffic locally. We have managed to attract other global players like Google, and we are trying to bring other ones like Microsoft. We are also trying to sensitise organisations and individuals towards content creation because what the exchange is all about is localising traffic; but what if there is no local Internet content in Nigeria, what do you localise? So, we are trying to see how that content can be built up. When we started, the data centres in Nigeria were very few and they were not highly reliable, but today, we have many good data centres with two asTier3 data centres, which is MainOne and Rack Centre. The coming of all these data centres will ensure more electronic content will be hosted in the country, it will also make sure that with the help of IXPN, local traffic will remain local. But apart from localising traffic, we are also creating other opportunities.
ADVERTISEMENT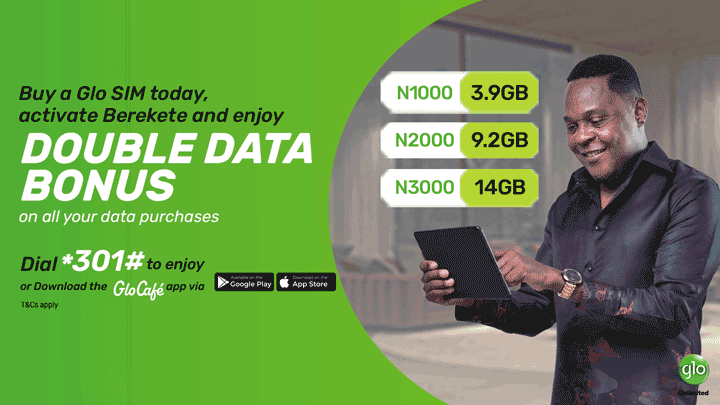 What does the proliferation of data centres in Nigeria mean for the country?
Before now, most of the local Internet contents in Nigeria was hosted abroad, and to reach that content, you have to go abroad to get it. But when people host content locally, it will eliminate capital flight because for every hosting done abroad, you pay in dollars, and because you pay in dollars, money goes out, which is capital flight. The second advantage is that because the content is local, Nigerians can have access to it at a higher speed with more reliability. When you host a website in the US for instance, while your target customers are in Nigeria, it means they will go outside electronically to fetch the content which is 10,000 kilometres away from you. When the customer travel that far to get the content, there will be a lot of delays, but if it is localised in Nigeria, the end user will be able to have an excellent user experience because the content is just few kilometres away. The third one is security, if you host your content locally, especially as government or even bank, there will be no middle man for anybody that wants to access the site, but if it is hosted abroad, and you are running a critical service or email, by the time the email leaves Nigeria, it goes across multiple borders, each of those borders can actually intercept the traffic. So, if you are a bank and you want reliable service, you put it in Nigeria so that between the end customer and the bank, it is still within Nigeria. How many hackers are in Nigeria that can really intercept that traffic and decrypt it because most of the channels of communication between banks are actually encrypted? It is only powerful machines and very smart engineers that can decrypt it, but where are they in Nigeria? So it is secure when you host your content in Nigeria, especially when the end users are in Nigeria. The fourth advantage is that it builds more technical capacity because when you host within data centres in Nigeria, it gives opportunity for Nigerians to man the data centre. Their technical skill will be improved and they will gain more knowledge in data centre management and network operation. So, the benefits are many, but apart from the direct benefits, there are other indirect benefits or ripple effects that impact the economy positively.
How will you rate the acceptance of the IXPN in Port-Harcourt and Abuja?
The exchange point is supposed to serve physical interconnectivity point between ISPs to exchange traffic. The challenge we have in these location that you mentioned is that there are no content providers. For example in Abuja, Galaxy Backbone is the only content provider, and most of the ISPs in Abuja are just eyeball network; there are two types of network in the Internet if you are to divide them into two, we have the eyeball and content networks. Eyeball network is the network people use to browse; most of the Nigerian networks are eyeball networks because they don't host any content but rather a conduit for people to browse the net. While the content networks are networks that host content, for example Google, Facebook are content networks. But we also have some companies that are both an eyeball and content network; for example, MTN and MainOne because they are ISPs and they also have data centres. Most of the operators in Abuja and Port-Harcourt are eyeball network, so what are they going to exchange, almost nothing. When you build an exchange point, it attracts content providers because they want to put the content at the edge of the network so that end users can easily access it. We built the exchange with the mindset that we are going to experience initial challenges but eventually we will win. When we started the exchange point in Lagos, how many data centres and content providers were in Lagos? But now, things are evolving. Had it been we are not here, it will create more problems for service providers to find a way to interconnect. We are aware of the initial sacrifice we have to make. When you start, you expect people to come on board. I am sure with the project of NCC trying to finance the fibre optic interconnectivity between Lagos, Abuja and Port Harcourt, more companies will join the exchange point in Abuja and Port-Harcourt because they would have direct connectivity to Lagos.
How has your effort to get the government to build fibre circuits that will link Lagos and Abuja yielded results?
It is still in the pipeline. It is not that they are building, but they are renting capacity on our behalf from other operators to interconnect the various sites, so that other states can enjoy the benefits of localising traffic just like Lagos. We believe the project will soon mature, probably before the end of April; we should have the capacity ready, so that we can start interconnecting Abuja and the rest of the other sites.
Some government agencies have been accused of not hosting their websites and email locally. They don't have trust in localising their sites even though they are using the .ng domain name. What really is the problem?
Like I told you, what people think is not possible today will be possible tomorrow. If anybody thinks there is a no security in these data centres, eventually they will be proven wrong. If people host their content outside Nigeria three years ago, it is understandable to some extent. But now, there is no reason for it because there are newer data centres that are globally certified. When something is globally certified, it means it is good no matter where it is located. The same thing applies to the newer data centres in Nigeria because they are globally certified. They are like any other data centre abroad which some people think are better. Nigerians have an attitude of doubting our own, but most of the time we are proven wrong. For example, we have discovered that Nigerian electrical wires are far better that any wire in the world. There are many things that are produced here that need to be celebrated; the data centres are some of them. They should be encouraged because they invested so much money and they are good for Nigeria.
Can we say broadband is available and affordable in Nigeria?
Broadband is not available in 80 percent of the locations in the country, and it is not really affordable also. Because if you look at the purchasing power of an average Nigeria, what is the cost of internet? If you want a high speed device, you will buy it for maybe N15, 000, and then you pay a subscription fee of maybe N7, 000 to N10, 000 every month. What is the minimum wage of a Nigerian? It is N18, 000. So, we are talking of using about 50 percent of minimum wage as the cost of the internet. It is not just realistic.
"If people host their content outside Nigeria three years ago, it is understandable to some extent. But now, there is no reason for it because there are newer data centres that are globally certified. When something is globally certified, it means it is good no matter where it is located."
 "Nigerians have an attitude of doubting our own …. Nigerian electrical wires are far better that any wire in the world. There are many things that are produced here that need to be celebrated; the data centres are some of them. They should be encouraged because they invested so much money and they are good for Nigeria."