29.88% of all eCommerce products were already on sale during the 1st week of November 2022 – from 2.46% in books/media to 60.45% in furniture. The peak retail season takes off moderately – with a 33% average discount value. Report by DataFeedWatch by Cart.com.
According to data collected during the 1st week of November, from over 14,000 online stores across 60 countries, retailers have already started expanding their discounts in terms of the total number of products on sale.
November discounts see a moderate lift from April
Comparing the high sale season – two weeks before Black Friday – to April this year, the 3.39% difference is not what market experts predicted, especially with consumers' price sensitivity constantly increasing due to global inflation and an expected recession.
In April this year, we saw 36.98% of all apparel product categories discounted compared to 41.42% in the first week of November. Health & Beauty withdrew some of their offers decreasing the total number of products on sale from 33.12% to 16.23%.
Is it the effect of economic issues that manufacturers and retailers are experiencing at the moment, namely rising cost of production, logistics, labor, etc. which reduce their margins significantly?
Compared to April 2022 data from Feed Marketing Report, the 1st week of November saw only a 12.8% increase in the number of discounted products.
ADVERTISEMENT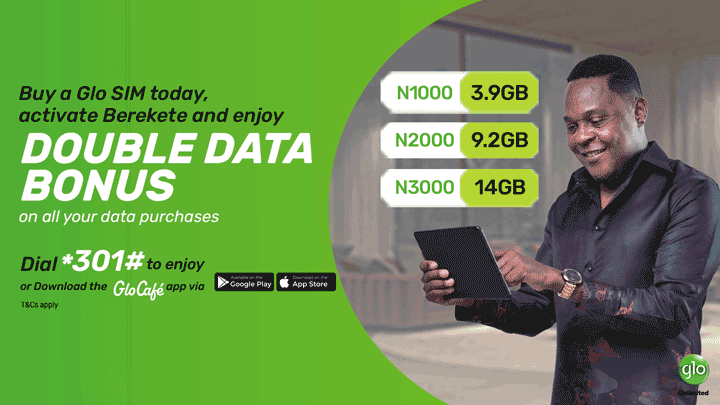 Products on sale in categories
At the beginning of November, the furniture sector led the way in discounts, with over 60% of products on sale and a discount value of 30.22%. The apparel and accessories sector, with 41.42% of products on sale and an average discount value of 32.60%, followed closely.
The least number of discounted products were to be found in the media: books/music had just 2.46% of products on sale at an average discount of 22%. The next lowest discounter was business & industrial with 2.87% and 25% off. And finally making up the bottom three was vehicle & parts: 4.80%, 31% off.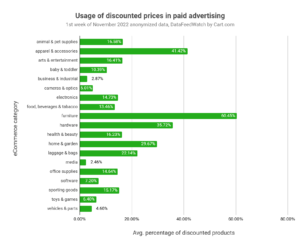 Discount values – Black Friday warm-up
The fluctuation of discount value seems much less than discount volume. The discount value leader with 41.67% was software, followed by 36.39% in office supplies, and 33.17% in toys & games. The least discounted values were in business & industrial (22.05% on average), in food, beverages & tobacco (23.12%), and in hardware (23.46%).
When crafting a discount strategy retailers take into account one or more of their main objectives:
increasing sales
retaining existing customers
gaining new customers
clearing old stock
"This high sales season, retailers are much more conservative", says Jacques van der Wilt, General Manager Feed Marketing at Cart.com.
"They analyze carefully which products to advertise and how to preserve the little margin they have left to maneuver", explains the feed marketing expert.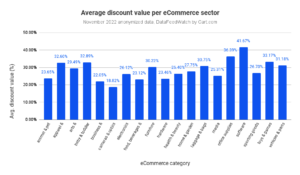 Higher margins drive higher discounts – true or false?
It seems to be true about software products, which hold 75% profit margins on average. In the DataFeedWatch November research, they offered 41% off, but only 7% of their stock. Furniture seems to confirm the rule with a record high 60% of products on sale and an average discount value of over 30%, with profit margins typically at 45%.
The list of high discounts is short at the moment. However, retailers are doing their best to increase sales even against shrinking margins, remembering that customers reached during a recession tend to become loyal to the brand and appreciate discounts much more than during a thriving economy.
COVER IMAGE: Simon-Kucher