Budget analysts and IT stakeholders in Nigeria's online community have raised alarm that over N50 billion may have been fraudulently built into the N7.29 trillion national budget for IT procurement by the various MDAs – ministries, departments and agencies.
Whether for software acquisition, website design and management or acquisition of satellite imagery, the experts, who should know, say the MDAs have either hyper-inflated the cost of acquiring these items or deliberately mystify the items to avoid detection.
One group on Facebook, the '2017 Nigerian Budget Discussions,' says the figure may be less. It says it has detected just over N10 billion as built-in figures but believe the figure will rise as it further scrutinizes the budget to look at the 2017 financial plans of each MDAs.
IT budgeting remains a major conduit for corruption in Nigeria's public sector despite the Procurement Act and the existence of the National Information Technology Development Agency, NITDA – a government IT clearinghouse, an ongoing online discussions on Nigeria 2017 budget has shown.
ADVERTISEMENT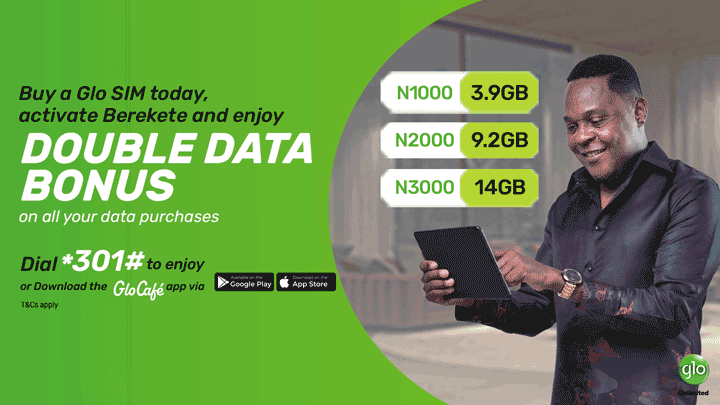 Because IT remains much of a curio to policy makers, budget officials and the larger Nigerian stakeholders' population, most government MDAs have found budgeting for IT to be a major conduit to hyper-inflate cost; and have them passed unquestioned.
One of the vocal discussants at the '2017 Nigerian Budget Discussions,' which is providing insights on the 2017 budget and helping to expose several inconsistencies, is Reverend Sunday Folayan, president of the Nigerian internet Registration Association (NiRA), a self-regulating body in charge of the .ng domain resource.
Like many other online groups, the Folayan and the other discussants are working to present the budget inconsistencies to the National Assembly as it did for the 2016 budget in 2015. It has also asked the presidency to properly vet the inconsistencies if it must win its war on graft.
Bereft of proper scrutiny at the Budget Office under the presidency and National Assembly, analysts believe that virtually all MDAs either inflate the contractual cost of IT items each year or simply repeat the same items knowing that the budgets would be passed as a routine. "Billions of naira has been lost that way each year to private pockets," said one discussant.
But with Nigeria's online culture gaining grounds, the annual national budget since 2015 has become focal point of online scrutiny by experts.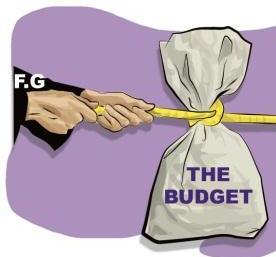 But the task to scrutinize IT budgets by the MDAs rests with the NITDA,  its director general is statutorily deemed to be the Chief Information Officer (CIO) for the government. NITDA is the clearinghouse for all IT procurements in the public sector. However, MDAs do not factor NITDA into their IT budgeting or acquisitions, leading to what critics say have alarmingly helped to make IT purchase a handy conduit for corruption.
"Nigeria has always had a Chief Information Officer – CIO that is never seen as such. That is the person of the Director-General of the National Information Technology Development Agency, Dr Isa Ali Pantami. That agency should be empowered to vet all ICT related acquisitions of government and consolidate them, including bulk licensing of software if necessary.
"In the draft 2017 budget, there are 130 instances of computer software…. When we are able to add all those figures, it will alarm you what the total will come to. I suspect it will be between 10 and 20 Billion Naira. Let us rescue more yams from more goats please," said Folayan.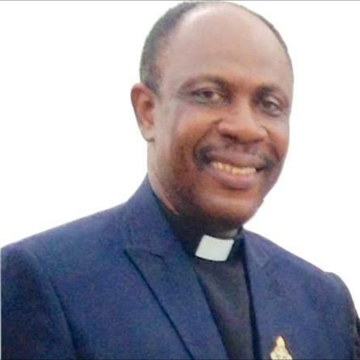 In one instance, Folayan, an IT expert himself, questioned the budgetary allocation of N100 million by the National Population Commission (NPC) to procure EAD software and N1 billion to acquire satellite imagery. Out of its total capital project of N4.2 billion, the NPC will be spending N1.1 billion on software and satellite imagery obviously to aid its population data gathering activities.
Stakeholders should be alarmed, said the Group.  "What sort of software is N100m? Just to count people? Satellite imagery to do what?  And One billion Naira? What about the Satellite that we launched? Not the NIGCOMSAT satellite, but NASRDA Satellite. And we still buy satellite imagery? Are our satellites still working?"
Nigeria has two low earth orbit (LEO) satellites: NigeriaSat-2 and NigeriaSat-X. Both LEO satellites replaced the pioneer NigeriaSat-1 with which Nigeria launched into the global satellite industry. Part of the objectives of the launch of the satellites by the country is to eliminate dependency on satellite services from abroad.
In another instance, Folayan led the Group to look at what the Department of Petroleum Resources will be spending on IT in 2017.
"I will end tonight, with the Department of Petroleum Resources (DPR). Page .. 786 of 1470 (of the 2017 Budget).
"DOPRA14093658  PROCUREMENT, INSTALLATION AND CONFIGURATION OF COMPUTERS FOR EFFECTIVE ICT PENETRATION 155,000,005
"That will buy 1000 computers. When they do not say 50 Units of DELL Computers, watch out! They are mountain goats, especially big grammar speaking yam eaters!
"DOPRA18966151  PROCUREMENT OF A WEB BASED INTEGRATED DATA MANAGEMENT SYSTEM (PETROLEUM RESOURCES INTELLIGENT SYSTEM (PRIS)) FOR ACCESS OF RELIABLE INDUSTRY DATA & ROBUST ANALYTICS TO STAKEHOLDERS:   N80,000,000
"Another name for Website! Chai! Chai!! Chai!"
One contribution helped to sum up most of the comments on Folaya's submission on the DPR.
"As someone that has consulted for NNPC, NIPC, FIRS, NIDC, "they often have already invested in the solution that has the capabilities to meet their business needs but because they are mostly incompetent and/or corrupt. They don't know how to use the technologies they already have and even if they do, they start another project primarily as a avenue to make money.
"Even at today's crazy exchange rate, that's over $160K. That kind of money will fund at least five startups in the US that are usually solving a much more complex problem. At the end of the day, this is just another website," Tola Anjorin Jnr.
Edited by Segun Oruame